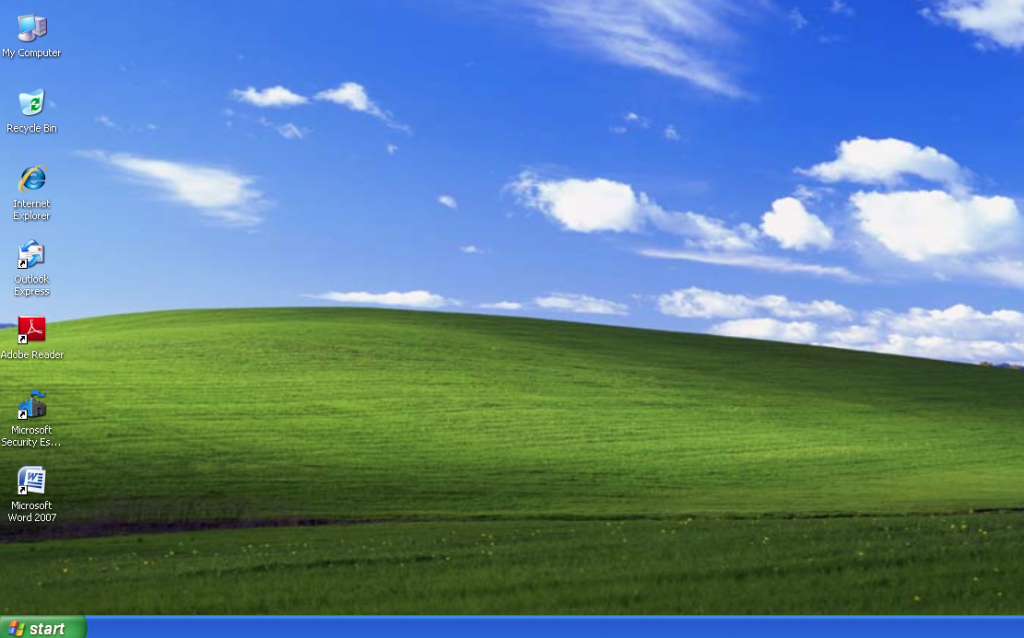 It's official:
Microsoft
will no longer support
Windows XP
. There's just one little problem: millions of PCs continue to run the aging operating system. Businesses and schools around the world still rely on XP to drive daily computing, and don't seem very interested in spending the time, money, and tears on a massive tech refresh. Indeed, Windows XP holds 27.69 percent of the PC operating-system market, according to the
latest data from NetApplications
—well behind
Windows 7
at 48.77 percent, but leagues ahead of
Windows 8
at 6.41 percent, Windows 8.1 at 4.89 percent, and Windows Vista at 2.99 percent. Nor are NetApplications' figures an outlier; other research firms, including IDC, suggest that Windows XP still owns roughly 30 percent of the OS market.
Click here to find Windows administrator jobs.
Microsoft argues that anyone staying on XP after April 8 faces significant risks, especially in the
security
department. "Without critical Windows XP security updates, your PC may become vulnerable to harmful viruses, spyware, and other malicious software which can steal or damage your business data and information," reads Microsoft's
official website on XP's end of support
. There's also the question of whether independent software vendors and hardware manufacturers will continue to support products built for XP—Microsoft says they won't, once it stops sending updates, but those companies may also feel compelled to support as best they can if the bulk of their customer base still refuses to migrate to a newer OS. For those who still decline to jump from XP, it's imperative to start using a new browser, as Microsoft is ending support for Internet Explorer 7 and 8 (the most popular browsers for XP users). Google Chrome and Firefox will continue to work with XP—which means access to cloud services such as Google Docs. Turning on Windows Firewall, updating third-party software, and paying more attention to any malware threats in the ecosystem could also help extend use of XP, at least from a security perspective. Businesses that continue to rely on XP for vital functions—and there are more than a few of them out there—may resort to third-party security solutions (such as Norton or Avast), or they might finally consider how best to migrate to a new platform. While some will surely upgrade to Windows 7 or Windows 8, others could take the opportunity to jump to a
Mac OS X
/
iOS
or even
Chrome OS
/
Android
ecosystem. For IT professionals who work in a business that relies on XP, prepare for the following questions:
1. What Are the Risks Involved in Staying on XP?
As time goes on, malicious hackers will discover more exploits in XP. With Microsoft refusing to do anything to patch those holes, XP's vulnerability will only increase.
2. How Easy Will It Be to Jump From XP?
In theory, it should be pretty easy to migrate from XP to another operating system. In practice, however, such transitions are often difficult. While many third-party vendors have long been aware of XP's expiration date, and have adjusted their products accordingly, some older software may still only run on XP—in which case, it's beyond time for the business to consider an alternative. In addition, IT pros may have to port user data from XP machines to new ones, a process that always comes with its own headaches. Fortunately, hardware these days is (relatively) cheap for businesses, so a tech refresh shouldn't prove too budget-busting—provided there's been adequate planning. Also, individuals and businesses have more choices than ever when it comes to new operating systems: there's no reason to stick with Windows, necessarily.
3. What If We Don't Want to Give Up All Our XP Computers?
Given XP's increasing vulnerability, it's important that
IP pros
isolate XP-loaded computers as much as possible from the most vital parts of a corporate network; instituting policies that limit the applications accessible by those machines is another key move.
4. Should We Be Freaking Out?
No. Microsoft has been shouting about this support deadline for at least seven years; chances are pretty good that every IT pro from Boston to Bangladesh is well aware of it. But black-hat hackers are very aware of it, too.
Related Stories
Image: Microsoft