[caption id="attachment_15592" align="aligncenter" width="496"]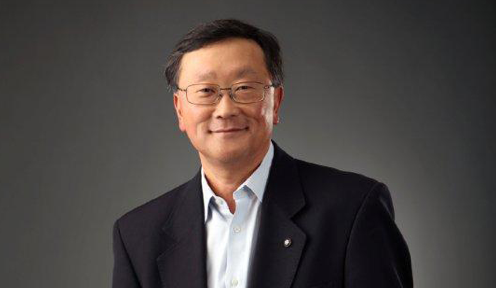 John Chen.[/caption] BlackBerry CEO John Chen has outlined his plan for turning around the beleaguered company. BlackBerry just experienced another disastrous quarter, managing to sell only 1.9 million smartphones—down from 3.7 million smartphones in the previous quarter. If that wasn't bad enough, quarterly revenue stood at $1.2 billion, down 24 percent quarter-over-quarter. And most of the smartphones sold during those ten weeks were BlackBerry 7 devices, meaning the newest BlackBerry 10 smartphones—the very platform that was supposed to pull the firm out of its financial doldrums—are failing to sell. Over the past few weeks, Chen has restructured the company, purged the C-suite, and announced a general refocusing on the enterprise market. "The team's first priority was to focus on our core business drivers, so we had to move to a new operating unit structure: Enterprise Services, Messaging, QNX Embedded business and the Devices business," he wrote in a
column for CNBC
. "This structure will drive greater focus on services and software, establish a more efficient business model for the Devices business, and support each unit's transformation and growth objectives." Chen highlighted BlackBerry's continuing presence in "regulated industries" such as government, as well as the popularity of the BBM messaging service. He even had a kind word for QNX, the software that undergirds the company's BlackBerry 10 OS. "QNX has always been one of our most exciting technologies and it is poised for further growth," he wrote. "Already the dominant machine-to-machine technology of the automotive industry, new capabilities and cloud services are being unveiled at CES in January, and we're looking toward adjacent verticals for expansion." He also detailed BlackBerry's five-year strategic partnership with Foxconn to manufacture new BlackBerry devices, including a new smartphone for developing markets such as Indonesia.
BGR reports that smartphone
, codenamed "Jakarta," will run BlackBerry 10 and feature no physical keyboard. Some critics are already taking issue with Chen's strategy to focus on businesses in North America and other developed markets while battling it out with cheap Android manufacturers in developing nations. "It's one thing to lead people on a fool's journey about becoming an enterprise-focused company," BGR editor Jonathan S. Geller
wrote in a Dec. 30 posting
. "But to actually believe this company that couldn't compete for years in the toughest, best smartphone market in America actually has a shot at competing with cut-throat, low-cost Android vendors in a market like Indonesia where BlackBerry's market share has taken a dive into the abyss over the last couple of years makes absolutely no sense." In order to better compete in those developing markets, the new BlackBerry devices will need to boast an ultra-cheap price—and the company will need to convince prospective buyers that BlackBerry 10 and its associated apps hold more value than Android and iOS. That could prove easier said than done. "The OS is terrible, real push email does not exist anymore, there are no apps, there is no ecosystem, and BBM is available for iOS and Android now," Geller added. (Tell us how you really feel, Jonathan.) Despite Chen's public assurances that BlackBerry's position in the enterprise remains dominant, the company faces significant pressure there from iOS, Android, and Windows Phone, all of which are making inroads into some key industries. In other words, there are no safe harbors; on all fronts, BlackBerry is now in fiercest battle for its very existence.
Image: BlackBerry