Ford has expanded the number of salaried workers
it plans to hire this year by 800
, bringing the total to 3,000. About 80 percent of these positions are for engineers and IT specialists. Most will be based in Michigan.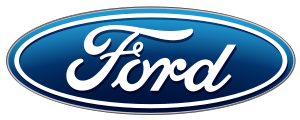 The 2,400 tech hires will work in product development, manufacturing, quality, purchasing and IT. So far, Ford is halfway to its goal of hiring the 3,000 employees. Felicia Fields, Group Vice President for Human Resources, said the company is still looking for people who are "interested in working for a diverse global leader in a huge growth mode." The automaker could use the tech expertise. It's under pressure to improve its MyFord Touch infotainment system, which a number of critics – including Consumer Reports – have panned. It's a critical effort given the attention being paid throughout the industry to in-car software systems.
Far-Flung Competition
The search for software and electronics specialists has automakers facing off with Silicon Valley for what some have called "a new breed of engineer." As the Chicago Tribune points out, code increasingly runs "core vehicle functions," such as braking and climate control. Sensors and microcontrollers are scattered throughout new cars and trucks. Thus, to meet its hiring goals Ford not only has to go up against other automakers, but the likes of
Apple
and
Google
as well. Though Ford has partnered with
Microsoft
on its infotainment systems, Apple's efforts to
more seamlessly link
iOS 7 into automobiles is just one example of the competition it faces in recruiting the specialists it needs. General Motors, meanwhile, has announced technology hubs in Austin, Chandler, Ariz., Warren, Mich., and Roswell, Ga. It's expected to hire 4,000 people at those four IT "innovation centers" over the next three to five years. Between GM, Chrysler, Honda, Mercedes-Benz and Ford, automakers
plan to add more than 13,000 employees
this year, according to USA Today.