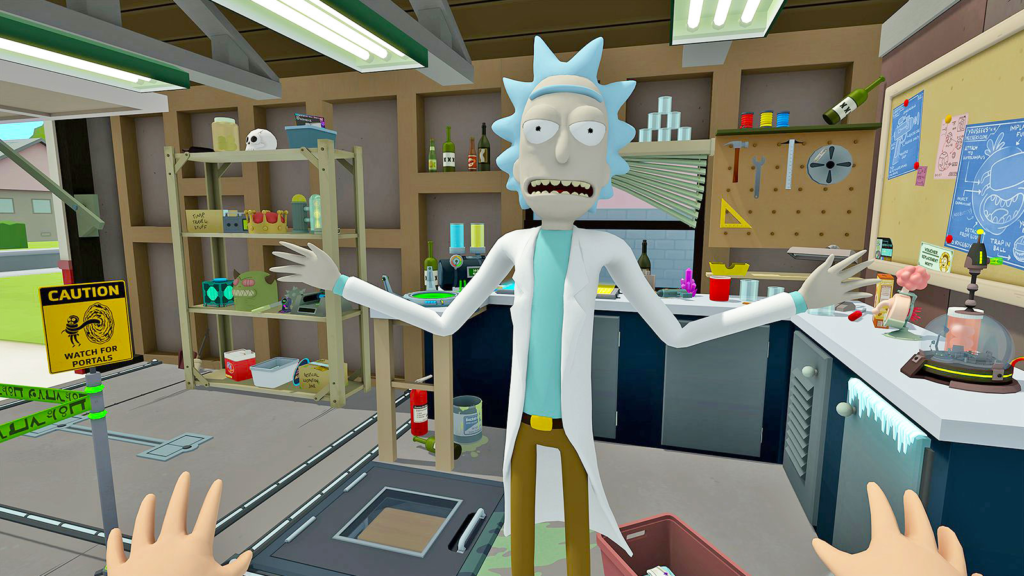 Google has acquired Owlchemy Labs, a maker of virtual reality (VR) games, for an undisclosed sum. As corporate cultures go, Owlchemy Labs is already pretty "Googly": the company prides itself on creating,
in the words of its corporate blog
, games that are "absurd, highly polished, and filled to the brim with terrible puns & jokes that we love making." (They're perhaps best-known for making a VR game based on the "Rick and Morty" cartoon show, as seen above.) That sort of fun and accessibility could prove a big help to Google as it attempts to compete toe-to-toe with Microsoft, Facebook, and other companies in the nascent-but-growing VR space. Rather than attempt to develop a high-end headset like the Oculus Rift (at least at this juncture), Google has opted to pursue VR via its Daydream headset, which uses a smartphone as a screen. Daydream is meant for fun, with a cartoonish interface. The
Google Daydream SDK
attempts to streamline a number of programming functions related to VR development, which supposedly will encourage third-party developers to generate lots of content. If a firm like Owlchemy Labs can create a hit game or two, that may encourage still more creators to join the ecosystem, which can only benefit Google's long-term VR efforts. Google will face more competition in 2017. At this week's Build conference, Microsoft announced that manufacturing partners Hewlett-Packard and Acer will produce virtual-reality kits based on Windows Mixed Reality; this hardware will run on lower-power Windows 10 PCs than Oculus Rift or the HTC Vive, two VR headsets that demand ultra-high specs and powerful processors. Dell, Lenovo, and other companies may soon enter the game with their own products. As various companies bring their VR offerings online, the battle for content could reach a feverish intensity. Many years ago, Microsoft itself demonstrated that just a single hit game—in its case, the original "Halo" for the Xbox—could help establish a new gaming platform as a major contender. By snatching up Owlchemy Labs, Google is almost certainly hoping that it can produce enough winning content to pull folks onto the Daydream platform… before they head to another VR offering.