On the heels of rolling out high-speed broadband to Kansas City, Google is bringing more connectivity to another American municipality: New York City's Chelsea neighborhood, which will receive Wi-Fi in outdoor areas courtesy of the search-engine giant. "This is the largest (area) we've ever done," Alex Abelin, community affairs manager for Google, told the
New York Daily News
. "The best way to help a community is to connect it. People don't know that 15 percent of Chelsea lives below the poverty line. This can help that." The free Internet zone will encompass an area between 8th Avenue and the West Side Highway on the East-West access, and 19th Street and Gansevoort Street on the North-South. It will cost $115,000 to build and $45,000 a year to maintain,
according to Bloomberg
, with costs split between Google and a nonprofit neighborhood development group. Internet access will come free of advertising, aside from a provider message from Google, and not require any sort of password: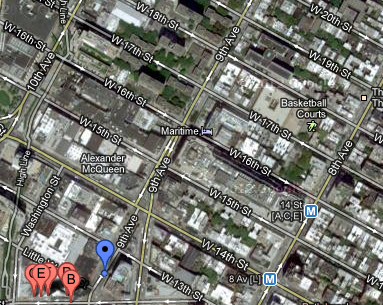 Under mayor Michael Bloomberg, New York City has encouraged the development of a sizable tech sector; in addition to dozens of startups, Google and other behemoths have opened headquarters in Manhattan. In theory, this "Silicon Alley" will contribute mightily to the city's tax base and diversify the local economy. "New York is determined to become the world's leading digital city," Bloomberg told reporters gathered for the press conference announcing the massive Chelsea hotspot, "and universal access to high-speed Internet is one of the core building blocks of that vision." Google recently indicated that its high-speed broadband experiment in Kansas City,
known as Google Fiber
, has evidently proven successful enough for the company to consider an expansion. Starting this year, an additional five neighborhoods will receive the service. Google claims that the infrastructure will pay off for community businesses in need of a big broadband pipe, as well as schools and households that want faster downloads. "Gigabit speeds will get rid of these pesky, archaic problems and open up new opportunities for the Web," read a note posted on the
Google Fiber Blog
this past summer. "Imagine: instantaneous sharing; truly global education; medical appointments with 3D imaging; even new industries that we haven't even dreamed of, powered by a gig." Other cities have indicated interest in installing a widespread high-speed network. The government of Seattle recently announced it had entered into an agreement with broadband developer Gigabit Squared to develop and operate such a network within the city.
Images: Songquan Deng/Google