Even before President Trump officially took office last year,
the prospect
of H-1B reform was real. Now it seems that the Trump administration is pushing through some reforms, which is sparking some pushback. Reform hasn't happened
as some expected
. There was no sweeping change at the behest of the White House, and no party-line maneuvering (at least, not yet). Instead, the White House is
trying to prevent spouses
of H-1B visa holders from obtaining H-4 visas, which would allow them to work while they're in the United States. Meanwhile,
various
bills
meant to reframe H-1B are mired in political red tape. Trump also ordered the departments of Homeland Security, Justice, Labor, and State to review H-1B policy. This was a precursor to the United States Citizenship and Immigration Services (USCIS) implementing a policy that companies seeking H-1B employees had to
prove they were filling specialty roles
. The renewal process is also tougher under these new guidelines; H-1B visa holders will face the same scrutiny in renewing as they did in gaining a visa in the first place. It all amounts to
something
, but it's still not the full-fledged reform some have wanted. It's also
not what candidate Trump promised
. At a campaign rally before winning the Presidency, Trump claimed he would end the use of H-1B "as a cheap labor program, and institute an absolute requirement to hire American workers first for every visa and immigration program." In an interview with
Silicon Republic
, Richard Burke, CEO of Envoy (a company that helps businesses navigate the H-1B process), said US companies are already feeling the pinch from Trump's subtle jabs. He claimed 26 percent of companies that Envoy works with are delaying projects, and 14 percent say they won't be able to fulfill client projects. Around 25 percent are facing budget increases, with 22 percent claiming to have moved work overseas. "If we can't hire the best from around the world to work here, because either we don't have the immigration system to support or immigrants are unwilling to come here any more, then these high-paying jobs will be moved overseas," Burke told the publication.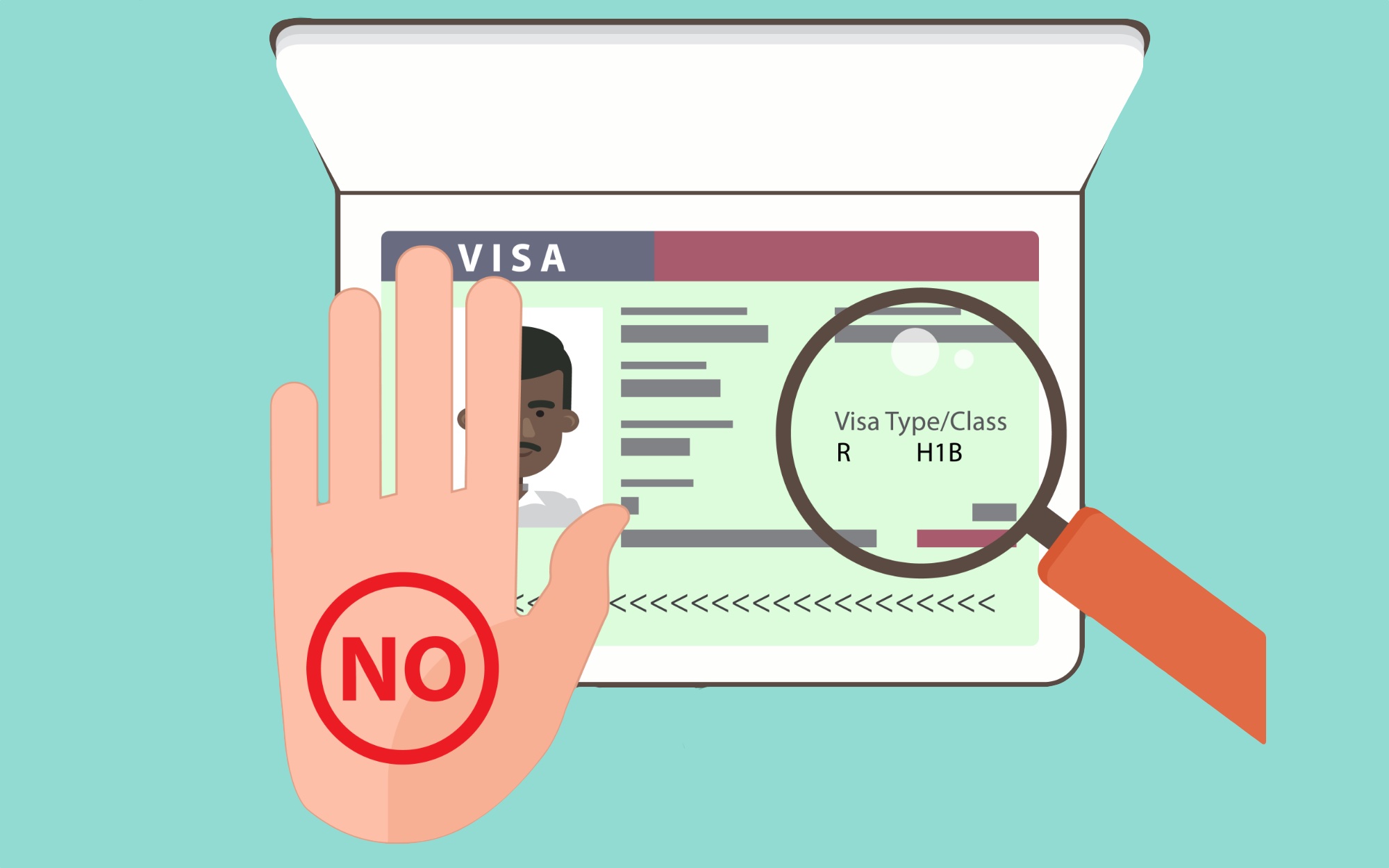 Resistance Has Begun
In California,
six members of Congress
(representatives Anna Eshoo, Zoe Lofgren, Ro Khanna, Mark DeSaulnier, Barbara Lee and Jerry McNerney) have signed a letter asking the Department of Homeland Security to revisit its decision on H-1B spouses. In asking the department to "reconsider" the plan, they say culling H-4 visa holders would "create significant uncertainty and financial hardship for many highly skilled professionals who are vital to our economy." Separately, some foreign workers are simply moving the goalpost. Wealthy families are seeking out EB-5 visas, which allow visa exemptions for investors and their immediate family members. It's a program that has gone largely unnoticed since its inception in 1990. Investors simply need to invest $500,000, though a Congressional review is likely to push that number to $1 million. Speaking to
Money Control
, Andrew Graves, the Director of Business Development for the U.S. Immigration Fund, suggested that "most people want to invest in EB-5 mainly for their children so they are able to go to the U.S. and stay there, and not be dependent on any other visa category. We're also recently seeing large uptick in current H-1B visa holders where they want their permanent residency. H-1B is just temporary and there's a long lottery so they're opting to go the EB-5 route. Plus the headwinds in the H-1B are not basically going away for the next year or so." Graves noted that most EB-5 visa applications come from China: "It is so popular that there is a waiting list." India, where H-1B is most popular, only had about 300 EB-5 applications. A larger investment requirement won't necessarily reduce the number of EB-5 applications, and the Department of Homeland Security has collaborated with USCIS to
put off H-4 reform until at least June
. It says "significant revisions to the draft proposal were necessary," and is performing an economic analysis on how reform may impact the U.S. Meanwhile, Senator Orrin Hatch (R-UT) has introduced the
Immigration Innovation Act
, a bill that wants to expand the H-1B program from 85,000 recipients to 195,000. It also cuts down H-4 reform, and allows H-1B visa holders to move freely from the U.S. to other countries and back again. This bill also simplifies the petition process,
raises wages
, and eliminates per-country caps on the H-1B program. If it passes, it undoes most of what Trump's administration is attempting, and further distances Trump's promises from the reality of how government works. In other words, the debate over H-1Bs looks set to continue through 2018 and beyond.