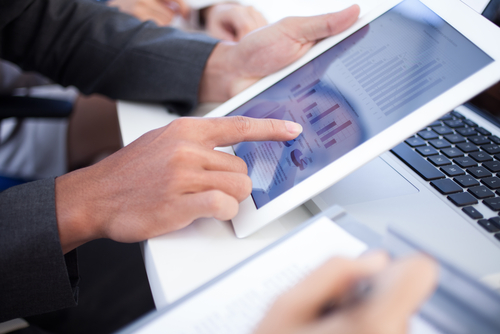 The Hadoop bandwagon keeps rolling on: SAS announced earlier this week that its SAS High-Performance Analytics Server would rely on the popular data framework as part of its predictive modeling capabilities. While various open-source frameworks have emerged in recent years to assist data analysts and IT departments in running data applications on large hardware clusters, Apache Hadoop has emerged as a clear favorite of prominent organizations such as Facebook and IBM. Over the past several quarters, various research firms such as Market Research Media and IDC have attributed a significant portion of Hadoop's popularity to the cost savings and flexibility associated with open-source software. When Jaspersoft surveyed 600 community members over the summer, for example, it found some 59 percent of them either deployed Hadoop as part of a "Big Data" project or had begun developing a role for it within their organizations. The SAS High-Performance Analytics Server supports Hadoop in deployments on industry-standard hardware platforms, according to the company. SAS leverages Hadoop as part of its SAS/ACCESS Interface, which connects the SAS platform with third-party data sources from data warehouses, enterprise applications and the like. There's also a visualization element involved, with SAS Data Integration Server and other SAS graphical tools allowing users to analyze and display Hadoop data and processes within the SAS environments.
Profiting from Hadoop
Back in May,
research firm IDC predicted
that worldwide revenues for Hadoop-MapReduce ecosystem software would rise to $812.8 million by 2016—a notable jump from 2011, when revenues approached $77 million. But that's not necessarily good news for those seeking to profit from Hadoop's popularity; the firm's report suggested that competition between "pure" open-source platforms and IT vendors using Hadoop as an element in a proprietary product could eventually result in the latter being forced to lower product-licensing fees, which in turn could drive down revenues. "The Hadoop and MapReduce market will likely develop along the lines established by the development of the Linux ecosystem," Dan Vesset, vice president of Business Analytics Solutions for IDC, wrote in a statement at the time. "Over the next decade, much of the revenue will be accrued by hardware, applications, and application development and deployment software vendors." That research note could serve as a mild warning to any company integrating Hadoop as a selling point for its product portfolio.
Image: Dragon Images/Shutterstock.com