[caption id="attachment_4305" align="aligncenter" width="550"]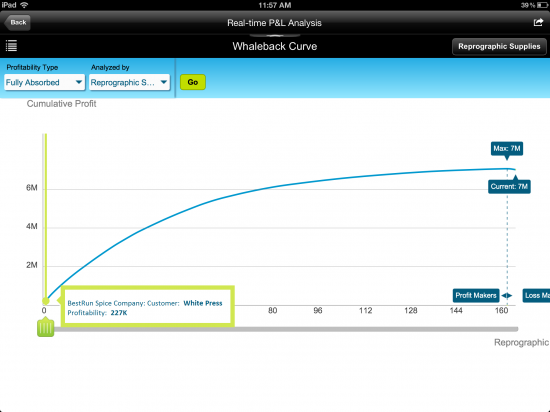 SAP's EPM OnDemand is starting off with three applications in the cloud.[/caption] SAP has announced a cloud-based version of Enterprise Performance Management (EPM), one of its key software platforms. EPM features applications designed to help managers and executives to view performance metrics and optimize costs, and perform analyses based on current data. In turn, that can help with business planning and ironing out any kinks in a department or strategy. SAP terms it a "360 degree view of both operational and financial performance," and touts its integration with other company applications such as SAP Business Planning and Consolidation. For right now, the first SAP EPM OnDemand applications include capital project planning, which offers a view of how capital investment projects could play out financially, as well as real-time profit and loss (P & L) analysis. There's also Expense Insight, which lets managers see costs in detail. These three applications have a heavy mobile focus, with workers able to interact with them on the iPad. The platform's foundation is the SAP HANA application cloud. SAP's current strategy centers on making its HANA in-memory database technology the "glue" that binds together the company's various platforms—not just EPM, but also ERP and CRM and analytics. In addition, it has encouraged third-party developers to build specific apps capable of mining huge datasets for insight. SAP is touting EPM OnDemand's rapid setup and lack of additional infrastructure needs as prime reasons for its adoption. "I talk regularly with people in both IT and finance, and while they have big initiatives in place they are also often focused on solving more discrete business problems. On-demand applications can be a great way to do this quickly and cost-effectively," Joshua Greenbaum, principal, Enterprise Applications Consulting. But SAP has another purpose in embracing the cloud, one that goes far beyond merely giving customers speedy access to data. With increasing speed, SAP's competitors have begun to migrate more and more platforms to the cloud.
Oracle recently unveiled its Oracle Cloud
, featuring dozens of enterprise-grade applications. IBM is in the midst of its own cloudy transition, and Microsoft has been very publicly "all in" with regard to the cloud. Other enterprise software firms, such as Salesforce, have been cloud-based since their inception. In August,
a German magazine
cited SAP chief financial officer Werner Brandt as saying that SAP would enact cost-cutting measures in the second half of the year, including major cuts to business travel. Coming on the heels of SAP agreeing to pay Oracle some $306 million in damages related to a 2010 copyright-infringement trial, it seemed clear that competition within the enterprise-software space was in the midst of heating up, particularly in the areas of data analytics and business intelligence.
Image: SAP