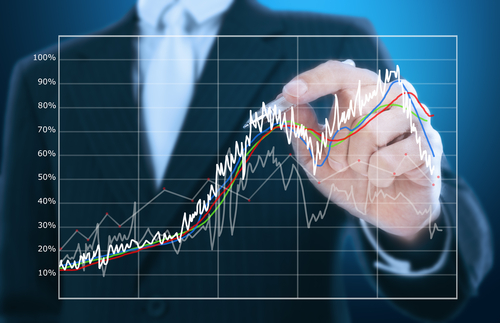 A new research note from Gartner reinforces what studies and businesses have been saying for the past several quarters: the future will need a lot more people skilled in managing and analyzing data. "The demand for big data is growing, and enterprises will need to reassess their competencies and skills to respond to this opportunity,"
read the research note
, which made several other predictions about technology in the near future. "Jobs that are filled will result in real financial and competitive benefits for organizations." Those organizations will need analysts, data scientists—and also workers skilled in actually visualizing those mountains of data. "An important aspect of the challenge in filling these jobs lies in the fact that enterprises need people with new skills—data management, analytics and business expertise and nontraditional skills necessary for extracting the value of big data," the note added, "as well as artists and designers for data visualization." The idea of an analyst shortage has persisted for some time. A much-quoted 2011 report by McKinsey & Company's Business Technology Office, for example, found that the need for data-analytics talent would exceed supply by 50 to 60 percent by 2018. "There will be a shortage of talent necessary for organizations to take advantage of big data," read that report. "The United States alone faces a shortage of 140,000 to 190,000 people with deep analytical skills as well as 1.5 million managers and analysts to analyze big data and make decisions based on their findings." Community organizations are also advocating for more analytics development as part of encouraging local growth. Earlier in October, for example,
the nonprofit Hack/Reduce
put out a call for dataset-crunchers in the Boston area, suggesting that massive data projects could have a direct impact on employment. "Hack/Reduce will develop the necessary talent to create companies and jobs to shape the future in the Big Data driven economy," former Vertica CEO Chris Lynch, who assisted in hack/reduce's founding, said in an
interview with BostInno
. "After successfully establishing Hack/Reduce in Boston, we will take this concept across the nation and eventually the globe." There's at least one silver lining to an analyst shortage:
Dr. Dobb's 2012 Salary Survey
found a rise in salaries over the past few years for business analysts, programmers/analysts, and systems analysts—meaning that the coming decade could prove very good financially for some people.
Image: Mr. Lightman/Shutterstock.com