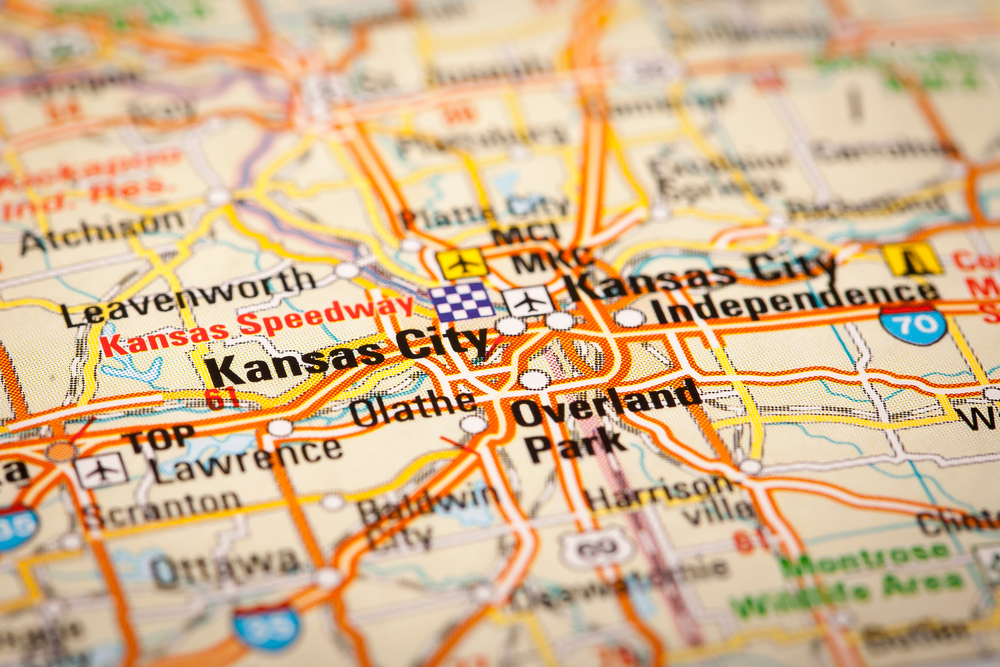 Let's say you're a tech professional in one of the country's most expensive metro areas—San Francisco, for example, or New York City. You're willing to move someplace that offers a lower cost of living, as well as the possibility of affordable housing larger than a shoebox. But where should you go?
Every state and city comes with a unique mix of drawbacks and perks, but one factor to consider is the year-over-year growth (or decline) in salaries for tech professionals, which can hint at the robustness (or weakness) of the local technology economy.
The following states enjoyed the most growth in 2015, according to the latest Dice Salary Survey. (Some states with notably high growth percentages—most notably Alaska, North Dakota, and Hawaii—didn't receive enough responses to be statistically significant, and were left off the following list).
First up is…
Kansas
Year-over-Year Growth: 19.8 percent
2015 Salary: $87,212
Kansas is no slouch when it comes to attracting tech talent. An October 2015 analysis by Dice showed a notable increase in the state's technology-job postings. While Kansas City might not be a tech hub on the scale of Silicon Valley, the companies that call it home have a need for app builders, Big Data experts, and other tech pros. Plus a handful of cities and suburbs throughout the state enjoy access to Google Fiber—and who doesn't love ultra-high-speed Internet, especially broadband-hungry tech firms?
Next Up: New York and Wisconsin (click here or below)

New York
Year-over-Year Growth: 15.5 percent
2015 Salary: $105,927
New York has a continual demand for tech professionals, and salaries have risen to match. Although the controversial Start-Up NY program may have failed to generate a lot of tech jobs upstate (at least in the near-term), New York City hosts a growing collection of well-established tech firms and hungry startups, making it a prime destination for any techie seeking a job (so long as they're willing to put up with the city's high cost of living).
Wisconsin
Year-over-Year Growth: 15.5 percent
2015 Salary: $93,889
Software development (especially in the realm of healthcare) has helped Wisconsin foster its tech community over the past few years, much of which seems centered in Madison.
Next Up: Oklahoma and Maryland (click here or below)

Oklahoma
Year-over-Year Growth: 11.7 percent
2015 Salary: $81,114
Oklahoma City placed third on Glassdoor's mid-2015 list of the best cities for jobs, trailing only Kansas City and Raleigh. A combination of local colleges and universities, federal government presence (such as the Mike Monroney Aeronautical Center, which provides logistics and training for the FAA), and industries such as energy all combine to make Oklahoma City an attractive destination for tech pros.
Maryland
Year-over-Year Growth: 11.5 percent
2015 Salary: $104,570
As we discussed in the recent Top 10 States for Tech Salaries, Maryland's proximity to Washington, D.C. means that a lot of tech pros within the state service the federal government's unending IT infrastructure and analytics needs. Johns Hopkins and other universities also provide a very strong talent pool.
Next Up: South Carolina and Ohio (click here or below)

South Carolina
Year-over-Year Growth: 10.7 percent
2015 Salary: $81,221
Charleston has pushed hard to become a tech hub on par with Raleigh or Austin, nicknaming itself "Silicon Harbor." TwitPic and CreateSpace are just two of the notable startups born here.
Ohio
Year-over-Year Growth: 10.1 percent
2015 Salary: $83,720
Ohio made Dice's list of the fastest-growing tech states in mid-2015, so its presence on this list is no surprise.
Next Up: Georgia, Florida, and Michigan (click here or below)

Georgia
Year-over-Year Growth: 9.9 percent
2015 Salary: $94,560
Georgia has steadily added technology jobs over the past several years; providers of technology products and services within the state now constitute a multi-billion-dollar industry.
Florida
Year-over-Year Growth: 9.5 percent
2015 Salary: $86,960
Miami makes the claim that it, and not Los Angeles, is the true "Silicon Beach." Healthcare IT and e-finance firms all call South Florida home, fueled by a small but solid core of venture capitalists.
Michigan
Year-over-Year Growth: 9.3 percent
2015 Salary: $89,876
Once known as a manufacturing center, Michigan has spent the past few years attempting to revitalize itself as a major tech center. The state government plans on attracting international workers with strong tech backgrounds. In Detroit, tech is viewed as one way to turn around a beleaguered metropolis that's lost much of its industrial base; last fall, both Amazon and Lear announced plans to establish offices there.