Among PC users, Apple's MacBook Pros are highly contentious pieces of hardware. Positioned for professionals such as developers and photo or video editors, they have to be top-end devices that nonetheless remain highly portable. Apple's latest
update
for the MacBook Pro hammers that idea home. First, let's get specs out of the way:
2018 15-inch MacBook Pro
6-core Intel Core i7 and Core i9 processors up to 2.9 GHz with Turbo Boost up to 4.8 GHz
Up to 32GB of DDR4 memory
Powerful Radeon Pro discrete graphics with 4GB of video memory in every configuration
Up to 4TB of SSD storage2
True Tone display technology
Apple T2 Chip
Touch Bar and Touch ID
2018 13-inch MacBook Pro
Quad-core Intel Core i5 and i7 processors up to 2.7 GHz with Turbo Boost up to 4.5 GHz and double the eDRAM
Intel Iris Plus integrated graphics 655 with 128MB of eDRAM
Up to 2TB of SSD storage2
True Tone display technology
Apple T2 Chip
Touch Bar and Touch ID
The Intel processors are the chip-maker's latest six-core offering, and Apple says they are a significant improvement over the quad-core CPUs found in the 2016 and 2017 MacBook Pros. You'll also notice the top-end 15-inch model can now support up to 32GB DDR4 memory;
since 2016
, 16GB of DDR3 memory has been your best option. The T2 chipset,
which runs the Touch Bar
, now accepts 'Hey, Siri' prompts. There's no new Siri functionality for Mac, so this has little benefit beyond giving you the ability to initiate Siri via voice rather than the virtual Siri button on the Touch Bar. But the T2 chipset goes beyond Siri and virtual function keys; it supports secure boot, on-the-fly encrypted storage, and manages the SSDs. The keyboard, long a point of contention for MacBook Pro enthusiasts, is also improved. Or at least changed. Apple says it's quieter, which surely means its butterfly mechanism has been altered. This is likely a salve for the ongoing MacBook Pro keyboard issues
dogging
Apple of late. MacBook Pros now have True Tone technology in the Retina display, a feature borrowed from mobile cousins iPhone and iPad. It causes the screen to shift its white balance when sensors notice a change in environment. If you're outside, the display will look very different than it would indoors under fluorescent lighting. Though the device is portable, we'd assume much work done on the MacBook Pro is in controlled, indoor environments; it's hard to say why Apple added this, save for some cross-platform symbiosis in
preparation for 'Marzipan' apps
. Another interesting tidbit is a
new eGPU
. Apple developed it alongside Blackmagic, but it's a very interesting and altogether new design that encapsulates an 8GB Radeon Pro 580 GPU without asking users to manage PCIe slots. It has two Thunderbolt ports, an HDMI slot, and four USB ports. Apple says it has a smaller footprint and runs quieter than other eGPUs, and the Radeon Pro 580 is far faster than the discreet GPU in the MacBook Pros. It's a great option for developers of VR games, and
just enough overkill for those dabbling in Metal 2
. Oh, and you can now get a leather sleeve for your MacBook Pro, which
ships with High Sierra
(but the
Mojave betas are actually fairly stable
, so you can tempt fate if you like). [caption id="attachment_182085" align="aligncenter" width="2000"]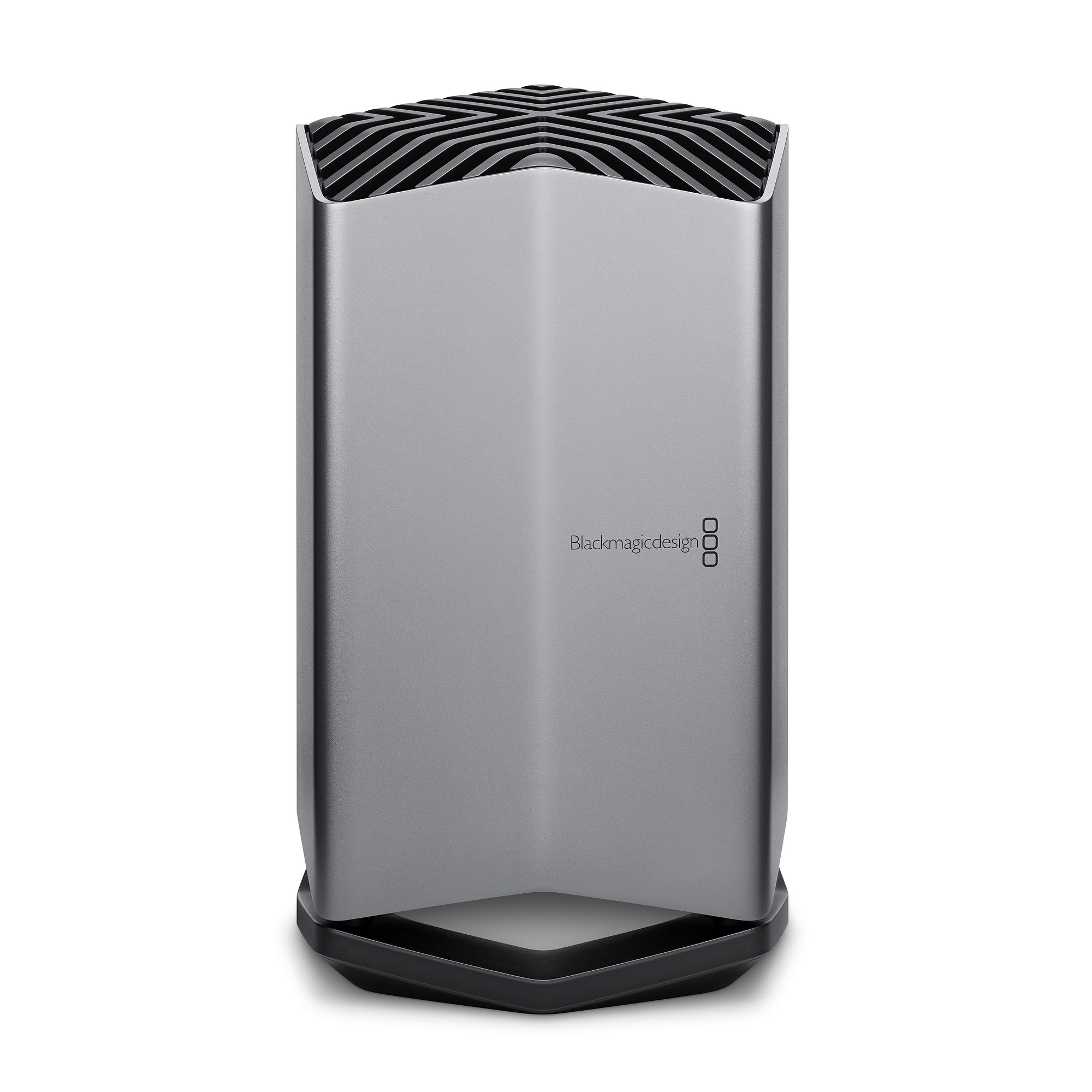 The Apple Blackmagic eGPU looks the part[/caption]
MacBook Pro, Power Users, and the Professional
This isn't a total refresh for the MacBook Pro, but it's as close as we'll get for now. We typically see spec bumps, but Apple made a ton of changes this time around. Who is it
for
, though? This machine is undoubtedly speaking to professionals. It has the best Intel chipset available, supports additive features including a very nice new eGPU, and can integrate more memory (a core issue for the squeakiest wheels within the developer community since 2016). It's scalable depending on your needs, but Apple is also
edging into iMac Pro territory
; a specced-out MacBook Pro will now cost you $6,699. That sounds insane, and dangerous, but it's actually sound thinking. The base model MacBook Pro – 13-inch, no added frills – is $1,299. For the power user, this will be just fine. Compared to the high-end devices, it leaves a lot to be desired, but it's still a powerful machine capable of getting you through a great many tasks without stuttering. While we're still not crazy that Apple charges so much for upgrades, and won't let you reconfigure a device later on or do things like add memory, the 2018 MacBook Pro does a great job of scaling to suit a variety of needs. Those whinging about the lack of support for 32GB of memory are quieted, too. In fact, they're now stuck with these new MacBook Pros, because Apple has officially stopped selling the 2015 model,
literally
the last of a dying breed. Better on-device specs and broader pro tools (like the eGPU) ecosystem mean the MacBook Pro is finally for everyone. But it might be the last 'traditional' mobile computer from Apple. Intel's inability to produce significantly faster chips in accordance with a largely made-up Moore's Law are allegedly
causing Apple to design its own SoC
for future MacBooks. A six-core MacBook Pro is great, but also might be outdated before it has a chance to feel slow.