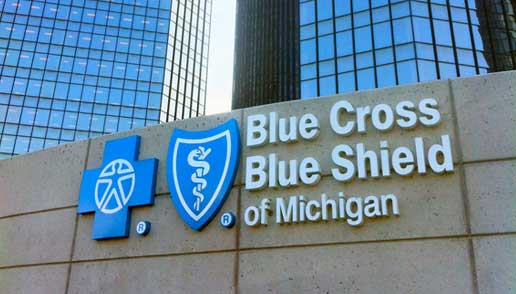 Headquartered in Detroit,
Blue Cross Blue Shield of Michigan
is the state's largest health insurer. It designs, sells and manages health plans for 4.4 million individuals, families and state-based employers. Currently, it has 7,500 employees, about 850 of whom comprise the technology team.
Click here to see business intelligence jobs.
IT recruiting is overseen by Talent Acquisitions Team Lead Mike Busovicki, who says the company's in need of experienced, senior-level professionals. Specifically, he's looking for people who can take on:
Required skill sets required vary by department. From an information management standpoint--IM is how the company refers to BI and data warehousing—the company primarily runs its systems off of
Informatica
,
Cognos
,
SQL
and
Oracle
. "Our infrastructure space is primarily from cloud computing where we're looking at
VMware
and
WebSphere
," Busovicki adds. "And we're definitely a
Cisco
shop for security. Also, our SOA department runs
Java
and
J2EE
, and we use
Webster
and
Message Broker
, too." BCBSM also runs a
NASCO
(claims space) system. While developed by Blue Cross, the system is used in other healthcare organizations, and anyone with true NASCO experience would be of "great interest," Busovicki says.
How to Read a Job Posting
It's essential that candidates meet each job posting's requirements. "I think the biggest thing we'd like to get across is to read the descriptions and know who you are," says Busovicki. "If you see an opportunity that's worthwhile to you, make sure the experience on your resume is present and relevant to the actual opportunity that's posted--not just the minimum requirements--but more importantly, the departmental requirements and our preferred skills sets for those. Also, we want to know what you've done with that technology and if and how it relates to our industry."
The Hiring Process
Because BCBSM has federal contracts and must comply with government regulations, all candidates have to begin the process by applying online. Recruiters in the talent acquisitions department review resumes to determine whether or not they meet the position's qualifications. If all critical requirements are met, the resume is passed along to a hiring leader. They determine which candidates make the cut for the next step. The first interview is a telephone conversation with the talent acquisition consultant. Candidates are assessed for skills and job fit, and are asked behavioral questions to determine if there's a basis for a cultural fit. If all goes well, candidates are invited in for an on-site interview with the department manager and possibly another team member. For leadership positions, candidates will come in a second time to meet with senior management.
What Makes a Good Fit?
"Aside from looking for people who are engaging, dedicated and professional, we want people who have the ability to tell a story," Busovicki says. "Are they able to give us a personal look into why they're doing what they're doing and be able to get it across to the team?" While the organization embraces lean, its attitude is one of "looking to act now," Busovicki explains. "We want people who are not averse to change," he says. "With all the regulatory changes, we put a lot of projects on hold to ensure government compliance. Now we're up and running and a lot of these projects are back on board. We're looking for people who have come from a larger organizations ideally, because of the volumes of claims that we do. We're a good-sized shop."
Advice for Seasoned Professionals
Before applying tailor your resume as specifically as possible for the specific job description. After beginning the process, Busovicki encourages candidates to "reach out through social networking, or through someone you know who works here. Let us know you applied. Take that extra step to come find us."
Advice for New Graduates
"We have a very good internship program, but I think the most important thing is that we're also on a lot of campuses," Busovicki says. "If a new grad approaches us, we want them to know their story, as in having a clear idea of what they want to be when they grow up. They should ask for a business card, apply online and then send me an email. They'll stand out if they show real initiative."
Related Articles
Image: Blue Cross Blue Shield of Michigan