[caption id="attachment_142169" align="aligncenter" width="1722"]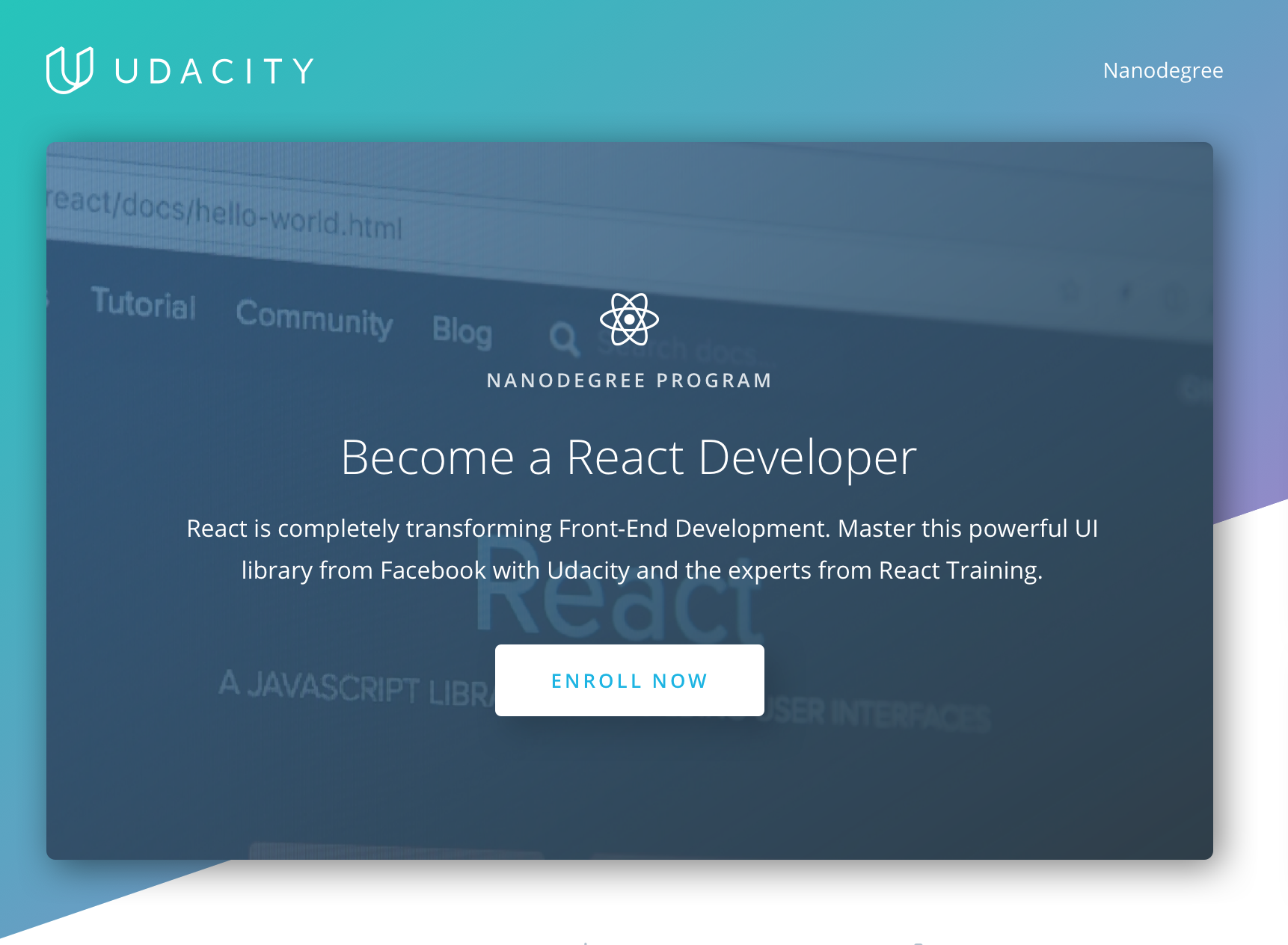 Udacity React Nanodegree[/caption] Calling the discipline "a phenomenon," Udacity is
announcing
a new React Nanodegree program set to launch June 27.
Enrollment
starts today. In an interesting twist, Udacity didn't partner with Facebook for this Nanodegree, even though the social-networking giant developed React internally before releasing it as an open-source project. React is a
JavaScript library
meant for designing user interfaces. The four-month program will cost $499 and take students through the necessary steps to learn "a wildly in-demand set of skills." Udacity admits that the React program is a new endeavor for them; it's not a language, per se, nor does React represent a new field such as machine learning or self-driving cars. That's why Udacity has partnered with
React Training
for the React Nanodegree. React Training is similarly positioned to Udacity in the self-taught tech space. It hosts workshops around the United States, complemented by online coursework. React Training isn't new to this, either. Co-founder Ryan Florence said: "[Eighty percent] of the people that we've trained are Fortune 500 companies, so that gives you an idea of the size and scope of who's using React." Within the four-month program, students will have three courses: React Fundamentals, React & Redux, and React Native. Each course has its own final project that students must complete, as well as smaller projects during the courses. Students also have access to mentors: senior advisors who adapt to your individual learning style to help you get the most from the program. An exclusive forum is being set up for the React Nanodegree, where you can "interact with your peers, and receive guidance and support from expert coaches, forum mentors, instructors, and dedicated staff." There's also a Slack channel where learners can pick each others' brains for tips and tricks on the coursework. This new programming is part of an ongoing expansion for Udacity that has seen it
stretch into real-world settings
and launch new courses for
artificial intelligence
and
self-driving automobiles
.