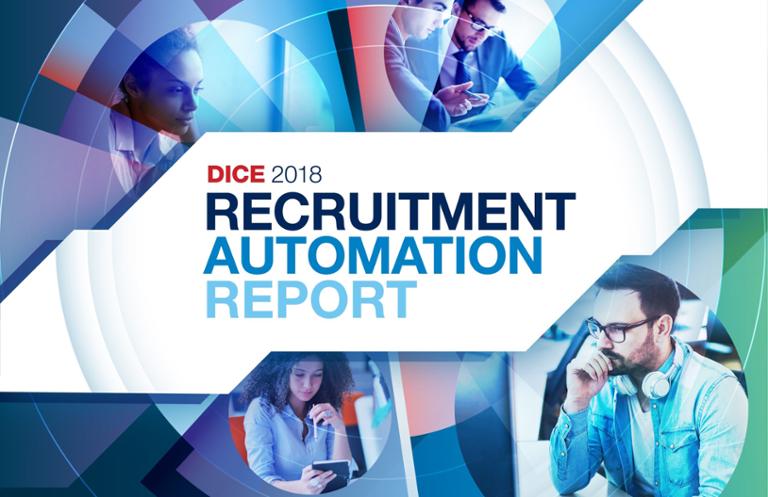 Artificial intelligence (AI) and machine learning (ML) technologies are rapidly transforming the way many professionals—including recruiters—work. Are you ready for this big shift? According to research from Dice, most recruiters recognize that change is coming, and realize they must adapt. Seventy-seven percent of recruiting professionals who responded to Dice's AI survey said they believe their approach to recruiting will need to evolve as AI and ML tools become more prevalent.
Dice's 2018 Recruitment Automation Report
examines the AI survey results in detail and offers insights on not only how recruiters want to use AI and ML tools in the future, but how they are employing these technologies right now. The survey findings also show how recruiters feel about the wave of technological change upending many traditional recruiting processes, creating new expectations for the pros who source and hire talent every day.
The Big Question: Are Recruiters Worried AI Will Replace Them?
The short answer is "no." Only about one in five hiring pros surveyed by Dice said they believe automation will displace recruiters in the next five years. The research also suggests that recruiting professionals who feel unease about AI and machine learning may simply lack understanding about, or have little or no experience in working with, these emerging technologies. Meanwhile, the recruiting professionals who
are
using AI and ML in their everyday work
appear to be working smarter
. More than half (55 percent) see the automation of tedious, manual tasks as the top benefit they are experiencing by adopting these tools. According to Dice's report, the reduction of manual work has a direct, positive and specific impact on the organizations that these recruiters are sourcing talent for, including reduced time to hire.
Many Recruiters Eager to Reduce Hours Spent Sourcing
One (seemingly endless) process many recruiters say they would
love
to automate is sourcing, according to Dice's AI survey. That's not surprising, considering that nearly half (49 percent) of hiring professionals surveyed said they spend 30 hours a week or more sourcing talent. The good news is that recruiters don't have to wait for tomorrow to use advanced technologies that can help them become much more efficient at sourcing. The new Dice TalentSearch is an example of a solution that's now available. It uses proprietary ML technology that lets hiring professionals tap into the largest pool of comprehensive and actionable tech professionals in seconds. The new TalentSearch platform features IntelliSearch, which lets you copy and paste your job description or ideal résumé to surface matched candidates—no complex Boolean strings required. It's the fastest and easiest way to search. If you'd like to learn more about TalentSearch,
check out this page.
Also, be sure to download your free copy of
Dice's 2018 Recruitment Automation Report
to see more Dice AI survey results and analysis.