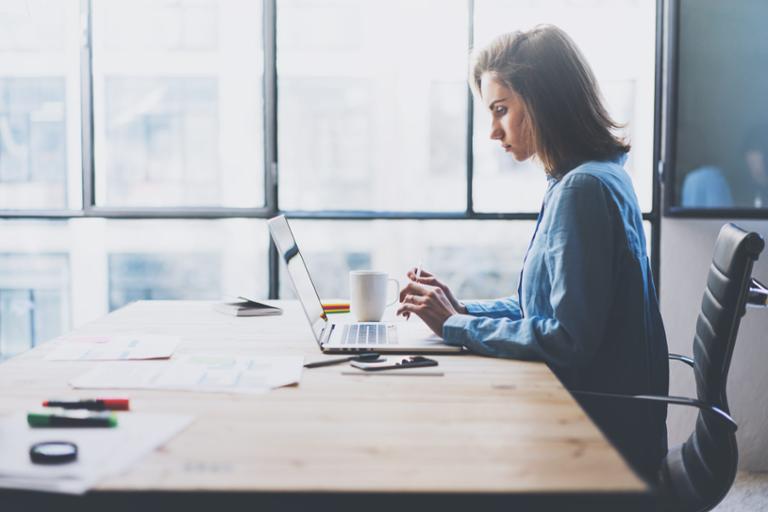 Gender diversity in the tech industry has been a major issue for over two decades now. The numbers simply don't add up: the EEOC reports that, while women
currently make up roughly 56 percent of the overall workforce
, only 25 percent hold tech jobs.
Why Is It important to Have Women in Tech?
Various reports, including
one from Catalyst
and
one from McKinsey
, have shown that companies with more women leadership tend to outperform both their market and their rivals.
An additional study
from the Peterson Institute for International Economics showed companies with 30 percent or more women in leadership outperformed rivals by an average 6 percent net profit margin.
So how do we recruit more women into tech? Here are a few ideas:
Make Sure Your Own Talent Acquisition Team is Diverse
This should go without saying, but often does not. If your entire team is composed of white males, there's not as high a probability that they're focusing outside of the male community, which already dominates tech. Make sure your talent acquisition side has some women, and ideally one in a high-middle to leadership role; the conversations around top talent need diversity of thought and opinion.
Build Better Pipelines
Tech-savvy women aren't necessarily going to spring out of the woodwork; you need proactive recruiting pipelines. Go to events where women are,
such as GirlGeek Dinners.
If you lack the time to do this, then look into what's making you so busy and automate some of that (i.e., candidate scheduling). You need to be at events, in front of capable women, building relationships and getting ready to recruit them when they're ready to make a move.
Showcase Your Culture
Goldman Sachs, being a financial firm, is notoriously male-driven. But they still
created an internal leadership program for women on their tech side
, and the sheer presence of that program encouraged hundreds more women to apply for tech roles there (even though they all likely knew it was a male-dominated Wall Street company). If you have an internal culture that supports women, which ideally you do, you need to showcase elements of that culture as you recruit.
Lean on Referrals
Your existing employees, even if largely male, probably know and have worked with talented women in the past. Get connections from them. You can incentivize it as you would with any referral program, of course, but ask specifically for women they prefered working with and begin your reach-outs there.
Boot Camps
Boot Camps
graduate about 18,000 people per year (as of 2016)
, with roughly 6,000 being women. That's a huge talent pool right there. Even if you bring them in for entry-to-mid-level jobs, they clearly have the passion (they did a Bootcamp) and the skills (they learned within the Bootcamp) to be longer-term contributors.
Sponsor Programs at the Elementary/High School Level
If you have the resources to do this, sponsor in the area around your HQ. You'll have access to students as they grow and develop their skills. Since you were the company that helped provide the resources for those skills to develop, you have an advantage when they're ready to find an employer.
Obviously not every company has the resources of GE, but GE has done wonders in this area
with their "Girls Who Code" program.
Smaller companies with less revenue/cash flow could simply partner with middle and high schools in the area.
Be Transparent Around Maternity
This is the elephant in this room. A lot of women are going to want to have children, or at least consider having children—but they know it's going to impact their career in some way.
You should be transparent about this in the recruiting process. What does maternity leave look like at your company? Can you show some examples among current employees? Don't run from this; it's a huge topic. Big companies are doing this well: The Gates Foundation
offers up to 52 weeks
, for example, and Netflix is in a similar range.
You can think of this somewhat as a trade-off too: you might offer more time after birth, and it could foster a tremendous amount of loyalty back to the company.
Change the Wording of Your Posts
Make your job postings more inclusive. There is very specific male language and there's female language. Try to at least land in the middle, especially when describing perks and amenities.
Promote a Woman Quickly
If a female engineer is really good, promote her fast. This shows a commitment to wanting women to internally advance, and a willingness to reward them financially, as well. Might there be grousing from some tenured tech bros? Of course. But other women will see what you did, and believe in what you're doing, and be drawn to the possibility of also coming on board.
Consider senior sponsors as well.
Cisco, HP, and Goldman Sachs all use that approach.
Want more tips on how to be successful in recruiting women in tech? Join Dice on April 19 for a live webinar to learn how to take a strategic approach to attracting, hiring and retaining more impactful women on your teams.
Register here
.
Ryan Leary helps create the processes, ideas and innovation that drives RecruitingDaily. He's RecruitingDaily's in-house expert for anything related to sourcing, tools or technology. A lead generation and brand buzz building machine, he has built superior funnel systems for some of the industry's top HR Tech and Recruitment brands. He is a veteran of the online community and a partner at RecruitingDaily.