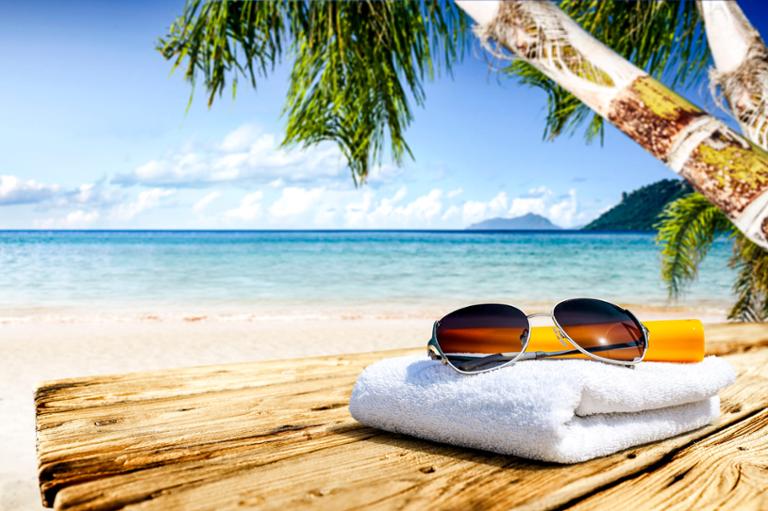 In recruiting, there's really no such thing as downtime. As the seasons change, so do hiring needs. For many organizations, summertime means extra breathing room, with hiring slowing from late June to mid-August. Longer days, nicer weather and the lure of vacation take people out of the office and make it difficult to even get interviews on the schedule. Candidates relax, too, spending less time in your talent pool and more time in the outdoor one. But no matter when your hiring ebbs, there is always plenty to do to prepare for the next flow.
Reflect Back
To move forward, spend some time looking back at the first half of the year. Examine your Q1 and Q2 results to determine what worked and what didn't. Analyze the raw data to identify where issues arise—application abandonment, source of hire, cost-per-hire, diversity of hiring—and select an area of improvement to focus on.
Ready a Refresh
With metrics in hand, review your technologies to make sure everything is fully operational and supporting your strategy. Reach out to your vendors to learn about any new features or integrations, to ensure you are maximizing the potential of each solution you invest in. There is almost always something more that technology can do for you.
Candidate Connection
If you're just getting around to sending out disposition emails to Q1 applicants, it would be wise to use this summer period of reflection to better
understand your candidate experience
. Again, look at the information you've collected and ask recent hires for their feedback. While you can't go back and fix the past, you can do better going forward.
Keep the Pace
Though hiring may slow, it is unlikely to stop altogether. Don't let a seasonal shift impede time-to-fill. Work around your team to make certain that interviews happen so you can stay in hot pursuit of top candidates. If you can't do face-to-face, there are any number of solutions to facilitate the interview, including options that utilize texting.
Evaluate Your Employer Brand
With a clear mind and fresh eyes, read through your careers page, job ads and other recruiting materials. Ask the following questions: Are you present where your target talent is most active? Are you communicating effectively? Are the messages on-brand and representative of your organization? Revise as needed.
Be Adventurous
More time to think often results in a more creative output. Leverage that extra brain capacity to dream up fresh recruitment marketing campaigns. With video still on the rise and social networks such as Instagram introducing additional features, the possibilities are endless. Test out an idea or two and gauge how your candidates react.
Get Active
No doubt you already have a
treasure trove of passive candidate contacts
tucked away in your ATS. Even though you might get the old OOO auto-reply during the summer months, drop these folks a note to reconnect and get caught up on their career goals. You might get lucky and find out that your ideal candidate is ready to make a change.
Run an Extra Cycle
While you're digging through your candidate data, keep an eye out for interesting talent. Maybe this is when you talk with non-traditional candidates who might otherwise go unnoticed. Look for people with unique skills or career paths, overqualified candidates who may be eager to change direction and professionals seeking to re-enter the workforce after taking time off.
Training Time
Beyond the annual teambuilding exercise, consider how the whole talent acquisition team would benefit from group training. Perhaps you need to get out from behind Slack, put in some real-life facetime and improve your interpersonal communication skills. There are countless resources you can bring in for added support, and there's no time like the present.
Skillful Self-Care
When you spend most of your time focused on other people, it's easy to lose sight of your own development. Use the summer to sharpen your skills and stock up on resources – download and read a few eBooks (
this one from Dice is great
), attend a local job fair, network with other recruiters, sign up for webinars and explore the
fall conference schedule
. It's important to remember that, even though the workload changes, you never stop recruiting. Slowdowns happen, but they're temporary. Consider hiring patterns from previous years to determine how much time you have, and focus your efforts for maximum benefit. Pick a few things from the list above to concentrate on and save the rest for your next break in the action. Don't try to boil the ocean – but do try to visit the shore before the summer ends.
Noel Cocca
is the founder and CEO of RecruitingDaily and its merry band of rabble-rousers. He aims to produce at the sweet spot between content and actual awareness by creating great work for living, breathing human beings in recruiting and hiring. He works to ease problems, both large and small, from startups to enterprises.