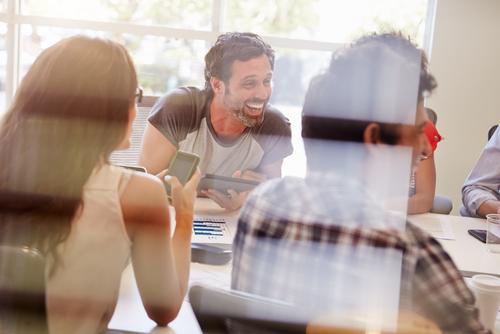 While recruiters will tell you that their work is about relationships, building and maintaining those relationships now requires social media savvy. Because social content is becoming increasingly more overwhelming, you need tools to manage all the information and to build and track relationships. At the T2 Talent Tomorrow pre-conference during the SHRM Talent Management Expo in Washington, D.C., Craig Fisher (@fishdogs), VP Sales-South Region for Ajax Social Media, moderated a panel discussion about cool tools for recruiters. On his panel were:
After the discussion, I asked Craig Fisher to give me a roundup of his three favorite social recruiting tech tools and techniques.
Here are 11 tools that Fisher, the panelists and the audience recommended: 1) Rapportive: This web-based plugin pulls in the social profile and current social activity of anyone who emails you. Plus it will tell you how you're connected with that person. Rapportive allows you to create a "rapport" with potential candidates by using the content they're already chatting about. It gives you a point of context such as who you both know, or what you're both talking about to actually begin or continue an engagement.
2) Xobni: This smarter extension does similar things as Rapportive, but provides even more information about your social connection to people who email you. 3) Bottlenose: Looks at your Twitter connections within your ecosphere and provides social network analysis, instantly. It essentially shows you what's trending within your feed. If you're trying to connect with a community, it will tell you what topics you need to tweet out to engage with the most number of users. It's currently in beta. 4) Crowdbooster: Twitter message amplification tool that gives you information like the best times to tweet plus it lets you know who are the best people to engage with to amplify your message. It lets you see who your top retweeters are and who the most influential people are of that group. The point of giving you that information is that you should use their name in your tweets because just their presence in your tweets will get you more recognition. 5) Timely: Write your tweets and Timely will look at how active your followers are on specific days and times and automatically send out the tweet at the most active times. So all you do is write the tweets and you let Timely handle the scheduling. Also, you can limit to how many tweets you want to send out on any specific day. 6) Kurrently: Searches Twitter and Facebook updates. Many are unaware that there are a lot of Facebook updates that are public, especially if you post them to groups or other people's pages. 7) SurveyMonkey: Run a whole host of candidate and employee research using this survey tool. Run surveys about the candidate experience for people you don't hire vs. those you do hire. Run it to manage your on boarding program, plus a lot more. 8) Yammer: Has a praise function that allows you to acknowledge and recognize fellow employees. 9) CrowdTap: Tap into their community and they'll give you feedback on a question, product, service, etc. 10) Wishery: It allows you to see if the person who just emailed you is on your newsletter, and if not it connects them to your newsletter. 11) Twiangulate: Put three users together and see who they have in common. Perfect for situations where you get referred a candidate, but that person says, "Don't say I referred you." This tool allows you to find another connection.