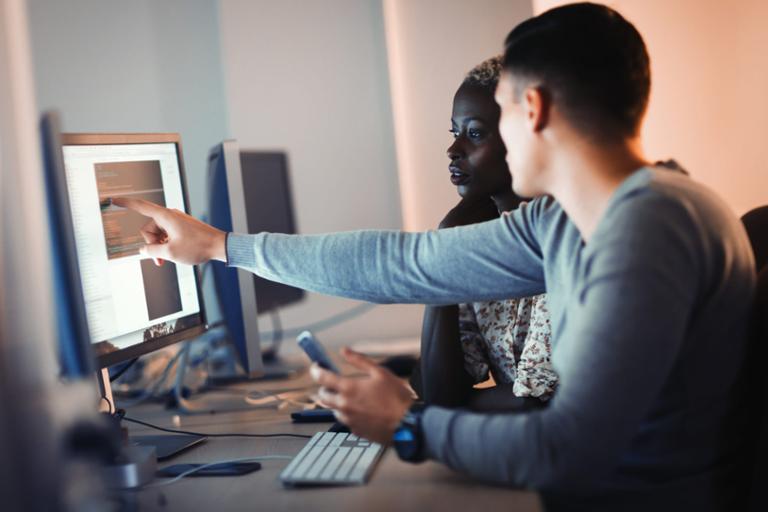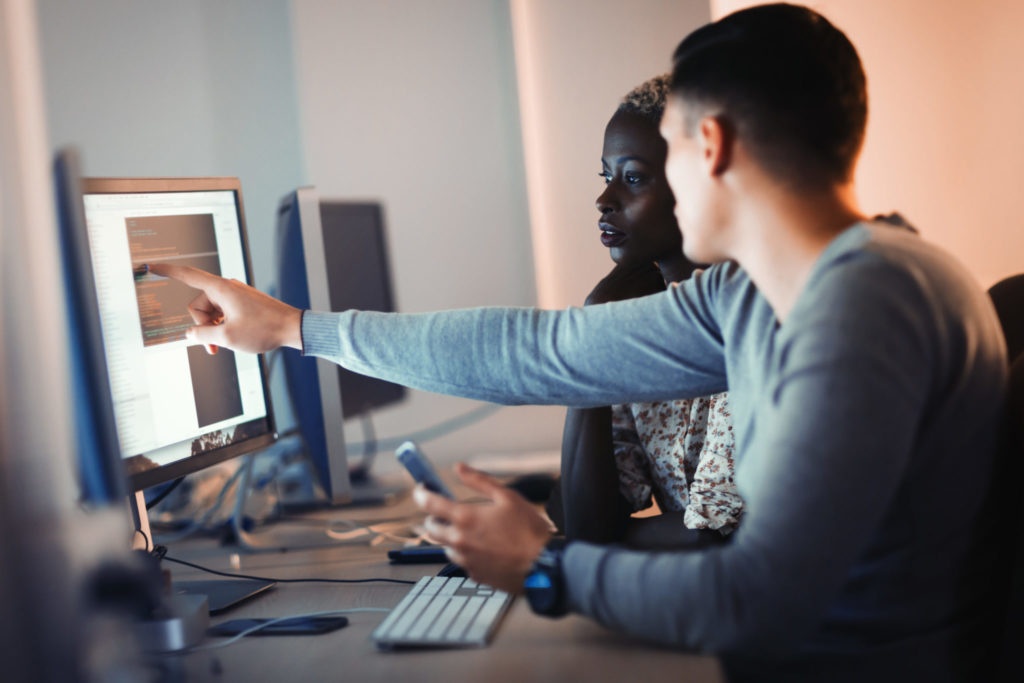 Hackathons are going mainstream. Just last year, more than 3,400 hackathons took place around the world, with the U.S. hosting the majority of these non-stop, 24- to 48-hour coding and engineering sprints. While tech giants such as Facebook, Microsoft, Google, IBM and Amazon have been hosting hackathons for years, recently there's been an uptick in participation by corporate heavyweights such as Ford Motor Company, Proctor & Gamble, Capital One and Goldman Sachs. More than 200,000 professionals and students took part in hackathons last year, and intense development at these events resulted in the creation of about 13,000 new product prototypes. Across diverse industries, hackathons are redefining the way companies drive new ideas and solutions for customers.
Collaboration + Competition = Innovation
Hackathons take many forms; some events are held internally within a company, featuring employees working together, while others are hosted publicly and include non-employee tech professionals and student teams. Whether internal or public, hackathons can be implemented virtually (online), in-person, or via a combination of the two. Internal hackathons have been an important part of Facebook's culture since the company's earliest days, and they have consistently driven some of the company's most innovative ideas and new products.
Facebook celebrated its 50th hackathon last year
, and those events have spawned incredibly popular features such as the network's Like button, the Timeline feature, Chat and Instagram's time-lapse tool Hyperlapse. Hackathon ideas influence "the product road map that all the teams have at the company," Facebook CEO Mark Zuckerberg told employees last year at an event celebrating the company's 50th hackathon anniversary. "It ends up being how we incorporate a very large percent of what we build at the company." Microsoft, Amazon and IBM sponsor hundreds of public hackathons each year. By using these competitions to introduce their technologies to a broad base of developers, these companies have
generated excitement around their latest tech achievements
such as virtual-reality headsets and voice-control APIs. "We use it [hackathons] as a vehicle to push new technologies," IBM Chief Developer Advocate Willie Tejada told Bloomberg recently. "We know it feeds revenue somewhere down the line." Credit card company Capital One has created an API for developers to use exclusively during hackathons. The software gives developers access to real public-facing data, such as ATM and bank branch locations, along with mock customer account data.
Capital One's public hackathon in March 2015
challenged developers to use the API and leverage Capital One's mobile technology to inform millennials about money management and help allay consumer fear of personal finance. Cash prizes ranged from $5,000 to $12,000, and participants were able to retain ownership of their code (Capital One could access and use all ideas generated). A few of the solutions recently launched by
Ford Motor Company through its global hackathons
include an insurance rate-lowering app and the ability to pay for gas from the comfort of your car. The company's latest winning hackathon project uses cutting-edge machine learning and IBM Watson to provide customers with access to voice-controlled digital assistants inside their cars.
Promote Your Brand and Attract Top Talent
Large corporations are using hackathons to integrate and collaborate with startup and entrepreneurial ecosystems and drive modern, disruptive innovation. These partnerships lead to concrete benefits such as faster product prototyping and reduced time-to-market. In addition to these obvious upsides, public hackathons also build a community around a product or market, directly raising a company's brand awareness. The more that companies entice developers to build with their products and provide honest feedback about them, the faster those products will gain traction in the marketplace and reach new channels. Hosting a hackathon or getting involved as a sponsor is an effective way to generate authentic excitement around a new technology and increase exposure in the tech world.
Ready to Host a Hackathon?
Is the moment right for your company to organize a hackathon, and kickstart innovation, elevate its brand, and engage with the best tech talent around? Companies such as Paypal, Chevrolet, Verizon and General Electric are already in the game and reaping the rewards.