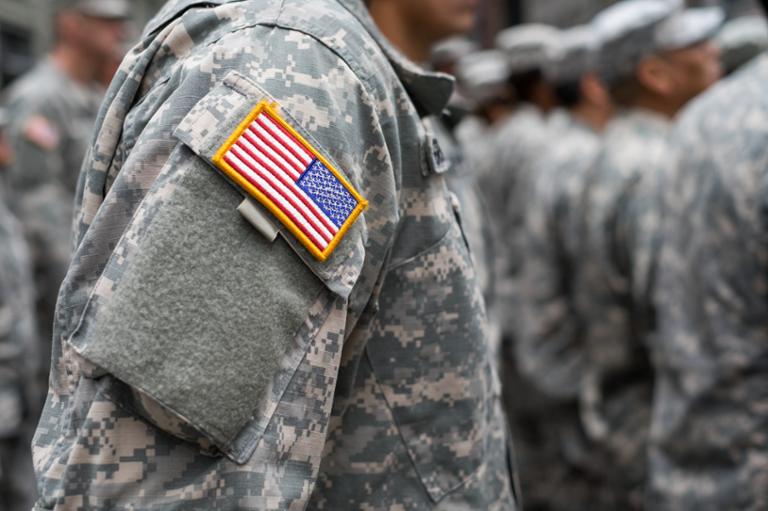 It's no surprise that military veterans make for exceptional employees. Their specialized skills, extensive training and commitment to serve are beyond admirable. But making the move from military to civilian life can come with a unique set of challenges, for both the vets and the employers looking to hire them. These are not your average candidates, and as such, their experiences don't always translate into the traditional recruiting process. To successfully implement a veteran-recruiting program, you need to think like the military—evaluate your resources, get organized around your mission, and be strategic. With Veterans Day right around the corner, let's honor those who serve our country by discussing how you can take a tactical approach when recruiting them.
Enlist Your Network
Among military veterans, there exists a kinship and reverence unlike any other. As a result, vets are often the best place to start sourcing. From hiring veterans to actually do the recruiting, to developing employee programs around their service, those with military experience can be the key to expanding your network. Talk to the veterans already in your network. Whether these are existing employees or outside contacts, ask them how they got their current position and what they thought of the hiring process. For many vets, even the résumé can prove difficult, as Paul A. Dillon points out. As a Vietnam veteran and the owner of
Dillon Consulting Services
, he shares: "Some veteran employment challenges can be explained by a mismatch of skills sought by employers and veterans who lack those skills, or have difficulty articulating the skills that they gained in the military in a way that potential civilians can understand." By working with vets directly, you can get a clearer sense of what they're looking for in an employer. Once you know how to interpret military skills for your organization, identify your specific hiring needs. Determine which reqs readily correspond with a military background and proceed accordingly.
Be All You Can Be
As you establish next steps, develop resources to help interested vets become successful candidates. Take a note from top-ranked veteran employers such as
Verizon
, which offers support via a dedicated talent network, a spouse's network, a military skills matcher, a résumé builder and the ability to search for jobs via a dedicated military careers page. By establishing these tools and resources, Verizon prioritizes a path for veterans and makes it obvious that they're a welcome addition across the organization. You may also want to think about initiatives that complement your existing hiring efforts. Demonstrate your inclusion values by adding military-centric language to job descriptions, company copy and other recruiting materials that market your employer brand. If your team is active at career fairs, start exploring and attending military-specific events (there are a lot) as a way of introducing your organization directly to job seekers. If you have the bandwidth to do all of the above, you're sure to see favorable returns for your organization.
Call for Reinforcements
There are several external resources available to jumpstart your efforts, starting with your local military recruitment and Veterans Affairs branches. Schedule time to meet with these offices to build a connection, determine the best way to work together, and achieve a common goal. You can also reach out to campus programs at area colleges and universities. Many two- and four-year schools have designated on-campus resources for students who are serving, as well as those transitioning from the armed forces. Getting involved on a local level is a surefire way to elevate your profile in the community and expand the size of your network. Hiring military veterans is a tremendously fruitful experience that requires more focus than the usual process. The secret: Take the time to understand where this population is coming from, and how their services translate into achieving your organizational goals. From there, the rest is up to your strategic and diligent legwork—for the good of the company and the good of the country.
Noel Cocca
is the founder and CEO of RecruitingDaily and its merry band of rabble-rousers. He aims to produce at the sweet spot between content and actual awareness by creating great work for living, breathing human beings in recruiting and hiring. He works to ease problems, both large and small, from startups to enterprises.