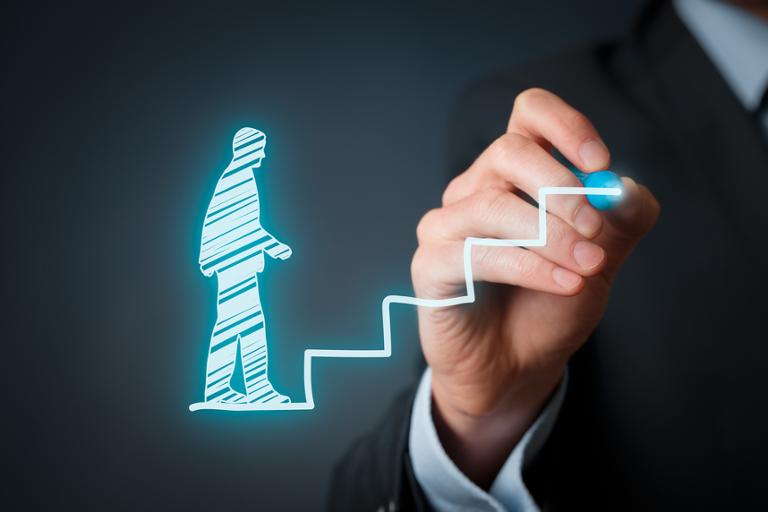 How are you going to create a mobile-based experience to reach out to and connect with candidates? Have you thought out every step of the process, from attracting candidates, to getting them to actually go to your mobile site, to submitting an application into the applicant tracking system, and finally to maintaining a relationship throughout the hiring process? Ben Gotkin (@bengotkin), Principal Consultant for Recruiting Toolbox, and the audience at mRecruitingcamp brainstormed a fictitious, but ideal, mobile candidate experience. Here's what they came up with:
Step 1: Attract candidates
Be where candidates are. Attend, visit, and participate in user groups, conferences, and networking functions.
Use old-school marketing techniques, such as handing out cards, to drive people into the campaign.
Reach people where they are physically using applications such as Foursquare, Highlight, and Facebook Places. If you want to hire people who would use public transportation, advertise on billboards in public transportation and free commuter newspapers.
Put sidewalk chalk outside of mobile vendors.
Advertise at colleges since students will be in the job market soon.
Use mobile SEO and SEM.
Use posters.
Post on job boards.
Step 2: Get them to participate in the mobile campaign
Geolocation applications – Foursquare, Highlight, Facebook Places, etc.
SMS
QR Codes
URLs – To mobile career site or microsite.
Step 3: Apply and feed it into the ATS
Submit an existing mobile profile (e.g., Dice profile).
Submit a resume stored in the cloud via DropBox or Google Drive. Requires resumes to be parsed.
Candidate records a video profile, demo, or audition. The latest version of the iPhone operating system will have web-based camera, meaning you'll be able to turn on the phone's camera from the website.
Candidate enters basic information.
Coding challenge.
Similiar to mobile commerce, candidates enter one or two pieces of information and then continue the dialogue to get the rest of the necessary information.
Step 4: End the application and maintain engagement
Application recognition – Thank them for applying.
Offer opt-in options for communications from the company.
Give them status updates on where they are in the process.
Use geotargeting to see when they're in the area for an immediate interview.
Provide follow-up links to social media outlets and mobile site.
Suggest meetups and learning opportunities.
Ping them on their birthday.
Match the content with how they came to your site.
Send an invitation for an interview, and given that you know their location, provide directions to the office.
Offer some other job openings that they could share with their friends.
Reverse referrals – Here is a list of your friends that work in the company, you might want to engage them in your interview process.