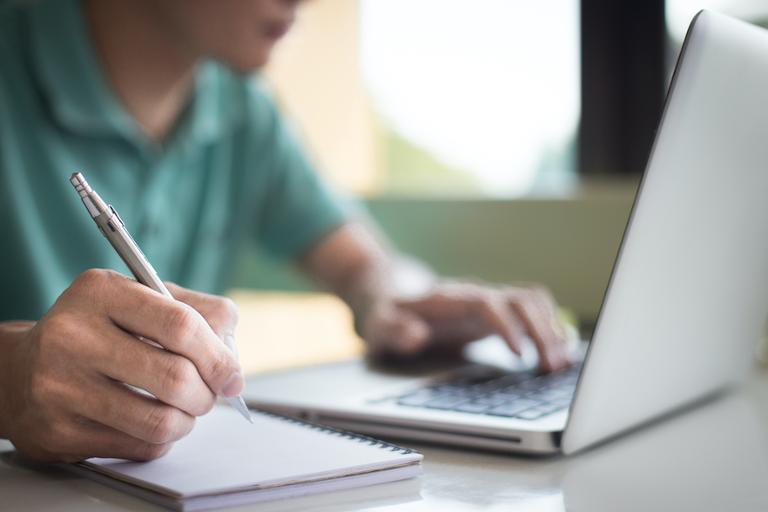 Recruiters around the world and across industries have experienced first-hand the benefits of participating in Virtual Career Events over the last year. And though the world may be reopening, 81% of talent professionals agree that virtual recruiting is here to stay. With efficiencies like reaching a wider pool of candidates, scaling the size of the team that attends and simplifying candidate pipelines, it's easy to understand why.
After hosting more than 100 Virtual Career Events since March 2020, DHI Group Inc., parent company of Dice, has learned five key lessons that will help employers improve ROI on Virtual Career Events. Watch these five lessons in action in the webinar at the bottom of the article where Dice partner Optum shows examples of how they have applied these lessons and experienced more success with Virtual Career Events.
1. Highlight Your Employer Brand
Virtual Career Events provide innovative opportunities to build brand awareness and give candidates a holistic understanding of your brand's value proposition. This is especially worthwhile considering 80% of technologists agree a company's mission is an important factor when considering a new employer.
2. Build a Diverse Pipeline
By participating in events focused on diversity, like Dice's Women in Tech and Diversity in Tech Virtual Career Events, companies can align with technologists' values by demonstrating their commitment to building diverse teams. According to Dice's 2021 Equality in Tech Report, an employer's commitment to and reputation in Diversity, Equity and Inclusion is an important factor when deciding whether they would consider working for an organization.
3. Leverage the Unique Aspects of Virtual Events
Virtual event platforms offer distinctive capabilities that enable companies to maximize candidate outreach, prepare internal teams and connect with candidates throughout the event across a variety of communication channels. In the webinar below, see how Optum uses best practices and FAQs posts with their internal teams to promote consistent messaging and guidance, as well as other unique capabilities to support their effectiveness at Virtual Career Events.
4. Attracting the Right Candidates
Meeting your candidates where they are (online) also allows companies to be as targeted as they choose with multi-channel promotional strategies. By promoting specific jobs and desired skillsets across owned and paid platforms to targeted audiences, you're more likely to reach candidates qualified for your job openings that are looking to connect.
5. Follow-Through is Vital
Build an organized pipeline before your virtual event to fast-track top candidates and cultivate relationships with passive candidates. Using Dice's post-event analytics report will help you segment and prioritize candidates based on skillset, geographic location and more.
Take a look at how Optum, a pharmacy benefit manager and care services group operating as a part of UnitedHealth Group, is applying these five lessons in "How to Make Virtual Career Events Work in Your Tech Hiring Strategy – 5 Lessons Learned." Throughout the webinar, Lindsey Davis, National Event Planner at Optum, and Christen Dimke, Associate Director, Sourcing, at Optum share successful tactics they are implementing at Virtual Career Events to improve their ROI and answer hard-hitting questions from the audience like how to close the gap between registrations and attendance.