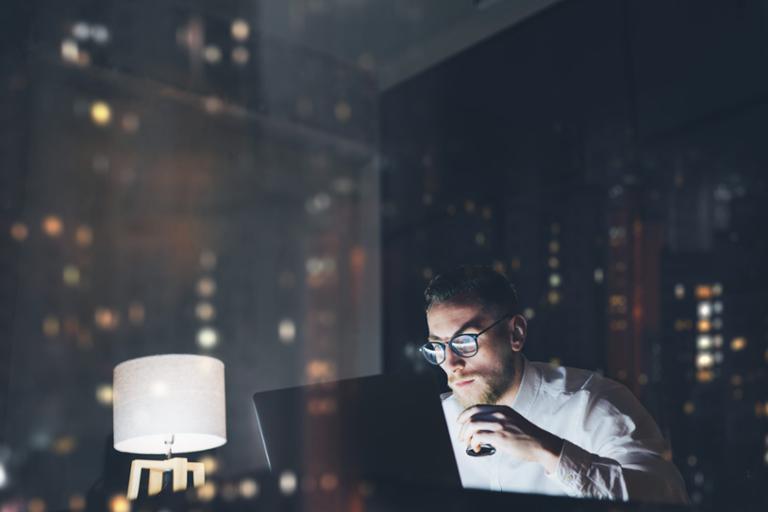 By most accounts, the technology sector faces an uphill battle in the years to come. According to the 2018
Harvey Nash/KPMG CIO Survey
, 65 percent of tech leaders say that the skills shortage is the highest they've seen in over a decade. Similarly, research out of
Korn Ferry predicts
that the U.S. can expect to lose out on $162.25 billion by 2030 due to skills gaps. Besides just stunting America's reign as the world's tech leader, these talent deficits could also have widespread impacts on other sectors of the global economy. With this potential doomsday some 11 years away, what's an employer to do? Rather than try to solve long-term issues, let's think about the here and now: How can organizations nurture tech talent in a way that prepares employees for future business priorities while supporting their personal goals? Oh, that's right—training. Often discussed, but frequently pushed aside, development opportunities for tech employees hold value far beyond just grooming the next generation of leaders. Consider the following:
Attract and Engage Candidates with Opportunities They Want
For sought-after tech candidates, training is more than just a perk. According to
Dice's 2019 Tech Salary Report
, some 71 percent of the tech pros think education and training opportunities are important, yet only 40 percent actually received such benefits from their employers. And in a
2018 survey of cybersecurity professionals
, when shown statements about potential employers, 88 percent of participants rated training and certifications as a top priority. Incorporating this benefit into your employee value proposition shows that your organization is interested and invested in employees for the long haul, not just during the onboarding process. To communicate these opportunities for growth, prepare information about different tech certifications, use employee stories to illustrate additional possibilities, and don't be afraid to open up the conversation during your recruitment marketing efforts.
Empower Your Employees While Empowering Your Business
The
2018 Deloitte Global Human Capital Trends
report says: "Successful organizations are providing tailored solutions that empower individuals to reinvent themselves within the company. This is key both to enabling workers to navigate 21st-century careers and to allowing employers to access the skills of the future." Training and certifications can do precisely that, helping tech employees broaden their abilities and advance their current skill sets. Forget that fear of training tech pros out the door, because investing in your employees' skills can do wonders for job satisfaction and retainment. Dice's Tech Salary Report found that tech pros who expressed satisfaction with their employers were more likely to have access to training opportunities than those who were unsatisfied. Perhaps your DevOps engineer who is interested in cybersecurity wants to pursue their
CISSP
. Or maybe your developer wants to become certified in AWS. These might not close all the skills gaps overnight, but they could certainly help your organization retain employees and meet evolving business needs at the same time (and that sounds like a win-win to us).
Create the Community Your Company Needs
There's a lot of talk about corporate culture these days, and yet somehow, community often seems to be missing from the equation. And while no one wants yet another meeting on their calendar, communication and collaboration are key factors in strengthening that internal network. With specialized skills, tech talent tends to run in tighter circles than other teams, which could work to your organization's advantage. Training can reinforce the natural bond between these employees and foster shared experiences. Likewise, certifications can help designate a resource for certain types of work, open up a dialogue and inspire other employees.
Promote Cutting-Edge Innovation
Remember those tech leaders surveyed in the
Harvey Nash/KPMG CIO Survey
? Around 65 percent say that a lack of skills is holding their organizations back. Imagine solving for this by inspiring existing employees to learn something new. With competition between tech organizations at an all-time high, many from this talent pool thrive on problem-solving and critical thinking. Stimulate innovation by taking employees out of their comfort zone through training and certifications. Get the conversation started by asking for employee input whenever and wherever they see room for company improvement. Gauge your tech team's interests to find out how they'd like to grow with the company. By encouraging tech talent to expand, your organization may see new ways of thinking and next-generation solutions faster than ever before.
Pave the Tech Recruiting Landscape
In the current tech market, every employee counts; and therefore, so does every recruiting interaction. When it comes to wooing tech talent in favor of one company over another, having training in the mix can help facilitate conversations and, ultimately, serve as a competitive differentiator. To achieve this, it's up to HR and talent acquisition teams to band together in favor of this important offering. From asking for executive sign-off to communicating programs to candidates, training and certification won't happen without advocates vying for them. Still, doing so can improve candidate relations and the overall employee experience, advancing the skills of critical talent pools and organizations. Being prepared by helping others might just be the best way to stave off tomorrow's challenges today.
Ryan Leary
helps create the processes, ideas and innovation that drive RecruitingDaily. He's RecruitingDaily's in-house expert for anything related to sourcing, tools or technology. A lead generation and brand buzz building machine, he has built superior funnel systems for some of the industry's top HR Tech and Recruitment brands. He is a veteran of the online community and a partner at RecruitingDaily.