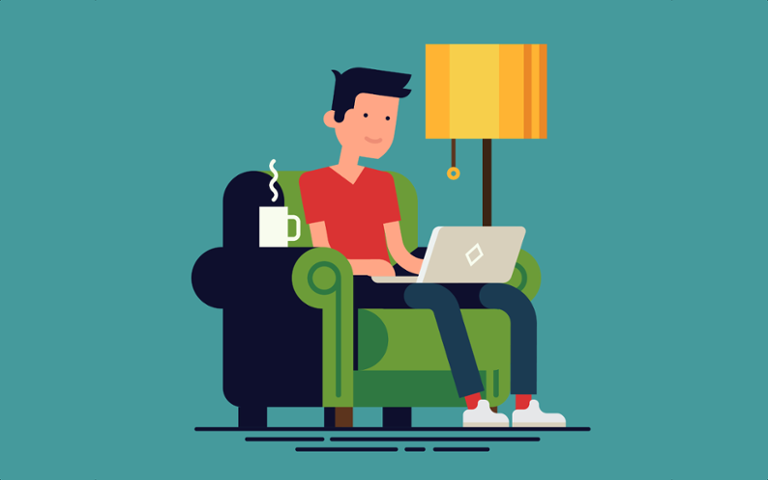 Branding is a tough business. This is especially true in tech, which is full of hungry startups (often devoid of concrete missions or messaging) and big enterprises that continue to ride the wave on name recognition alone. Sandwiched in the middle are the doers and disruptors, desperate for people to acknowledge what they're offering, and usually willing to go out on a limb (any limb). Unless you're one of the lucky tech recruiters handed an awesome, well-defined employer brand, you're basically an island floating out in the ether, trying to get the attention of today's most in-demand candidates. Fortunately, you have options and tools, and with that, the opportunity to build out a killer personal brand. Here's how to start:
Assess Yourself
Before you can present yourself to the tech community as the "it" recruiter, you're going to need to answer some tough questions. Who are you? What do you bring to the table? How are you different from other recruiters in the space? Why should top talent want to work with you? If you don't know your value, you won't be able to communicate it to candidates. Do some soul-searching and write down what you find. Chances are you'll notice some key themes and patterns.
Be Authentic
Tech talent doesn't suffer fools, and neither should you (and as a recruiter, you certainly don't want to be the fool). As you move through the personal branding process, you're going to have to be honest with yourself and those around you. Yes, you're creating a brand, but no, this isn't some movie-makeover scene. To command respect, strive to be as
open, honest and authentic
as possible. Don't make promises that you can't keep, and avoid those cliché buzzwords (unless of course, you really are a rock star or a ninja in your spare time).
Develop a Pitch
As part of telling people who you are, consider developing a short elevator pitch. Think of it as your personal value proposition; prove that even if your organization hasn't nailed down its brand, you have. And while the
whole eight-second attention span thing might be a myth
, the truth is you don't have much time with tech talent: they're busy and, in many instances, fielding multiple messages a day from recruiters just like you. If you want to wow them, know what you're going to say ahead of time.
Pick a Platform
When it comes to personal brand, you'll often hear "show, don't tell." While this is good advice, you'll need to narrow your focus. We can't be all things to all people in all places without spreading ourselves too thin. We can, however, focus our energies in a way that's impactful and self-promotional at the same time. Some tech recruiters dominate Twitter; others blog. Carve out your little spot in the online world and stay there long enough for candidates to start finding you.
Never be Ordinary
Marketing your personal brand can be reduced to one simple fact: boring doesn't work. As you establish yourself, enrich
the resources
you provide through
education
, industry outreach and networking. In doing so, you'll forge connections, get the opportunity to learn from other organizations, and gather more recruiting insights than you could ever use. With this arsenal of information, you'll be able to stay relevant and maintain your credibility in the space, regardless of what role you're sourcing or where you're working.
Stay Dynamic
Very few things in life stay in one place. Like the tech skills you're recruiting for, your personal brand should keep evolving. Yes, you're looking for certain people to fill specific roles, but that doesn't mean you need to stay tethered to one topic over another. As part of showing and telling, you can expand your knowledge base and invite others along for the ride. In doing so, you'll reach new audiences and interact with more potential candidates to line your talent pool. You already know that hiring tech talent is rarely one and done. Luckily, you've got the insider experience and know-how of a recruiter. Use it to your advantage and package yourself up as you would a résumé and cover letter. From there, put it all out there in a compelling, consistent way. By doing so, you'll be able to acknowledge the needs of the space, show off those unique abilities, and promote your true tech recruiting self.
Noel Cocca
is the founder and CEO of RecruitingDaily and its merry band of rabble-rousers. He aims to produce at the sweet spot between content and actual awareness by creating great work for living, breathing human beings in recruiting and hiring. He works to ease problems, both large and small, from startups to enterprises.