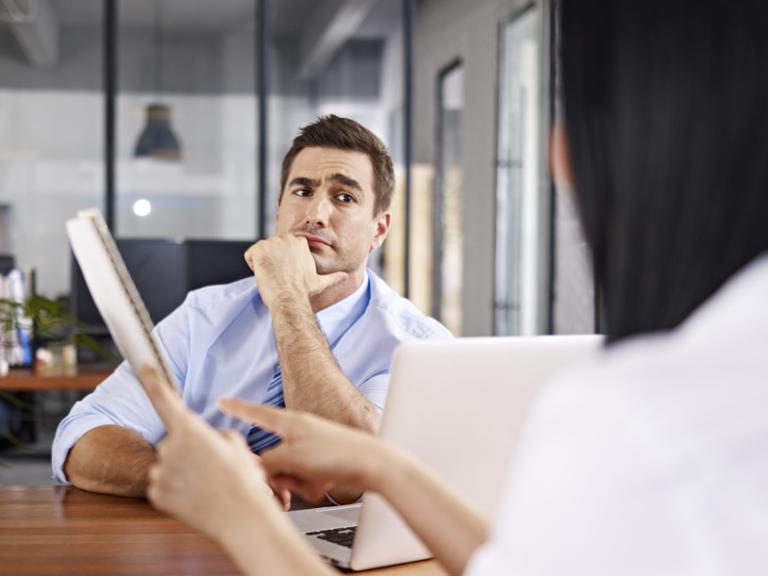 Tech recruiters are likely to face the same tough hiring conditions in early 2020 that they grappled with all throughout 2019: low national unemployment, even lower unemployment for many in-demand technology roles, and a general lack of skilled tech professionals who are actively looking for work. Of course, the realities of the hiring market don't change the need for tech recruiters to deliver results. And many are feeling even more pressure than usual from the top these days: In a recent
PwC survey
, less than half (48 percent) of CEOs said they are satisfied with the current recruiting solution. Tech recruiters: In order to increase your chances of a successful first quarter, you need to have your game plan in place. Here are seven things you should do over the next few weeks to make sure you're prepared for the biggest recruiting and hiring season of the year:
Download Dice's 'Timing Is Everything' Guide Now
Rethink Your Weekly Schedule
If you're like many recruiters, you typically post jobs to employment sites on Fridays. And like the many recruiters who employ this strategy, you're probably not getting great results. It's time for a change-up. Research from Dice shows that 40 percent of all job searches happen on Monday and Tuesday. That means you should focus on posting jobs on those days. (Also, be sure to do so first thing in the morning; our analysis of tech professionals on Dice found that nearly 40 percent of all job searches happen between 9 A.M. and 1 P.M.) You should also reserve Mondays and Tuesdays for related activities such as refreshing existing job postings and serving up ads on relevant websites.
Touch Base with Hiring Managers
With your freed-up Friday schedule, you'll have more time to check in with the hiring managers you are currently assisting, and learn about other groups' hiring needs, as well. Try to get hiring managers to think about their staffing goals for the first quarter—and even a bit beyond, if possible. To help start that conversation, ask them what types of tech projects are on the horizon and whether the skills exist in-house to support those objectives. This proactive approach to discussing hiring requirements can help you avoid staffing fire drills, and gives you more time to scour the landscape for qualified prospects.
Tidy Up Your Toolbox
It's best practice to customize all communication with candidates, of course. But you probably have an array of messages, templates, and other materials that you use as your foundation for all the "new" outreach you craft for candidates. Review what worked well for you (and, importantly, what didn't). Decide what you can use again and how you can improve it. Then, create a file for all these go-to tools so that they're at your fingertips whenever you identify a hot prospect.
Build a "Content Library"
In addition to examining your own content, look at what information the company has on hand—or plans to release soon—that you can use to inform and impress potential tech hires. What blog posts, case studies, whitepapers, or videos might be useful to share? Does the organization have publicly available information about its corporate social responsibility initiatives, for example? (Those details are often important to Millennial hires.) And don't forget to look at social channels: Is the company sharing anything interesting on outlets such as Instagram or Twitter that might grab the attention of a potential tech hire? Funnel both current and evergreen content that you think will be useful into a personal "content library" you can easily access. (Note: If your company already uses a content management system, that can help you find up-to-date material. However, you should still curate your own catalog of content, so you can organize the information in a way that will allow you to grab what you need fast.)
Draw Up Your Events Calendar
You can't do all your tech recruiting from your desk. Figure out which events are happening in the first and second quarters that you should attend so you can mix and mingle with skilled tech talent in person. Don't just look for the obvious gatherings (important as they are). Seek out smaller networking events, or get-togethers such as Meetups, where you can increase your chances of directly connecting and having meaningful conversations with prospective hires. You might even want to plan an event of your own (that takes time and thoughtful planning, which is why you should get cracking now).
Scope Out the Landscape
Take a close look at what's happening with your competition. Have any firms faced a major change event recently, or been hit with some negative news? If so, it could be a good time to target their top performers. Also, find out if any competitors plan to host "hiring days" in the first quarter. Right before those events, consider reaching out to candidates who'd likely apply to those companies.
Identify Candidates Ready to Make a Move
With 2020 shaping up to be another tough year for tech recruiters, mastering the art of good timing for reaching out to potential hires is paramount. Take the time now to set up pipelines in order to target prospects who are likely at the point (professionally or statistically) where they are open to new opportunities. (
Dice has tools
that can help you identify these two types of candidates, as this post explains.) That kind of insight into a hard-to-tap market of skilled tech talent can help you not only meet your recruiting goals in the first quarter but potentially exceed them. Want more tips on how to identify the best time to reach out to passive job candidates?
Download our Guide 'Timing Is Everything: 3 Practical Timing Tips for Mastering the 'When' of Recruiting Tech Talent
,' or view our recent webinar on this topic
here
.
Download Dice's 'Timing Is Everything' Guide Now