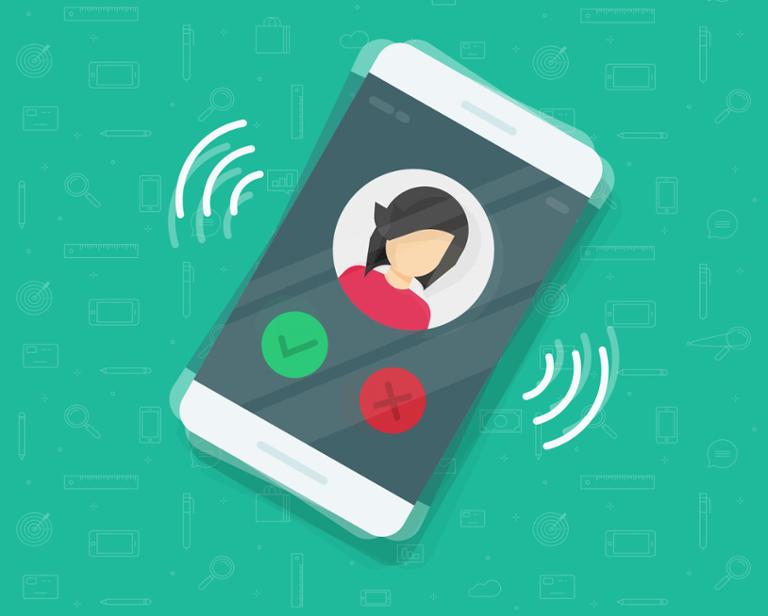 If you're reaching out to tech candidates and not getting any response, well, not much positive is going to happen in terms of filling that necessary role. (Common sense, right?) How do you actually get a response?
Here are a few approaches:
Don't be Cookie Cutter
Yes, you should know this tip already; we realize it's a little bit generic. But here's the thing: candidate response rates across almost every major talent acquisition survey are still pretty low. (According to Dice's Social Recruiting Survey, for example, only 29 percent of recruiters report getting a response rate greater than 50 percent, with elite recruiters—a much smaller segment by definition—getting somewhere around 65 percent or higher.)
And why are these numbers low? In large part, because recruiters are being too "cookie-cutter."
Among the reasons why tech pros don't respond to a recruiter's outreach, irrelevance is at the top. According to Dice's most recent Candidate Sentiment Survey, one in every three calls or emails from recruiters verges on irrelevant. Some 50 percent of tech pros reported that the number-one reason they don't reply is because the job doesn't match their interests. That's followed closely by the location not being a fit (47 percent), too busy/bad timing (38 percent), message was generic/not personalized (35 percent), and not looking to make a change (33 percent).
In tech recruiting, the "A Players" (and even the "B Players") are sought after big-time, and they get dozens of generic outreach messages all day long. You need to stand out. Get into that 65-percent-plus category enjoyed by elite recruiters. It takes time on your end, yes, but engaging top tech talent isn't a cut-and-paste job.
Mention Their Blog or Anything You Gain from Social, but Reach Out via Email
Stacy Zapar from The Talent Agency & Tenfold told Dice back in 2016 that mentioning a specific post from a candidate's blog shot her response rates up 100 percent. In a nice little timesaving bonus, she used Dice Open Web to get instant access to the candidate's full social media footprints.
In short: personalize. As Gartner has noted, sales/marketing teams that personalize outsell others by 20 percent; the same principles apply in recruiting outreach.
While social is key to helping personalize your approach, tech pros seem less enthusiastic about being contacted via platforms such as Facebook and Twitter. Dice's Candidate Sentiment Survey showed that tech pros prefer these methods of communication:
Email for new job alerts, the first outreach, and to get more info/follow-up.
Phone to schedule and confirm interviews, as well as post-interview follow-up.
When asked methods they never want recruiters to use, Facebook private message came first (64 percent), followed by Twitter (63 percent) and, at 48 percent, Chat (i.e. Google Hangouts, Skype, video chat).
Use the Candidate's Name Frequently
Use it in the intro… and please, please, please make sure you spell it right. Embed it in the body and close of your email, as well. Again, spell it correctly.
Don't Paste the Full Job Description into the Initial Communication
Very few people describe their grandparents' drama on the first date. So why would you post everything (even the potential warts of the job description) before you've received a single response?
Shift How You Think About Response Strategically
A lot of recruiters seem to think that the goal is to get someone in the door for an interview. That's the goal, yes. But the goal of initial communication is much simpler: the candidate needs to respond. Your goal is actually engagement, not the interview, which comes 3-4 steps later. What can you write/say in the initial outreach to spark the conversation?
Build Your Passive Pipeline
We heard a story years ago that stuck with us. At one of the top technical recruiting firms in America, the No. 1 recruiter (in terms of revenue driven) was never filling open requisitions. She just didn't really work on them, but was generating tons of cash for the firm. Her colleagues wondered how it was possible.
The answer? It was because she had built an amazing passive pipeline from events, cold outreach focusing on skill sets and not jobs open, responding to blogs, engaging on Twitter, etc. She could place a req essentially before it was even open. If you work on building the passive pipeline, you'll be contacting exactly the people you need and be able to tell them why. They'll respond.
A/B Test
How else are you going to see what approaches work unless you test different subject lines and bodies against each other? Most email marketing platforms will be able to set this up for you within a few clicks. Even if you don't use email marketing, you can still A/B test email subject lines.
An example of a bad subject line: "The perfect opportunity for you!" (Seems generic, no name reference, etc.)
A better one: "You're a whiz at database construction, and a high-growth company really needs those skills."
Not as good: "High-growth startup needs talent like you!" (Generic)
Better: "Saw some of your work/posts about /r/ and wanted to talk about a top team being built in your backyard."
Bonus Tip: Timing Matters
Data actually indicates that 6 A.M. and 7-10 P.M. are the best times for candidate outreach, with potentially more logical times such as 10 A.M. being pretty bad. (Think about it: 10 A.M. is probably when everyone else is doing it.) This also works psychologically: if they're dreading a day of work or just had a rough run on a project, they might be more open to considering something else and respond.
Also, try to reach out on Tuesdays and Thursdays, when more than half of candidates on Dice are updating their profiles. Since profile updates are a key indicator that candidates are on the job hunt, they'll likely welcome outreach from you.
What other tips or concepts have you seen work at boosting a candidate response rate?
Ryan Leary helps create the processes, ideas and innovation that drives RecruitingDaily. He's RecruitingDaily's in-house expert for anything related to sourcing, tools or technology. A lead generation and brand buzz building machine, he has built superior funnel systems for some of the industry's top HR Tech and Recruitment brands. He is a veteran of the online community and a partner at RecruitingDaily.