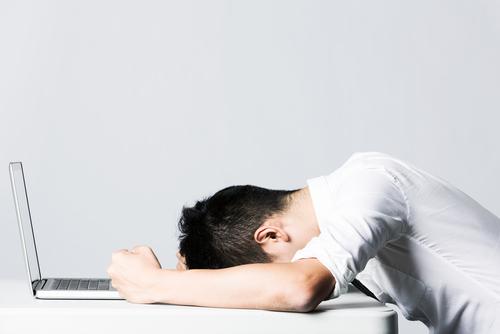 With a recruiting team of three and a tiny budget, Lars Schmidt (@ThisIsLars), Director of Talent Acquisition for NPR, has had to think of creative, economical ways to extend his recruiting reach. He works through current employees, their social networks, and the goodwill of the public media community, and also takes advantage of NPR's audience and brand. A dozen of Schmidt's low-cost recruiting techniques:
Know your company's social media policy: Make sure there's no question about what you can and can't do.
Let employees share their stories: Many companies want to highly censor employees, but one of the best ways to brand your employment experience is to let employees tell their own stories to the outside world.
Take advantage of employees' social networks: Encourage them to share their stories and to share job postings through their respective social networks.
Work with your social media stakeholders: Who are the people within your organization guiding the company's social strategy? Build relationships with your biggest assets.
Communicate to all job seekers, active and passive: Social media allows you to build a relationship with job seekers long before they think about working for your organization.
Leverage your reach and brand: Build your employment brand by leaning on company history, media reach, consumer brand, and social media. NPR's main Twitter account (@nprnews) has 990K+ followers and NPR on Facebook has 2.37 million fans – that's a lot of potential connections to great candidates and recommendations.
Go where your employees hang out: Do they congregate on specific discussion boards or networks? Let your employee brand extend through their stories.
Prioritize: When you don't have unlimited resources, you'll be more effective making a larger impact on a smaller number of platforms.
Remember the little things: Have employees add links in their email signatures and out-of-office messages. And make sure that marketing materials point to your hubs of employee stories.
Experiment and track metrics: You probably won't strike gold on your first try, but your tenth try will be amazing if you hone your efforts as a result of analytics. There are tons of free and useful tools, such as Crowdbooster.
Engage with your fans: Social media is a two-way street. If you put content out there, your audience will respond. And when they do, you should respond back or it can have a negative impact on your brand.
Get creative with content: Don't just post job openings. Vary your content so it engages readers beyond a one-time post. When Schmidt launched the @NPRJobs Twitter account in July 2011, only 10-15 percent of the tweets were about jobs. Most fell into one of these three categories:
Build employment brand by showcasing employees and providing behind the scenes looks at life at NPR (#NPRLife).
Give back to followers by providing career advice and resources.
Promote career opportunities across the public media system through #pubjobs.
For those fearful of jumping in, Schmidt offers this last piece of advice: "Don't be paralyzed by what can go wrong. Focus on what can go right."