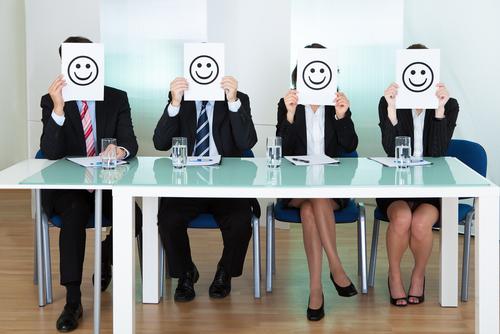 Mobile phone case producer Case-Mate admittedly had a nonexistent candidate process, says Alex Putman (@alexputman), Global Talent Acquisition for Case-Mate, in our conversation at the 2012 HR Tech conference in Chicago. It was for this reason they applied to the Candidate Experience Awards (AKA Candy's) to see where they stood. Case-Mate improved their recruiting methods and made it through three rounds of the awards' review process. Today, they feel they have a system where the candidate is not forgotten throughout the recruiting and hiring process, says Anastasia Bartolucci (@CMAnastasia), Global Talent Acquisition and Human Resources for Case-Mate. Those not-forgotten-about touch points are at every level of the process. In the very early stages, it only takes 30 seconds to apply for a job, Putman says. From there, Case-Mate reaches back out to you. If a job goes on hold or it's taking a long time, they'll reach out to all candidates, explain the situation, and let them know that they haven't been forgotten. Case-Mate has many more ways they make sure candidates and new hires have a good experience with the company, Putman says. Here are some examples:
When people come in for a job, they want them to leave with a positive experience, so each candidate who interviews leaves with a case from Case-Mate.
They have an onboarding process that involves all employees. New employees have candy jars at their desks which incentivizes current employees to stop at their desk and chat with them. They're required to ask a question which helps existing employees get to know the new employees.
When people leave the company, they want the process to be as positive as possible, so they keep in touch with them through all their social media channels.
The improved follow-through has been hugely beneficial for Case-Mate. "We've gotten a lot of referrals from people we did not hire or even rejected," Putman says. This interview was conducted hours before the Candidate Experience Awards happened, and Case-Mate just happened to be one of the 37 winners announced at the awards.