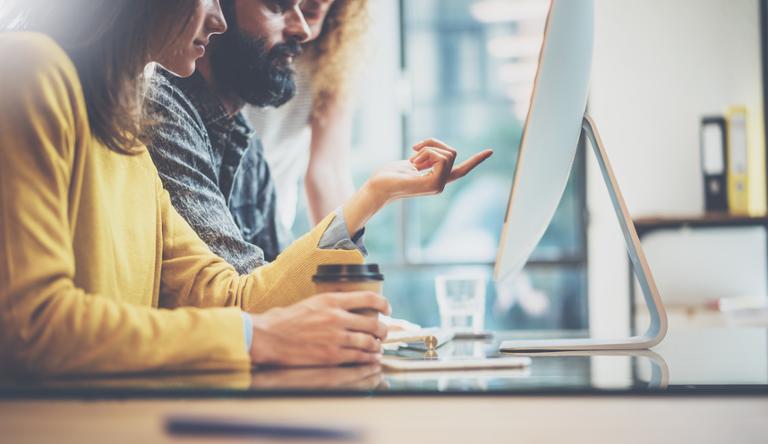 If you want to change corporate culture, look no further than your CIO.
For years, corporate culture (and all that came with it) was usually the providence of the CEO, who would then work with human resources to implement plans. Now, however, the CIO is playing a more prominent role: Putting technology at the forefront of how your enterprise runs. HR executives, hiring managers, and even recruiters should keep this paradigm shift in mind when strategizing and hiring.
"When you think about an organization that wants to behave this way, people are using technology and using the business processes and policies designed around technology to do their day-to-day work, so that's really at the root of where the change can happen," Elise Olding, research vice president at Gartner, told Dice in an interview. "We are seeing CIOs starting to realize that, if they want an Agile organization, if they want people to make decisions, are they giving them the data they need? Or do they have a mindset of 'Let's just give them enough to do their jobs and keep them in their box.'"
Olding and her Gartner colleagues looked at the issue of how IT executives are working with HR and chief human resource officers (CHRO) as part of a recent study. They believe that, by 2021, CIOs could be as responsible as human resources for cultural changes at companies.
From Gartner's perspective, the evolving role of the CIO in business stems from the firm's "ContinuousNEXT" approach, a method for analyzing how issues such as digital transformation are changing enterprises, the way people work, and how executives need to respond.
"If you think about who creates the most change in an organization, the area that tends to do that is technology and IT, and we're seeing the pace of new technologies gaining speed and becoming more and more rapid," Olding said.
This shift in company culture does not mean that CIOs will take over HR or supplement their CHRO colleagues. Instead, it's a partnership that has already started to grow—and may become a standard in a few short years.
"We see the CIO partnering with the CHRO or HR and asking, 'Where we need to be in the next five years. What are the things you are working on and what kinds of capabilities do you want them to have?'" Olding said.
"Is [technology] going to enable people to make decisions faster? Is this going to create innovation and ideas and opportunities for people to share across the organization?" she added.
For CIOs, many of these changes are already here.
Jonathan Feldman, who has served as the CIO of Ashville, N.C. for 14 years, believes that technology executives need to lead by staying innovative and giving customers, whether internal or external, the access to what they want to make their jobs or experiences better.
"Here's the thing in my view: A good CIO is about change because innovation is about change, and if IT is not going to help an organization innovate, then why not outsource IT?" Feldman told Dice. "I think really good CIOs are always asking what's next and how are we going to be better. It's not change for change sake, but how can we be better, and how can we use tools and a processes to be better."
Feldman believes that the operational part of IT should be delegated to another member of the staff, leaving the CIO open to invest in innovation to benefit the organization: "That frees the CIO to stand on the bedrock of excellence and be the front-and-center change agent."
David Gdaniec, the CIO and co-founder of Brand Alignment, an Amazon brand monitoring and protection company located in Buffalo, N.Y., believes that the relationships between CIOs and CHROs are already growing more and more important.
"CIOs lean on HR to provide a skilled and talented workforce that will encourage and embolden the business's digital transformation vision," Gdaniece wrote in an email. "In this mutually beneficial partnership, we see CIOs using technology to help shape the culture and behaviors of companies to align with the goals of their HR partners. With any successful alliance, it is important to have clearly defined well-communicated goals. The use of technology to create desired cultural and behavioral direction is amplified by the clarity and alignment of these goals with the company vision."