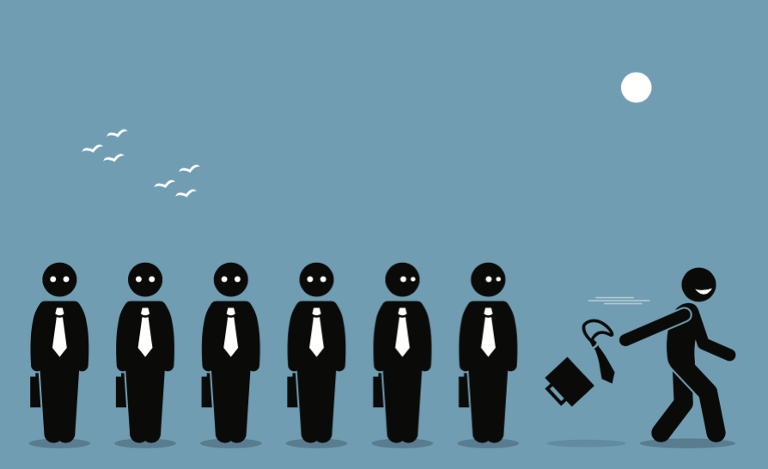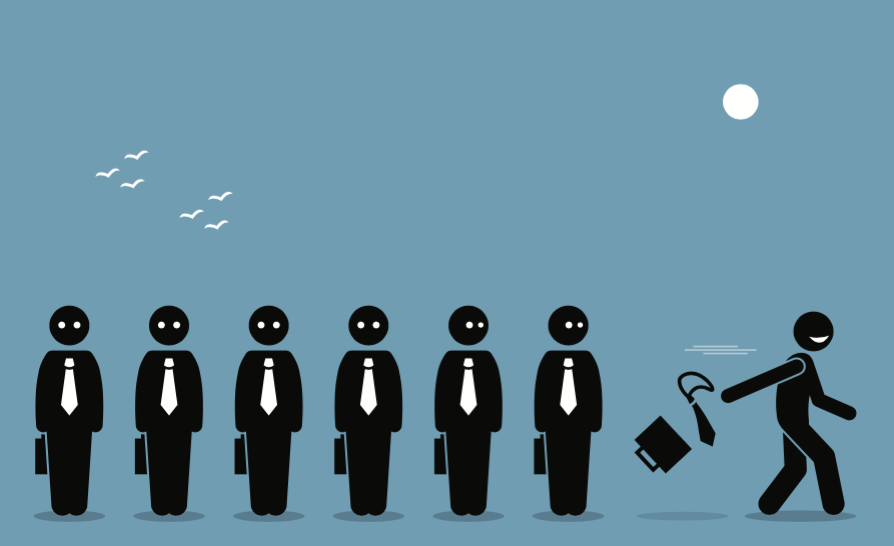 Why mine the Internet for your next great hire, when the best possible candidate for the position might be working in the next cubicle? Whether you prefer to "test-drive" prospective employees via contract-to-hire assignments, or award spur-of-the-moment offers to deserving contractors, today's ultra-flexible workforce is an excellent and often underutilized source of talent for hard-to-fill technical positions. However, unless you develop an effective process for identifying potential hires and keeping them interested and engaged, in-demand contractors who work through multiple agencies may accept other offers. Don't let the good ones get away. Follow these tips to convert top-performing contractors into rock-star employees.
Begin with the End in Mind
Tech professionals often seek different types of employment at various points in their careers; catching them at the right time doesn't happen by accident. Strategically altering the experience level or demographic makeup of your contingent talent pool can increase your access to contractors who are open to considering a change in employment status. You may be able to get more of what you want by adding new staffing suppliers. "A staffing firm needs a different interviewing process to identify contractors who are in the right place both personally and professionally to make a longer-term commitment," explained Rupali Raghavan, founder and CEO of Sairoop Technologies LLC. "Agency recruiters need to understand a professional's motivation, goals and values, and look for alignment with the client to increase their chances of converting," she added. Tech staffing firms that primarily focus on contract work may lack the expertise or desire to execute a rigorous, client-specific hiring process and background-screening regimen, advised Jeanne Knutzen, CEO and founder of Pace Staffing Network. "Finding the right staffing partners is key," she said. "Ensuring that contractors pass all of your pre-hire tests up front can help you avoid complications when it's time to convert." Setting realistic job requirements or offering telecommuting or travel per-diems may help you identify more junior and mid-level contractors who are interested in settling down if they find the right professional partner. Also, keeping in touch with former contractors and offering them encore assignments can help you extend a full-time offer at exactly the right time (and boost your conversion rates).
Paint a Picture of Your Future Together
Don't wait until a tech contractor is heading for the exit to start inquiring about their interests or career goals. Turn them into "keepers" by ensuring that tech managers, co-workers, and human resource reps treat them like prospective employees from the outset. During the initial interview, discuss their motivations, and show them that their success matters by presenting them with a plan for attaining the next level (whatever that may be). "Unless you present a contractor with an opportunity that's worthwhile from a financial and career standpoint, they aren't going to convert," noted Jeff Nugent, managing director of Contingent Workforce Solutions. "Contract professionals who can envision a future with your company are more likely to stay, so hit their hot buttons early and often." Be flexible. A contract professional might be willing to come aboard for a higher-level position, or they may simply want to learn new skills and return to contracting in a few years. Sometimes you need to step outside of the box to keep a budding rock-star in the house. "Match the length of the audition to the business need," Knutzen advised. "Consider shortening the trial period and paying a conversion fee to maintain staff continuity, especially if it makes sense financially." Setting realistic expectations up front, checking in over the course of an assignment, and extending timely offers are additional best practices that build communication and trust with contractors and increase your chances of staying together.
Treat Contractors Like Part of the Team
Do your contractors feel like part of the family or a cog in a machine? Unfortunately, they are often treated like second-class citizens—and that's a sure way to disengage them and reduce their effectiveness,
according to Aberdeen.
"Contractors don't always leave for more money; they leave because they're not treated well," Raghavan admitted. "They're either ignored or micromanaged by regular full-time staffers." Assign contractors a guide for the onboarding process in order to help them assimilate quickly. Invest in their development by giving them access to training and constructive feedback. Include them in team meetings and team-building activities. Raghavan summed it up this way: "Contractors aren't machines; they're human beings. They are not going to join a company where they don't feel welcome."