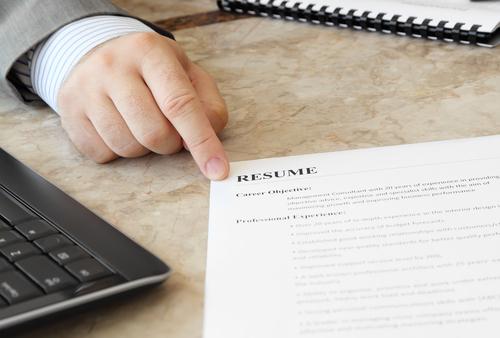 You're excited to hit publish on your tech job posting. You've eloquently described your company's culture. You get a chill re-reading the summary of the technologies that the team is collaborating on. However, you sense that something is missing. For many recruiters, that missing piece is a creative illustration of a day in the life in that job. Candidates want to know more than what it is like to work at your company. They want to know what it is like to work at your company - in a specific role. We reviewed some of the most applied to job postings on Dice over the last month to find examples of companies that give candidates an inside look at what tech professionals do from the time they work in the door (or log on) to the moment they leave at night. The following four examples from Visionary Integration Professionals, Amazon, Northrup Grumman and the New York Times can help you take your job postings from good to great.
Break Down a Job Like a Project
Give your candidates a glimpse of what percentage of their time will be spent on specific tasks. Get specific in describing duties and expand upon what is involved. The example below from
Visionary Integration Professionals
breaks down a Business Analyst role by in the same manner that a major project would be scoped, with percentages for time spent on activities such as management and planning. For brevity we removed some of the detail, but they then expanded on each task, such as case development and identifies stakeholders.
15% Requirements consulting and planning (Case development, identifies stakeholders, estimates timeframe.)
35% Requirements elicitation and analysis. (Interviews, models, research documentation.)
25% Requirements management and communication. (Identifies changes, risks, cost, testing and timeframe.)
25% Related services. (Project management, systems support, training, vendor relationships.)
By taking the time to break down time commitments, candidates will think "this is how I want to spend my day."
Define Success
Explain what personal traits and skills allow a candidate to thrive. Share the goals of the company and the department. Describe how a candidate can be most productive and grow as a professional. How's how
Amazon Coins
did it for a Software Development position:
Be a technical guardian of mission-critical data.
Be a champion of operational excellence, establishing metrics for measurement, assessment and improvement.
Hire and develop top performing engineers and build a team of excellent communicators and can deliver results through rapid iteration
By explaining the keys to success, compatible candidates will think, "I would be great at this."
Describe Multiple Layers of Culture
Candidates want to know if they will fit in - both with the company and the team. Share the vibe of the organization and the hiring manager's style. Explain why this is the team to join, and the desired attributes of new hires, like the below example from
Northrop Grumman
who was seeking a Radar Systems Engineer:
Motivated individuals required. Work is performed without appreciable direction.
Exercises considerable latitude in determining the technical objectives of his/her assignment.
Competitive environment that often demands fast-paced decision making.
Ability to develop technical solutions to complex problems, requiring ingenuity and creativity.
By describing the environment, candidates will think, "I could see myself here."
Highlight What Gets Individuals to the Next Level
Call out the items that make working on your team desirable. Explain why it's not just grinding out the same code every day. A terrific example was a recent listing for a Web Developer from the
New York Times
.
Did you know that we foster innovation with regular "100% day" events where developers can work on anything that interests them, and "Innovation Challenge" contests that offer developers the opportunity to present a new product or idea?
Did you know that our developers are supported in improving their professional skills through tech talks, developer conferences, and hack days?
Share what makes you special and candidates will say, "I want to work with for a company like that!" Your turn. Go back to your job postings that are in draft form and update them with a creative description of what it is like to perform the specific role you are looking to fill.