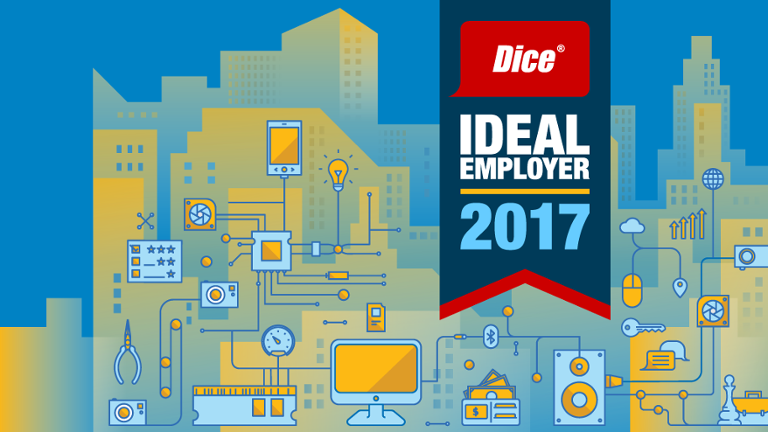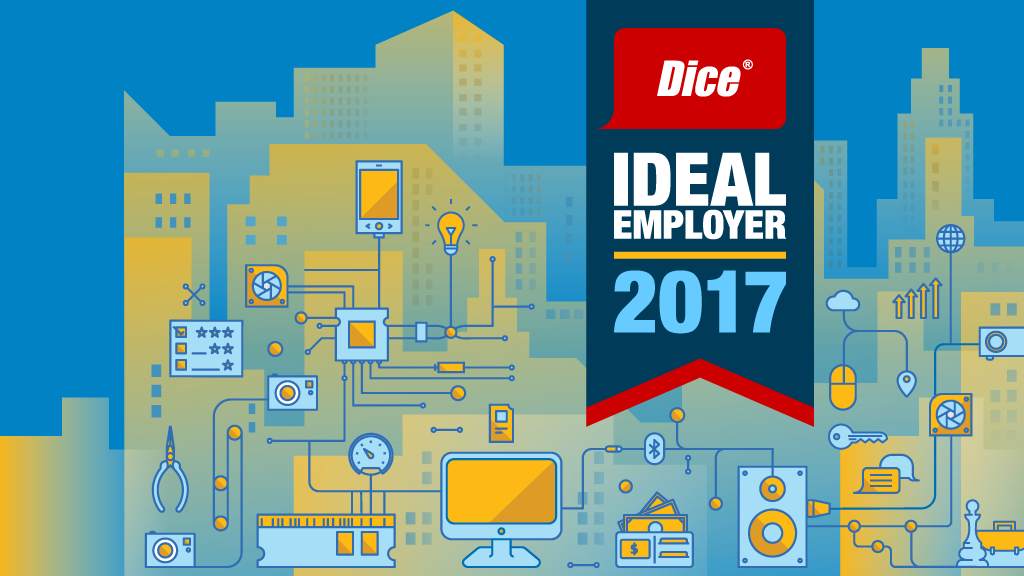 Earlier this year, we surveyed 5,477 technology professionals in the United States about the companies they most admired. Their responses allowed us to explore the professional, demographic, and psychographic nuances that power pros' opinions about the workplace. These Dice Ideal Employer rankings are the first of what will become an annual study.
The Dice 2017 Ideal Employer Report
not only breaks down Ideal Employers by region, company type, and sector, but also delves into tech pros' professional interests and desires, with additional breakouts for gender and age. For example, did you know that tech pros most value a competitive salary, along with challenging/interesting work and benefits? Or that they consider company-awarded sabbatical/volunteer time, perks, and equity awards less important? Such sentiments affected how they rated various companies—and might help you adjust your own hiring and recruitment strategies in the coming year.
In addition, the report also breaks out the strengths of the Top 30 Ideal Employers, including their ability to offer competitive salaries, maintain industry leadership, and stay financially stable. Does your company weave those sorts of attributes into its "pitch" to potential employees? It could make a huge difference when it comes to locking down top talent in an ultra-competitive marketplace. What company topped our list of Ideal Employers? Google, one of the most recognizable names in tech, offered tech pros of all ages and genders a can't-beat combination of challenging work, great pay, financial stabilities, and fantastic workplace culture. Big tech firms such as Amazon, Microsoft, Apple, and Facebook also occupied the upper echelons of the list. Take a look at what made them so ideal, and use that as inspiration in your own recruiting and retention efforts; even if your company doesn't have tens of billions of dollars at its disposal, you can still make adjustments to your culture that will have a serious impact.