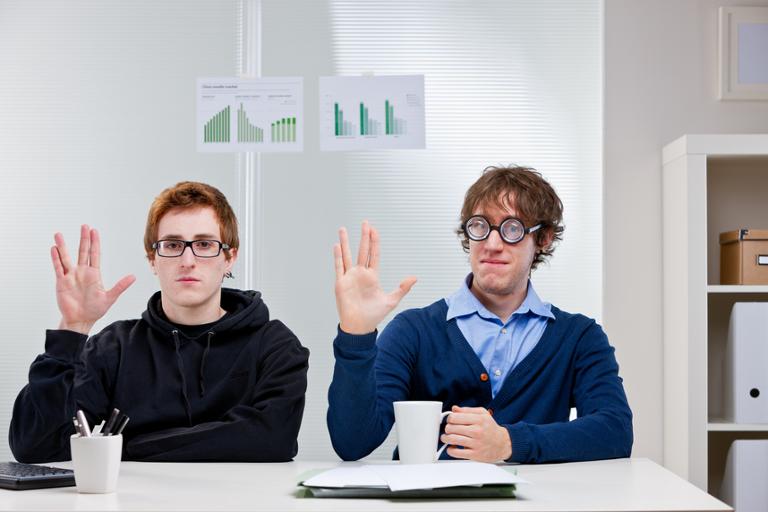 Welcome to another installment in our Social Recruiting Pro Tips Series.
In this edition, sourcing expert Jim Stroud provides insights into the five critical elements that make up a great company culture.
Stay tuned twice a month as we deliver expert advice and actionable tips from industry experts on social sourcing, assessments and engagement.
As recruiters, we need to make some shifts based on a trend that mainly marketers talk about. We are exposed to an increasing number of brand messages every day. Many tech professionals that you reach out to will have a preconceived image of what your company stands for and how that might impact their day to day work. Jim Stroud, Senior Director at Randstad Sourceright, suggests building a a great company culture is crucial to grabbing the attention of in-demand tech professionals. What is the DNA of an attractive culture? Jim offers up these five critical elements.
1: Growth: Opportunities to learn new skills.
Today's tech professional is hungry for personal growth, so affording them the opportunity to acquire new skills is vital. Bhavin Parikh, CEO of Magoosh advises offering employees educational opportunities beyond their needed job training. "Our employees receive a monthly stipend to take classes on anything they want. Classes have ranged from ceramics to ukulele to chocolate tasting." Parikh notes that this policy has resulted in employees taking more professional development classes as well, making them better at their jobs.
2: Happiness: Work is better with friends.
According to Gallup research, people who have a best friend at work are seven times more likely to be engaged with their work and nearly 50 percent more satisfied with their work. Even a "remote company" such as Staff.com knows the importance of nurturing camaraderie at work. Co-founder and CEO Liam Martin believes that employees who play together, stay together. "We implemented a video game day when everyone can come together and play online. So far, it has been a great success and really helpful with inter-division communication."
3: Abundance: Living a rich lifestyle at work.
Salary isn't everything. Office amenities and perks matter, too. No wonder companies like AOL eschew generic office décor for highly stylized spaces that evoke art gallery over cube farm. Leisure time is an essential perk, too. Netflix and others offer unlimited vacation time to enable its valued employees ample opportunity to recharge and return rested and ready.
4: Significance: Support ideas that rally workers.
In a study conducted by research consultancy Milward Brown, the top 50 high-growth brands were more likely than their competitors to be driven by ideals. These brands also collectively outperformed the S&P 500 by almost 400 percent over 10 years. Examples of corporate ideals in action include The Home Depot's commitment to hiring military veterans, and Ford Motor Company's adoption of green initiatives to reduce CO2.
5: Meaning: Working towards a bigger goal.
Help your employees see the big picture. Or as famed French aviator
and author, Antoine de Sainte-Exupery said, "If you want to build a ship, don't drum up people to collect wood and don't assign them tasks and work, but rather teach them to long for the endless immensity of the sea." Successful companies can articulate their vision succinctly making it easy to rally their teams. To wit, Kahn Academy seeks "To provide a free world-class education to anyone anywhere. Disney strives "To make people happy." And employees of Salesforce.com know they're working to achieve "The end of software." Jim Stroud sums up by encouraging companies to raise the bar and set high performance expectations. Giving employees lofty (yet attainable) goals will keep them engaged. Then safeguard your culture by stressing the five elements of a great corporate culture: Growth, Happiness, Abundance, Signficance and Meaning. This is the surest way to recruit and retain the talent successful companies need. ——————————————————————————————————————————– To download Jim Stroud's slides on "
How to Use Company Culture to Attract Passive Candidates
", click here or view the presentation below.