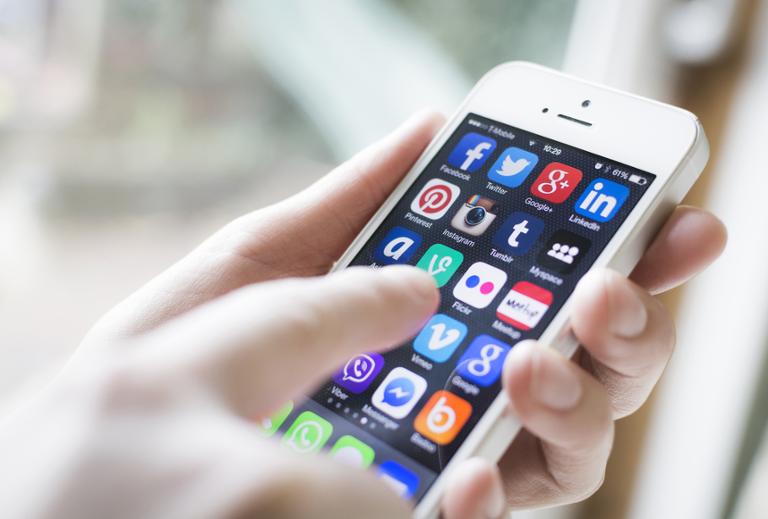 Our latest and final edition in our 2014 Social Recruiting Pro Tips Series features insights from author and sourcing expert Amybeth Quinn (@researchgoddess). Amybeth shares her thoughts on how to efficiently engage tech pros through Twitter. Stay tuned in 2015 as we continue to deliver expert advice and actionable tips from industry experts on social sourcing, assessments and engagements.
Twitter is teeming with the tech pros you're trying to source for key hires. So naturally you'll want to leverage this dynamic social network. But what's the best approach for engagement? Amybeth Quinn, Talent Acquisition Partner at Hewlett-Packard uses the following 5-step workflow to unlock the power of Twitter. 1. Post Opportunities and Project Examples Start with your job posting. Incorporate #hashtags in your post to focus on certain groups or individuals. Look at your job description for relevant skills to use in your #hashtag (i.e., #Pig, #Hadoop, #MongoDB).
Amybeth recommends utilizing the #Dice141 tool to reach beyond Twitter's 140-character limit with more information including location, salary information, skills keywords, and an abbreviated job description. Be sure to use trackable links in your job post from sources like Bitly or the Hootsuite social media dashboard to track your click traffic and tell you where it's coming from. However, your Twitter steam should not look like a replica of your job opportunities page. Plan to pepper in illustrative examples of how tech pros added to the projects that your company has publicly talked about. Take pictures of your tech pros working on projects and publish them in the same way movie studios publish behind-the-scenes looks after a movie has been released. 2. Utilize Search Activities for Tech Pros After you've put your job postings and projects in context for tech pros, it's time to utilize search activities. Amybeth breaks down search into two categories: candidate aggregation and conversation search. She suggests candidate aggregation should be the starting point for your search. Dice's Open Web platform pulls together a deeper dive into multiple social networks with profiles that match your position requirements. Open Web enables you to discover the tech pros' skills, passions and interests, providing a level of knowledge that is helpful should you attempt to connect with them. When you find a promising candidate, you can export his/her profile and decide how you want to connect. Opt for a combo approach like following him/her on Twitter and inviting them to join your Linkedin network. Then send a follow-up email a few days later introducing yourself.
Conversation search involves identifying the specific conversation topics that are trending at any given time among tech pros. Do this via a Twitter search by typing in hashtags that resonate with the type of candidates you're looking for (such as #Cloud, #Hadoop, #BigData, etc.) and look for the conversations and topics that are trending among these groups. When you're ready, join the conversation! 3. Follow Events, Conferences and Skills A great way to leverage Twitter in your sourcing efforts is to follow event, conference and skills hashtags as a means to find candidates and influencers of candidates that you can incorporate into a Twitter list. Events and conferences will expose you to education about tech skills you may be sourcing and introduce you to individuals you may not be connected to. An event #hashtag (such as #CloudExpo, for instance) will help you find prospects who are tweeting live from the event, industry leaders who may be speaking at the event, bloggers who are writing about featured technologies and even the companies who are adopting these skills and might have employees that you should try to connect with. Better yet, if you're attending the event yourself, these hastags can help you reach prospects and arrange to meet them at the event and begin forging a relationship. 4. Understand the Connections
Take that extra step that separates some recruiters from the rest. Find top prospects through Twitter by considering the tweeps (people on Twitter) that two Twitter accounts have in common. This "overlap" can help you understand and leverage the true influencers of your ideal candidate. For instance, if you followed two experts in the field of Big Data, chances are, the tweeps who follow both of them (or overlap) may well be very good prospects for you. Amybeth recommends using a site called Twiangulate to search for the overlapping Twitter users between two profiles. Then when you find them, use Open Web to track their activity on other social sites and discover what makes them really tick. By taking this extra step, you'll get to know a candidate in a way that separates you from the pack. Once you've done this, you're ready to engage. 5. Engage Tech Pros on Twitter
There are three steps to Twitter engagement: following prospects you've identified, communicating with them directly using direct messaging and determining their interest in your company's opportunities. In general, Amybeth prefers to follow first, then reach out with a direct message. However, she acknowledges that there's no hard fast rule to follow in effective engagement. For instance if you're both participating in a hash chat, a direct message might work best followed up by a Twitter follow since you're already engaged in the same conversation. But if you're just running searches and come across a potential prospect, it's best to begin with a follow and then communicate later. Sourcing experts attempting to find prospects with today's most in-demand tech skills are increasingly turning to the Twitosphere. Not only are there millions of tech prospects using this social platform, but its conversational nature makes it the perfect ice-breaker. Following a few basic steps will ensure that your engagement efforts are welcome and Pay off with great hires even in the most competitive job market.