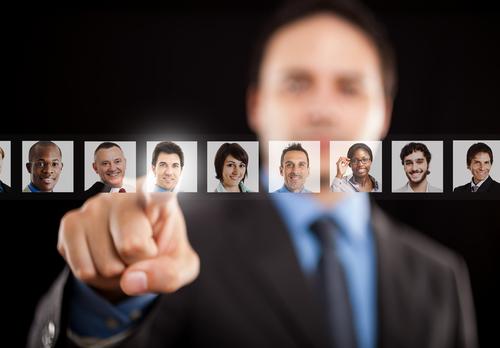 As cloud and mobile projects thrive and a growing number of companies lean on tech consultants to help manage their expanding technology needs, the law of supply and demand continues to exert upward pressure on these contractors' earnings and hours worked. Our latest analysis of U.S. Bureau of Labor Statistics' data pegged the average hourly salary for tech consultants at an all-time high, hitting $42.17 in February. The same goes for these tech pros' hours worked, which increased to 38.8 hours per week, also an all-time high.
Every day we hear from more companies who are turning to consulting companies and independent consultants to help harness the opportunities available in the new tech age through analytics and data, infrastructure flexibility and making internal and external applications easy to use. (
Click to Tweet the data
) At a time when consultants are in tremendous demand, two questions loom as mission critical for the HR leaders going through work force planning exercises:
How to pinpoint the best and brightest of what's sure to be a growing pool of technology-talent-for-hire?
What to pay these valuable professionals?
Make Transparency a Two-Way Street
The answer to both questions revolves around communication – the willingness of both the employer and consultant to make clear their expectations, needs, available resources and timelines. HR leaders should allow consultants to engage in extended question and answer periods with recruiters and project leads. Active-listening is as critical to attracting top consultants as is saying the right things. The hunt for the right fit in terms of skills and culture requires recruiters to peer more deeply into consultants' resumes and personalities. Finding a contractor who can teach in-house employees is a must, as projects live on after the consultancy has ended. A consultant capable of taking the initiative, keeping a positive attitude in the face of inevitable course-corrections, and being a team player are also vital traits. So is finding a consultant hire who has experience leading projects outside the technology department, as technology becomes less a siloed set of cubicles and needs and more a company mindset geared toward driving the business. A final important factor: Building a good relationship with the consultant, to keep talent well-suited to your organization available to evolve current projects and work on new initiatives.
Put a "Value Premium" Into Your Compensation Benchmarks
As for how to structure compensation, investing in a quality tech consultant is a process not unlike deciding what college to go to – you have to decide what skills you're willing to pay for and exactly what you want out of the partnership. Mike Durney, our president at CEO at Dice Holdings, compared the compensation environment between the overall labor market and the tech market. "Wages may have fallen for the U.S. overall, but tech professionals are reaping the reward of long hours, hard work and the value they provide to America's businesses." Durney's v-word – "value" – is a key context to consider in the run up to hiring a consultant or engaging a consultancy. As recently as 2006, salaries for tech consultants hovered around $36-37 dollars an hours. Today, that $42.17 hourly benchmark is simply an average, meaning that many consultants routinely ask for and draw pay far above that figure. An internal inventory of the pay rates of all your organization's tech consultants can give you a sense of what the market dictates across different types of projects and skill sets. Use this data to determine when you will need to set expectations with hiring managers that budgets should be set above the $42.17 hourly average. When hiring managers understand that consultants are not one-size-fits all, you'll be in a better position to execute on a strategy to attract the best consultants for your company's technology projects. For more benchmarks on compensation, download our free
2014 Salary Survey
.