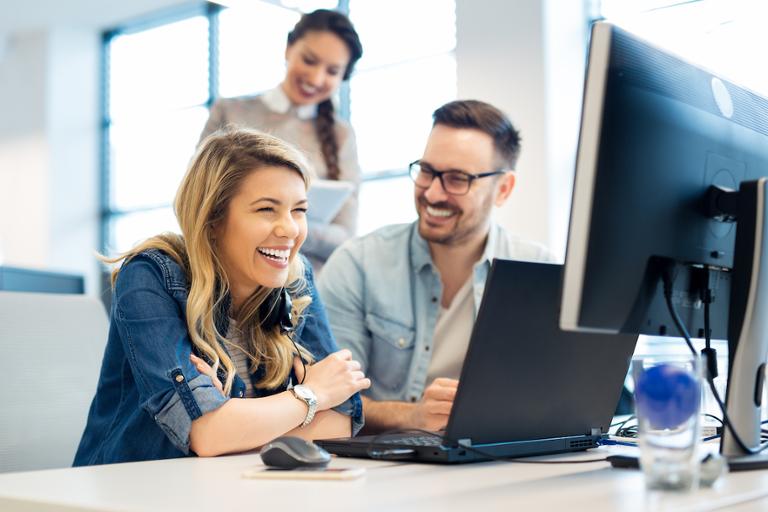 Getting the most out of a Virtual Career Event means understanding both your experience as a booth owner/representative and the candidate's experience. Use the following features to set yourself up for success in preparing for your next Virtual Career Event on the Brazen platform.
Chats
As a booth owner/representative, you can schedule chats ahead of time. Once registered, you will have access to profiles and resumes of all the candidates that have completed their registration. Do not leave it up to chance that the candidates you are most interested in will stop by your booth. Utilize the "Scheduled Chats" feature on Brazen to pre-screen or even schedule your first interview with top candidates.
As a candidate, the lead up time before the event can be the most exciting, especially if a candidate has been waiting for their chance to speak with a hiring manager at your company specifically. Receiving a scheduled chat builds confidence, excitement and engagement. Candidates can also connect with you in booth queue chats so keep an eye on those as these are candidates literally raising their hands to chat with you about working for your organization.
Next Steps
It comes as no surprise that your goals for virtual career events can be primarily found within the Next Steps section. As a booth owner/representative, you can utilize the 'Rep Hand Off' option and categorize candidates by the "Next Steps" drop down provided during the event. If you connect with a candidate and discover that they are a better fit for your colleague's role, you can redirect the candidate to the ideal hiring manager with a hand-off note.
Sign Ups
Some candidates may complete their registration at the last minute. Remember that you can still schedule chats with candidates during a live event. To keep traffic flowing, continue filtering through registrants and inviting top contenders to chat throughout the allotted time.
Candidates may be in and out depending on their schedule. To accommodate all candidates, be sure you or someone on your team remains active and engaged for the full session!
If you do have a lull during the event, utilize the "Sign Ups" tab in the "You Schedule" card. You can invite sign ups to register and enter your booth. Take our outreach one step further by finding those candidates on LinkedIn and sending them a message to invite them to the event.
Click here to view our full calendar and get registered for your next event!