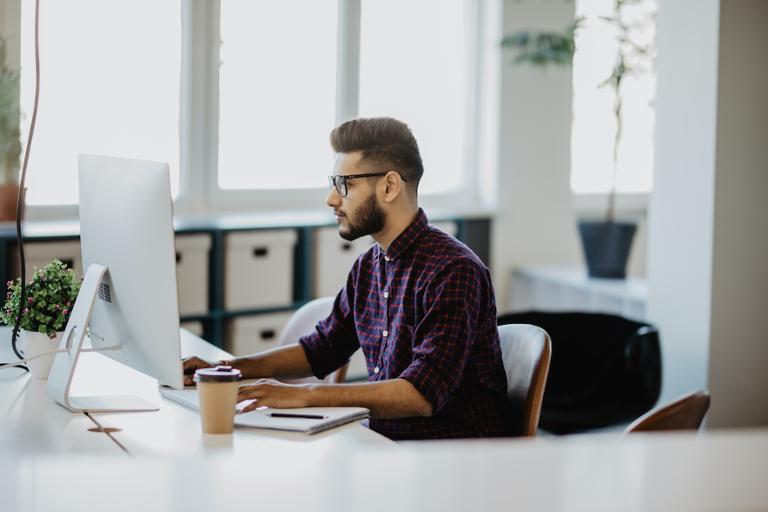 With tech unemployment lower than the national unemployment rate and demand for tech talent outpacing supply, optimizing every aspect of your recruiting strategy is critical. This includes optimizing candidate experience. Providing a positive experience for tech candidates, through status updates and even in cases of rejection, is not only common courtesy but can support pipeline growth.
Why Candidate Experience is Important
Technologists talk to each other about their experiences. If they have a good experience with a potential employer (even if it does not result in a hire), they're likely to share their experience with fellow tech professionals looking for new roles. The same is true in opposite cases – dismissive rejections and radio silence can negatively impact your employer brand.
In addition to supporting your employer brand, providing a positive candidate experience with status updates and acknowledged rejections can increase your candidate pipeline. Candidates who weren't a good fit for one position might be a great fit for another position down the line (or another client if you're a staffing recruiter).
Keeping Tech Candidates Updated: How to do it
Status updates go a long way in letting candidates know they are valued and still being considered. Even general communication about the hiring process for the role is better than radio silence after they receive email confirmation of their application being submitted. 
Consider applicant status tracking to stay on top of communicating status updates to candidates throughout the process. Status updates can be as general as "applications are being reviewed," "we're still conducting interviews" and the all-important "this position has been filled" while always including a note of appreciation for their interest in the role and employment with your organization.
Tech Candidate Rejection: How to do it
Letting candidates know they will not be moving to the next round in the hiring process or that they have not been selected for the job is not easy and unless they are a finalist, many times this information isn't shared with them. Uncertainty and lack of closure can leave candidates with a questionable or negative perception of your employer brand. Here are a few things to consider when preparing to let a candidate know they have not been selected:
Consider the medium. There's no doubt finalists deserve a phone call (be sure to ask if it's a good time to provide them with an update before diving in) and those who do not pass screening should receive a personalized email at the very least. Situations between will vary based on your organization's practices but candidates who interviewed (at any level) should not receive an automated email.

Think about sharing constructive feedback. Offering constructive feedback can show the candidate they were truly considered and provide them with takeaways from the experience. If you feel comfortable sharing constructive feedback, be prepared with a couple of brief points that you'll frame in a helpful way. This is especially great for candidates you want to keep in your pipeline for future opportunities. Offering feedback is another way to cultivate the relationship for smooth re-engagement.

Prepare for pushback. The fear of getting pushback from the candidate can sway recruiters to hide behind emails when the candidate deserves a phone call. To combat this fear, have canned phrases ready to keep the conversation on track and flow in a positive and productive way.

Offer alternative next steps. If there is another person or open role in the organization that would be a better fir for the candidate, offer to connect them. Connecting with candidates on LinkedIn, even those who aren't hired, can also show that you recognize their value and will keep them in mind for other opportunities.
At the heart of providing a positive candidate experience throughout the hiring process is personalized communication and empathy. By meeting the candidate where they are, providing regular updates and closing the loop when appropriate, you're contributing to your brand's reputation as an employer and supporting your candidate pipeline. If you haven't already, consider setting up a process for communicating with the candidate that includes regular updates, including notification of rejection, so tech candidates continue to review your job postings for roles that interest them – and tell their friends!
Learn more about optimizing your organization's candidate experience in this episode of Dice's Tech Connects podcast which features an interview with Kristina Collier, author of "The Robot Proof Recruiter."