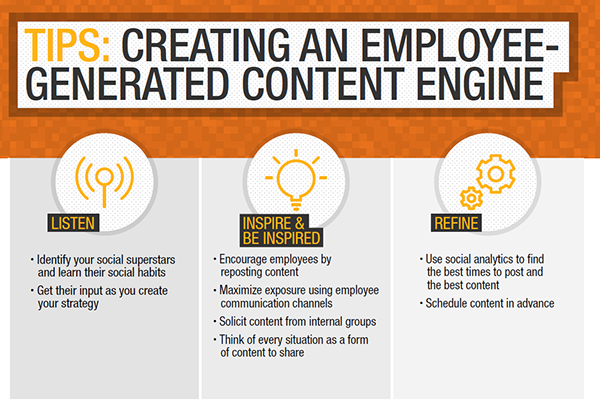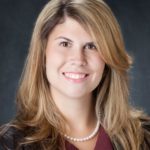 Content is king.
That rule certainly applies for every form of communication and marketing, including social media. During the recent Social Recruiting Pro Tips Webinar, "How To Engage Millennials Through Social Recruiting,"
Ashley Cheretes
, Recruitment Marketing Manager at ADP (
@ashleycheretes
), offered some tips for creating your own employee-generated content engine. Her steps included:
Listen
Millennials literally grew up with social media. Many of them find it an indispensable way to communicate. Tap into that expertise. Find your organization's social media superstars and learn from their habits. Run your ideas by them and get their input as you create your strategy.
Inspire and Be Inspired
Embrace the collaborative, conversational nature of social media. Retweeting and reposting things from your social media stars on your company account encourages their participation in your content generation engine. "Encouragement goes a long way," Ashley said. "If you retweet and you repost content on your career channels after other people post them, the results will be fabulous, I can assure you." Soon your social media-savvy employees will be proactively suggesting content, or you'll be adept at picking up on content that they communicate on their own social media channels. Ashley also suggested using services like
AllTop.com
that scour the internet for information related to your interests to create a library of content you can fall back on.
Refine
Use social analytics to zero in on the best time to post and the best content to post. When and what you post depends on the kind of candidate you're looking for. Facebook, Twitter and others provide native analytics so you can see when your target audiences are most active.
Hootsuite
is a tool that can deliver advanced analytics for all of your social media accounts. Ashley said the big three keys to getting an employee-generated content engine going are:
Get the right ambassadors at the helm — you and your rock star social media users.
Create great recognition and great content creation.
Use the right measuring tools to evaluate your efforts.
"In my opinion, it's all fail-proof from there," Ashley said.
Watch the Webinar
You may watch the full on-demand webinar,
"How To Engage Millennials through Social Recruiting,"
on YouTube to get more ideas on connecting with this Millennial generation.
View the Slide Deck