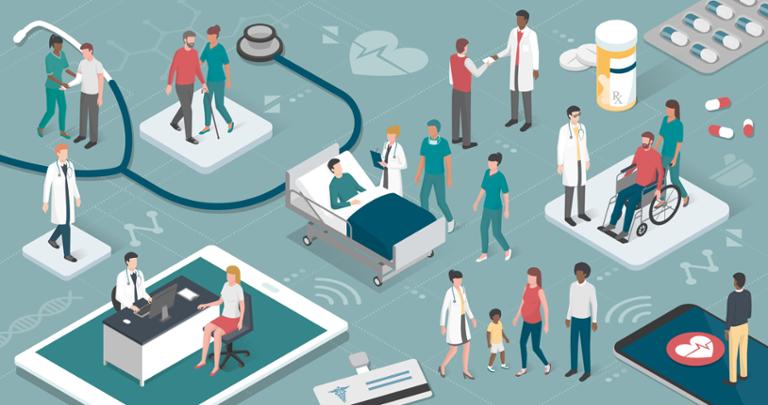 Depending on the company, employee benefits can comprise as much as 30 percent (if not more) of total compensation. With healthcare costs on the rise, along with the amount of money needed for a comfortable retirement, employees simply can't afford to overlook this crucial component when switching jobs or negotiating a raise—which means that employers can't overlook it, either. With all that in mind, here are the top trends that will shape employee benefits packages in 2019.
Employees' Share of Health Costs Rises Again
The aggregate cost of medical procedures has risen 6 percent nationally, and as much as 12 percent in high-cost states such as California. As a result, many employers are trying to shift additional healthcare and insurance costs onto employees, explained Christine Petrocelli, founder and CEO of Progressive Benefit Group. But some companies are trying to save employees money while ensuring their workforce stays healthy. For example, some offer robust wellness programs that knock a percentage off employees' health premiums if they submit to an annual physical exam or wear a health tracker of some sort (such as an
Apple Watch
or Fitbit). Some progressive companies are allocating up to two percent of their annual benefit-spend toward wellness programs that offer premium discounts or incentive payments to health savings accounts (HSAs). In exchange, employees might have to do anything from submit to biometric screenings to joining a walking program or health coaching. Employers are also extending alternative coverage designed to offset the rising cost of health insurance; nearly 81 percent of employers now offer high-deductible health insurance plans, which have lower premiums but sky-high deductibles. In addition, some 96 percent of large employers will offer telemedicine next year, which lets busy employees consult with health providers 24/7 via text, video and phone calls for free (or at least a lower copay than in-person doctor visits). "Be sure to dig into the formulary details, deductibles and co-pays when weighing an offer, especially if you have
obtained an exception
, because failing to do so could potentially cost you thousands of dollars," is how Petrocelli advises employees and job candidates.
Benefits Programs Go Beyond Health
Seeking to differentiate themselves in a crowded marketplace, some tech firms are offering everything from genetic testing to
fertility treatments
. By covering IVF and similar procedures, companies position themselves as "family friendly." Given how tech pros value work-life balance more than ever, that can prove a crucial means of employee retention. That's in addition to programs such as financial counseling. "More employers are also investing in total well-being programs that address areas such as financial and emotional well-being, stress reduction and mental health," Petrocelli added.
Hyper Personalization
Employers are increasingly moving toward consumer-directed benefits (CDBs). CDBs fit today's multi-generational workforce by giving employees the ability to tailor a benefit plan to meet their specific needs, lifestyle and budget. For example, an increasing number of employers are adding student-loan repayment assistance and financial counseling as a way to help recent grads tackle climbing student debt. Companies are also beefing up their voluntary benefit options in the coming year. Employees may be able to purchase discounted pet insurance, legal services, financial counseling, or identify theft and accident coverage. Finally, many tech companies are offering
backup or emergency childcare
(or elder care) to meet the needs of a diverse workforce. "The idea behind CDBs is to give employees a choice, more control over their benefit dollars, and more decision making tools," Petrocelli said.
Unlimited PTO is Being Phased Out
Having unlimited vacation may sound like a fabulous perk, but
reality hasn't matched the hype
. Early adopters have found that tech pros are actually taking less time off due to heavy workloads and peer pressure (a practice known as vacation shaming). And without accruals, employers don't have to pay out unused vacation time to departing employees, depriving them of a nice payout. The latest trend is that companies are replacing unlimited PTO with increased time off for specific reasons such bereavement, maternity and paternity leave, adoption or illness. "Be sure to ask about the approval process and what you can expect from your team to see if a prospective employer's unlimited vacation policy sounds better than it actually is," Hansen warns candidates. Employers or hiring managers can use this suspicion about unlimited vacation to their advantage, if they offer generous amounts of PTO and/or schedule flexibility of some sort.