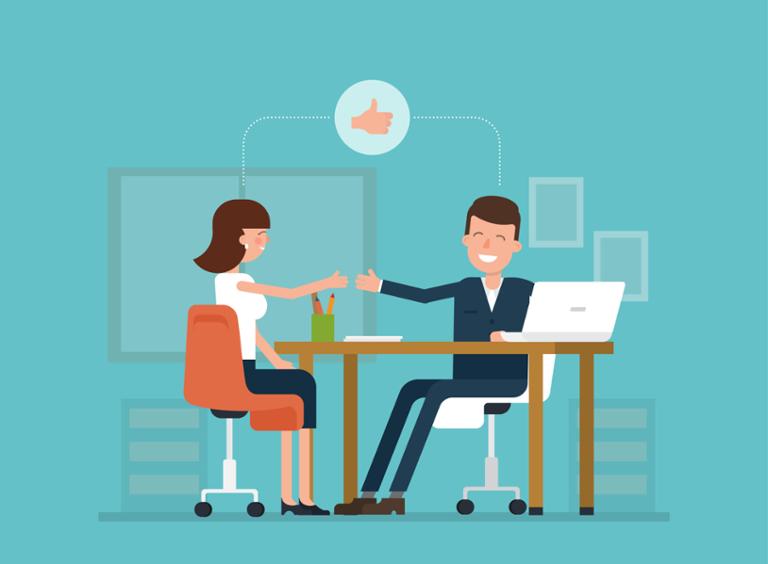 Dice was honored and excited to once again be a platinum sponsor of Talent42, the only conference that brings together tech recruiters and leading software engineers. The conference took place June 5 and 6 in Seattle, Washington and blended thought leadership and hands-on training in topics such as talent advising, sourcing and engagement, diversity and inclusion, and recruiting automation and productivity. Because the event was all about finding real solutions to real tech recruiting problems, we're reporting back on key learnings from one of our Dice-sponsored sessions about the challenges of recruiting in-demand tech talent:
Problem Solving Live: How to Engage Top Technical Talent
. The lively Q&A was moderated by John Vlastelica, the Co-Founder and MC of Talent42, and brought together an expert panel of tech recruiting A-listers, including:
Mark Tortorici, Training Manager & Staffing Manager at Transform Talent Acquisition
Sara Fleischman, Unicorn Wrangler at eBay
Scott Ruthfield, Founder and CEO at Rooster Park Consulting
Jessica McKellar, Founder and CTO at Pilot
Kim Hoffman, Director of Talent Acquisition, Products and Technologies at Intuit
To kick off the session, John Vlastelica reminded the panel of an emerging trend: "Finding talent is a lot easier these days, whereas engagement has really been the focus for talent teams today." Throughout the issue-packed and wide-ranging discussions, several themes around engagement emerged that all tech recruiting professionals should keep in mind as they look to scale their teams with top-tier talent.
Be Authentic
From the talent communities you build, to the relationships you foster, to the corporate culture you're promoting, remember the power of authenticity.
Kim Hoffman
offered this key bit of advice about how Intuit remains authentic and personal in their outreach efforts, even at scale. "It's about building talent communities within our different segments of technologies and engaging with candidates over weeks, months and even years," she said. "They've already had experiences with us on campus, at meetups and with recruiters, so we already know a little bit about them and can use that information to more easily nurture the relationship." Kim went on to explain that the key for Intuit is to have their marketing staff drive those campaigns to develop each group of candidates. The reason, she explained, is that true marketers understand what each class of talent wants to hear about, and they have the skills to define specific messaging to meet those unique needs. "It's also figuring out what the story is that you have to tell, and trying to speak about it to a candidate in a way that sounds real, genuine and valuable,"
Scott Ruthfield
added. "We know we can't reach out to everyone with an intensely personalized message, but we can take the time to understand a little bit about where a candidate is coming from."
@marknexus says NEVER lead off outreach talking about your company, pitching a job, etc.. Approach prospects talking about what they've done, make it about them first b/c it truly is. #talent42

— Amybeth Quinn (@researchgoddess) June 5, 2018
For
Jessica McKellar
, effective candidate messaging really goes back to what makes her company unique and competitive against others. "The answer for Pilot is that we have an engineering culture that is extremely mature even though we're an early stage start up, and that combination is really interesting to experienced engineers." Getting at the actual nuts and bolts of building developer communities,
Sara Fleishman
weighed in on the advantages of attending OSCON with her engineers. "We went there a few years ago, built relationships and over the course of a few years, made some great hires," she said. "But it didn't happen overnight. It took time." Reinforcing the point that it's really about putting the time into relationships and communities, Sarah mentioned additional local communities that she's engaging with; i.e., the
Seattle Girl Geek Dinners
and
PyLadies
chapters, a mentorship group for women in the Python open-source community.
Finding/surrounding yourself with great engineering talent is all about the open source world they live in - all about team, network (which takes time)- invest in those mavens to get to others too - they're worth it @jessicamckellar Money Mission Team Technology? TEAM! #talent42

— Chris Havrilla (@havrilla) June 5, 2018
Mark Tortorici
offered up additional suggestions: "Look at a GitHub repository for a specific project, look at the real ones that exist on an Apache list server. Look at Meetup and you'll get a bunch more people than if you just look on LinkedIn."
Try Every Tool
Unfortunately, there are no shortcuts out there to find the perfect candidate. Certain tools will work well for some situations, but one size does not fit all. The panelists provided insights into the tools that work best for them. "At Intuit, we've been engaged with a data scientist working to automate all the top-of-funnel stuff coming in from our websites and other sources," said
Kim Hoffman
. "We're running experiments that use algorithms to hand-deliver top candidates to our recruiters, and we then use those insights to refine the algorithm further. So far, we've hired 16 people we might have otherwise missed, and in some cases, it's reduced our time-to-hire." The panel suggested another tool on the artificial intelligence (A.I.) front,
Terrain Advisors
, that uses signals of funding in the marketplace to identify companies that might be going out of business or getting acquired; these companies can then be targeted as a source of tech talent. Intuit is using that kind of technology currently to hire for data scientists, a hot commodity on the tech market right now.
Sara Fleishman
also likes the convenience of
Dice Open Web
. "Instead of me having to go to social sites like GitHub, Stack Overflow, Facebook and Twitter, I go to Open Web, do one search, and it puts everything in front of me." Responding to audience questions about the effectiveness of employee referrals as a recruiting tool, the panel stressed the importance of having a recruiting mindset come from the top down. "With clients that I consult for, the CEO is out there doing recruiting and has made it clear to hiring managers that they must be integral to the process,"
Mark Tortorici
said. "And because the hiring managers know that the VPs and CEOs think it's important, it gets the push and more attention than a standard employee referral program." The financial incentive part of the equation is important. According to
Scott Ruthfield
: "Smart tech people know that recruiting costs money and companies pay money for that service. So, if you're not paying money to your employees for the same services, in effect, you're saying to them 'I don't value your part of the effort in hiring top talent."
Embrace and Drive Diversity
On tough issues around the lack of diversity in tech, the female panelists shared strategies they use to increase diversity among their teams. At companies such as Intuit, diversity is front and center. "I'm really lucky," Kim Hoffman said. " My CTO is really passionate about women in tech. We have a woman on our board who monitors our diversity metrics, and we're also looking at measuring leaders on their diversity makeup. Because, at the end of day, nothing will change unless there is an impact on the bottom line." But what if your company isn't as forward-thinking as Intuit? Kim suggested there are still things you can do to rebalance the gender equation. One place to start? Try attending
Grace Hopper
, the world's largest gathering of women in tech. "It's actually pretty simple,"
Jessica McKellar
said. "Great people want to work on great diverse teams." Added
Sara Fleishman
: "Step zero is you need an environment that is welcoming to diverse backgrounds. If you don't have that, go back and fix it. You can't worry about the top of the funnel until you have that." Sara said that, if her hiring managers don't intuitively grasp the value of diversity, she first shows them the data. If she's already shown them the data, then she's learned that shame is an effective motivator. Finally, she said, "You find the CEO or the executive that will help you, and you scream until finally someone listens and follows through!"
"The key to hiring more women is to hire more women." @vlastelica #Talent42

— Erica Larson (@teaaddict13) June 5, 2018
The simple truth is that women hiring managers hire more women into leadership roles. John Vlastelica closed the session by highlighting the evolution of GoDaddy on the gender diversity front. "I can't think of a company that was more offensive to women based on their ads and previous leadership," he said. "But, they've executed a complete and impressive turnaround now. So, what does that change boil down to? GoDaddy's secret sauce was this: The key to hiring more women is hiring more women."