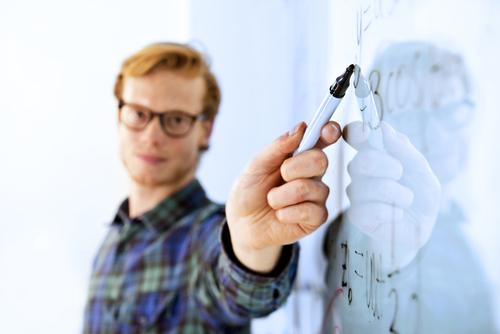 Because of social networks, it's a lot easier for hiring managers to source candidates, explains John Vlastelica (@vlastelica) of Recruiting Toolbox, who teaches companies how to both source and interview candidates. Given that smaller companies don't always have all the resources to do their preferred amount of sourcing, Vlastelica teaches hiring managers to leverage their networks to solicit referrals, optimize their presence online, and increase their discoverability. Techniques to increase discoverability "Complete profiles wherever candidates hang out online," says Vlastelica, who realizes that many managers do a poor job keeping their profiles up-to-date. It doesn't take that much effort and it can have a huge impact. Vlastelica suggests the following ways you can improve your social media profile:
Add keywords: Use the words people would use to find your job or jobs within your company.
Avoid cryptic titles: Even if the available job has one of those funky titles, rewrite it so it makes sense to someone who doesn't work at your company. Make it obvious, not quirky, and explain what the title means.
Use common department names: Similar to the above advice, use common names to describe your department and other departments within your company.
Include technologies: If you work with specific technologies, include their names and variations within your profile.
Day in the life: Add in your profile a description of what it's like to work at your company.
Extend an invitation: Make it very clear in your profile that you're open for a connection.
Interview candidates under pressure One of the most common mistakes hiring managers make is focusing on technical skills, says Vlastelica. People don't get fired because of lack of technical skills. They get fired because of lack of adaptability, humility, communication, and problem-solving skills. Hiring managers don't dig into that. If they do, they just ask the generic and easily manageable questions such as, "Tell me a time when you adapted?" Instead, see how a candidate would react under pressure, advises Vlastelica. Give them a technical question and tell them to go to the whiteboard and work it out. As they're working on it, start introducing constraints like you'd have in the real world and see how they respond and adapt in real time. If you still need answers to some technical questions, you can get them during that process. Interviewing for culture "fit" The problem with trying to determine if a candidate fits the corporate culture is determining what "fit" means. Before you start interviewing candidates on that criterion, stakeholders have to come to a consensus on what culture "fit" is. "Fit" often has to do with the way you make decisions at the company. Some companies are autocratic. Some are consensus-oriented. You need to know what type of company yours is and evaluate on that, advises Vlastelica. Another technique is to simply look at what the common denominator is of your most successful employees and look for candidates that "fit" that mold.