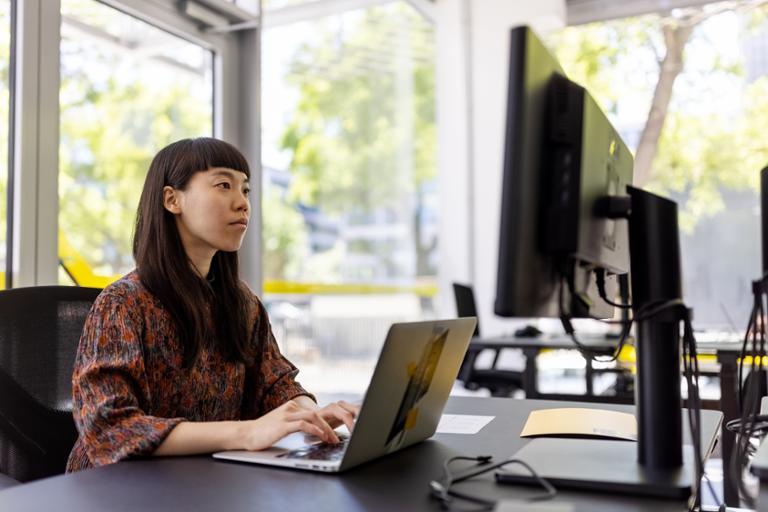 The candidate data you gain from virtual career events can be invaluable to your recruiting efforts. That's why Dice provides you with access to pre- and post-registration lists, resumes and connection reports for up to 6 months post event.
After the event, you'll receive a variety of resources and metrics, including a Post-Registration List, Booth Engagement/Connections Report, Representative Ratings Report and candidate resumes. To make sure you're getting the most from the post-event data available to you, follow the advice below.
Post Event Registration List
The Post Event Registration List will consist of candidates' names, emails and answers to registration questions. Filter the post-event registration list to identify candidates you want to reach out to and meaningful connections with.
Booth Engagement Report
The Booth Engagement Report contains a list of all candidates that entered your booth. The list can be sorted and filtered by candidates who got in line to chat at your booth, candidates who were able to chat with a representative from your booth, and candidates who were still in line to chat when the event ended. This is a great tool to use for warm candidates leads after an event. This report is great for identifying any candidates you didn't have time to chat with so you can send a quick message letting them know you'll be in touch about chatting soon or offering to answer any questions they may have about the organization or a specific open position.
Representative Ratings Report
The Representative Ratings Report contains a list of every candidate that each booth representative chatted with along with how long the chat lasted, whether it was video or audio, how each representative plans to forward with the candidate and the option to forward the chat. Use this report to optimize your pipeline for efficiency.
Candidate Resumes
All candidate resumes will be sent to the point of contact for each company post event. In the event recap email, you will receive a link and password to download resumes from every candidate registered for the event – even if they did not attend.
Be sure to leverage the data from your event within the six months following the event to connect with candidates (those who you had a chance to chat with and those you did not), build your candidate pipeline and ultimately fill your open positions.  
Check out our full calendar of upcoming virtual career events and start planning your next event!