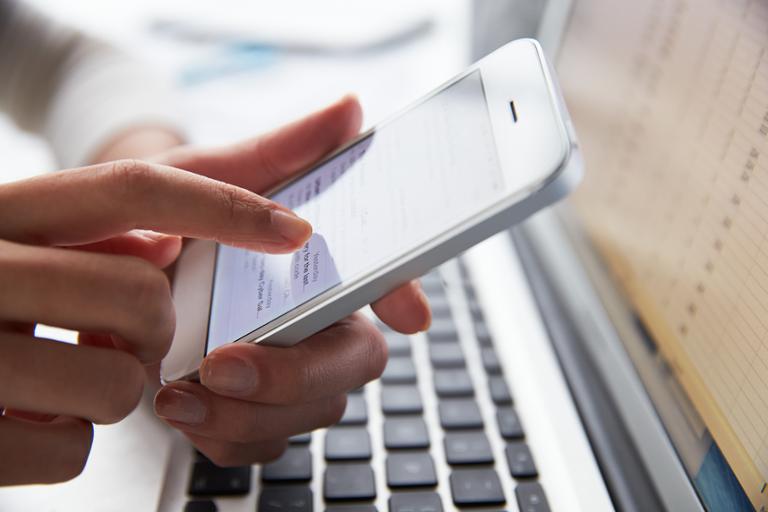 During our latest Social Recruiting Pro Tips Webinar, recruiting strategist Jessica Miller-Merrell (
@jmillermerrell
) of Xceptional HR illustrated the growing importance of mobile devices in engaging with tech pros:
"When I go to a restaurant or conference, I will leave my purse with my laptop at the desk, or at the table with my friends when going to the bar for cocktails with my girls … but I will take my mobile phone with me when I go to the restroom."
The numbers prove that Jessica isn't alone in taking her phone virtually everywhere:
Smartphone penetration has reached 75% in America (

ComScore

)
19% of job seekers use mobile devices to look for jobs (

SmartRecruiters

)
57% of job seekers would like to use mobile devices to look for jobs; they're currently waiting for technology to catch up (

SmartRecruiters

)
And yet:
59% of recruiters have not invested in mobile career sites (

Jobvite

)
There's a gap between how mobile friendly professionals are and how mobile friendly most recruiting efforts are. This gap offers you an opportunity to stand out from the crowd with tech professionals.
Jessica offers three steps to kick start enhancing your mobile capabilities:
Survey recent hires – While you already collect data on how candidates were referred to you, you probably don't survey new hires thoroughly on their job search. You should ask your new hires about they engaged with different channels (IE social sites and career sites like Dice) and different platforms (IE desktop and mobile devices) throughout their search.
Prioritize your mobile strategy within your broader recruiting strategy – Jessica reminds us that mobile is more than a mobile version of a career site. Everything from sourcing to employer branding can be made more mobile friendly. Create a roadmap for which efforts you'll align with your mobile efforts.
Start with a pilot program – Once you have your priorities set, take one priority and structure a pilot program that has a clear timetable for showing a lift in results. For example, your pilot may aim to increase mobile visits to your career site through an investment in content for your social media channels. Or you may seek to increase engagement rates with candidates by testing the best times for outreach; using a

sourcing app like Dice Recruiter

to find and engage candidates when you are away from your desk.
Your pilot program can take many shapes, including:
Making your career site mobile friendly – Absolutely a no- brainer. One of the best ways to argue for a mobile site is to get your boss to access your site on his or her phone, and then go to a mobile-optimized site. Night and day.
Optimizing emails for mobile devices – One way to increase response rates is to optimize your email communications for mobile devices. As you tweak your communications, realize that subject lines are truncated on mobile devices. In addition, your body copy needs to be short and broken up into small chunks. Test all of your email templates on mobile devices to see how they read and how peers would feel about responding to them.
Recruiting from a mobile device – As mentioned before, you don't have to be tethered to a desk to recruit. Your pilot program can focus on sourcing more efficiently through apps that allow you to connect with candidates from anywhere and at any time.
Remember:
start with a few things on a small scale to build your experience and generate results that help you grow the effort over time.
Watch our on-demand Webinar below, "Unleashed: Taking Advantage of Mobile Opportunities in Recruiting" to get more ideas on how to integrate mobile into your recruiting strategies.