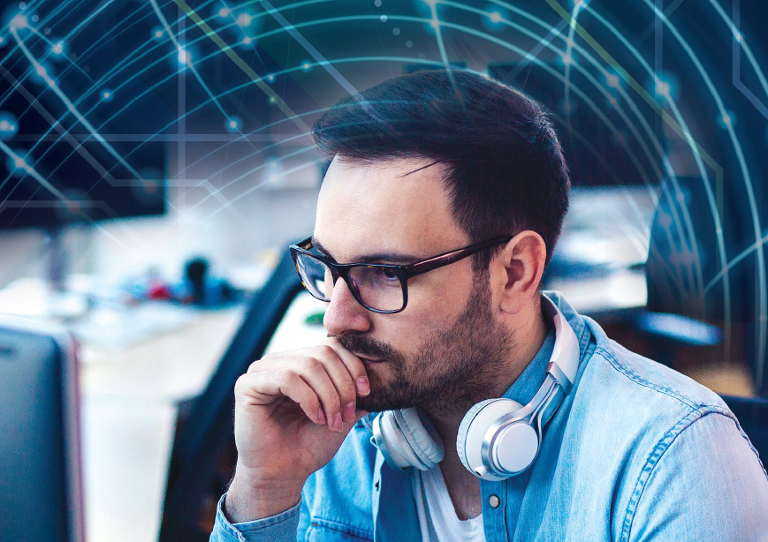 Technology recruiters spend the majority of their workweek sourcing talent—30 hours or more, in fact,
according to recent research from Dice
. In a market where applicants with specialized skills are scarce, we know it's imperative for recruiters like you to find tech talent fast. Any delay could mean missing out on the perfect candidate. At Dice, we understand the difficulty (and competitiveness) of tech recruiting, which is why we've designed a new version of our TalentSearch platform to help you become exponentially more efficient and effective at sourcing talent. Using proprietary machine learning technology, TalentSearch lets you source and engage skilled, relevant candidates in seconds from the largest pool of actionable tech professionals. "Dice has unique insight into the landscape for the broad tech talent community, and the new TalentSearch gives recruiters unparalleled access to the best technology candidates," said Art Zeile, President and CEO of DHI Group, Inc., the parent company of Dice. Check out this video for an overview of the platform's user interface and key features:
Simplified Search: No More Complex Boolean Strings
TalentSearch is sophisticated technology, made easy to use. A new proprietary natural language processor and recommendation engine, called IntelliSearch, removes the need for complex Boolean search strings. Just copy and paste your job description, ideal résumé, or even a list of skills and titles in order to surface matched candidates. It's the fastest and easiest way to search.
Expert Search Made Fast and Easy
TalentSearch also features advanced filters that help pinpoint the most ideal candidates, including skills, years of experience, work authorization, compensation, and more. Plus, the breakthrough synonym-matching algorithm connects employers with candidates they didn't know they were missing by automatically including adjacent skills and titles. Additional new features include a "similar candidates" button and improved auto-suggest by keyword, location, company and job title.
Tools to Increase Your Productivity
To help streamline your workflow, the new MyDice Home page puts all the recruiter's sourcing needs in a central place. You can view candidate alerts and matches, manage search agents, post jobs, view applicants, access training and more—all from one unified homepage.
A Search Platform Purpose-Built for Tech Recruiters
Dice received a lot of positive feedback from customers who were invited to try the beta version of the new TalentSearch platform. One recruiter said: "TalentSearch is really a next-level design. It's very easy to access all the information... I liked it so much." Another hiring pro told us: "It is a great improvement over current search—better results and presentation." And one recruiter said, simply: "IntelliSearch is the best thing ever."
See How TalentSearch Helps Make Sourcing Easier
Want to learn more about how the new TalentSearch platform from Dice can simplify the search process, streamline your workflow, and help you recruit skilled and relevant tech talent faster?
Check out TalentSearch today.