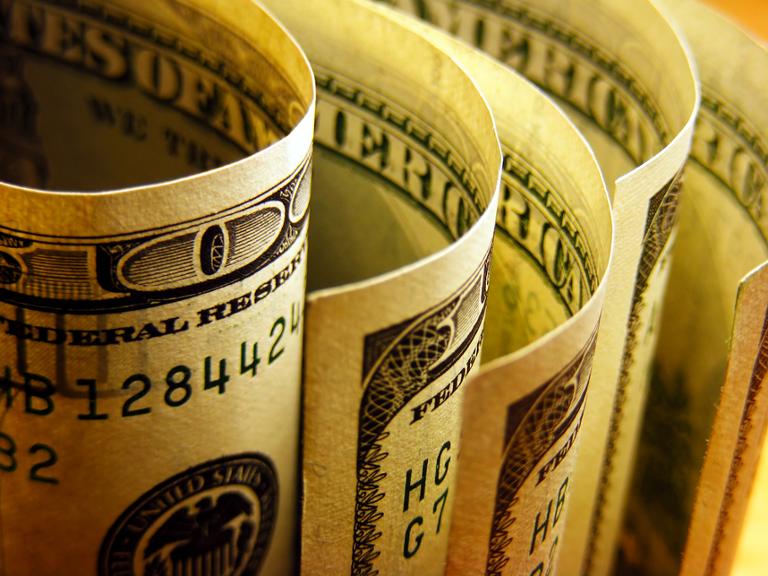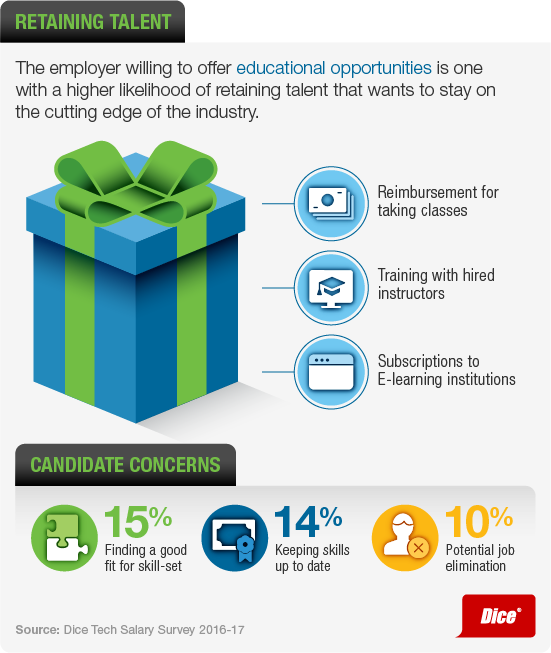 Over the past 12 months, many employers have seen salaries for technology professionals with specialized skills (most notably in database and networking technology) creep upwards. There's a straightforward explanation for that: the database and networking sectors are undergoing major disruption, requiring professionals with the right mix of skills and experience to wrangle large, often mission-critical systems. Among these disruptions: the general transition from on-premises to the cloud, as well as the proliferation of Internet of Things (IoT) technologies connecting millions of devices into sprawling networks.
As ranked by Dice's Salary Survey, the technology resulting in the highest pay for tech pros is SAP HANA, the high-performance analytical database application. Coming in second is MapReduce, a model and implementation for processing Big Data sets. At third is Cloud Foundry, a Platform-as-a-Service (PaaS) for application development. HBase (an open-source distributed database) and Omnigraffle (a digital illustration app) round out the top five. Cassandra (a distributed database management system), Apache Kafka (a stream-processing platform), SOA (Service Oriented Architecture), Ansible (an open-source automation engine), and Jetty (a web server) rounded out the top ten. While HANA first appeared on this list in 2015, Cloud Foundry, Apache Kafka and Ansible are making debut appearances this year. Networking and database technologies such as Compellent, Drupal, JCL, FCoE, Nimble, Hbase, Pure Storage, and TI or T3, along with the Camtasia video-editing suite and the Open VMS operating system, all supported skills that saw the biggest salary increases over 2015. Employers also recognize the need to keep highly specialized talent onboard through regular salary bumps; some 61 percent of tech pros reported their pay increasing from a year ago, while only 9 percent said they suffered a decrease. Moreover, employers are hitting a "sweet spot" when it comes to salaries, with 54 percent of surveyed tech pros saying they were satisfied with their compensation (up 1 point from 2015).
This Year's Big Perk: Education
Whatever the economic conditions of the moment, employers know that the battle for specialized talent is always a fierce one. If you run a smaller firm in a tech hub such as New York City or San Francisco, your job isn't just about securing the best talent; it's also about making sure your existing employees aren't enticed away by a sweeter offer at a larger firm. Even big companies aren't immune from attrition; when a particular tech category explodes in popularity and funding, such as self-driving cars, rival firms will literally spare no expense in order to land the best of what is sometimes a very small pool of tech pros with the right knowledge. When it comes to those pros in particularly "hot" segments such as machine learning, artificial intelligence, and mobile experiences, effective hiring and retaining is about the right combination of salary and perks. The term "perks" can encompass many things: flexible hours, a perpetual stock of good food in the office kitchen, remote-work options, and so on. But in the Salary Survey, some 15 percent of tech pros said they were concerned about keeping their skills up to date; another 15 percent worried over finding an appropriate position for their skill-set; and 10 percent voiced fears of potential job elimination. In other words, the employer willing to offer educational opportunities is one with a higher likelihood of retaining talent that wants to stay on the cutting edge of the industry. "Educational opportunities" can take many forms. Some companies are willing to give employees cash to take classes; others bring the learning in-house, either by hiring instructors or purchasing courses from e-learning institutions. (For those interested in online instruction, Dice.com offers a
Skills Center
with related courses by Udemy.) For employers, educating employees is a win-win situation. Those professionals are not only happier, but can use their skills to advance the company's overall strategy. During job interviews and onboarding, candidates will likely respond positively to a narrative that positions the company as a source of continual self-improvement.