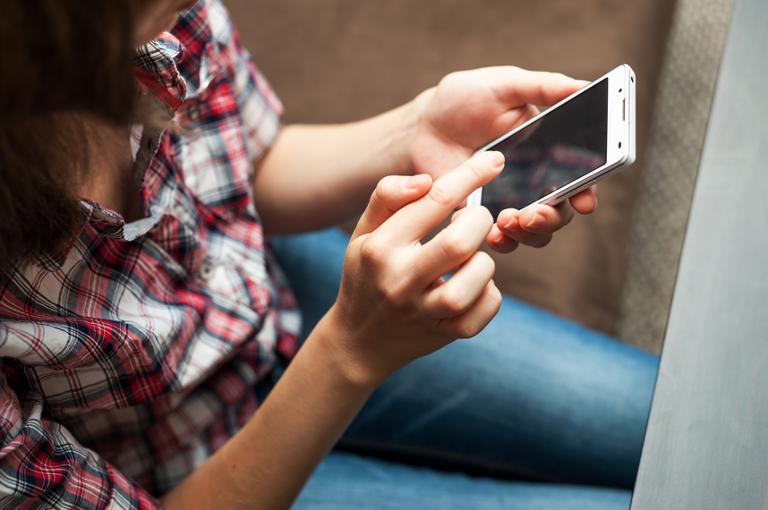 Six ways it's improving the way we recruit, onboard, brand and work. Recruiting has been the black box of HR for years. The craft is often poorly understood by candidates and HR leaders, hobbled by compliance requirements and policies, and is now at the mercy of social media.
We've had a poor economy with few candidates willing to move, too many unemployed, Millennials battling for jobs, Boomers reluctant to leave, and cautious companies sitting on cash rather than hiring. It's been a challenging five or six years in the world of work, and arguably the emergence of new technologies has made it more difficult and yet even more exciting. How can this be? As innovation has flourished, especially in HR technology, we've seen the emergence of powerful big data, analytics, and social and web-enabled technologies which are opening up new possibilities for recruiters and the candidates and companies they serve. But the implementation of new technology has been uneven, and poor execution, particularly in candidate-facing web-based systems, has made both recruiters and employers leery of new technology. And candidates? Ask one how he or she feels after spending an hour trying to apply for a job through a poorly-designed website. But things are changing fast, and I will go out on a Mary Meeker limb and say in the next five years we will see it all come together. Pervasive technology is giving businesses, recruiters and job candidates better tools – specifically, tools that aggregate actionable candidate, brand and job information across multiple social channels.
Not only are investments in employer brand finally paying off, but investments in technology are beginning to bear fruit. Improvements in HR tech are making it possible for HR executives and recruiters to work together more effectively, with the result that employers and candidates are finding each other more easily. How is technology the engine for all this change? Here are a few thoughts: 1. Technology is finally improving the candidate experience. It's really true. As the newly appointed Committee Chairperson for the Awareness and Branding team of The Candidate Experience Board (the organization which issues the CandE Awards), they evaluated a number of tech hiring sites. Last year's CandE winners – which include CDW, Intel, and Sapient - exemplify good candidate experience. While candidates have been turned off by poorly-thought-out employer career sites, these companies are leveraging new technology to revamp the clunky, hostile talent sinks of yesterday. They've added technologies that make it easier for recruiters to interact with candidates throughout the application process, increasing engagement with the employer (and the recruiter, who now looks like a demi-god).
2. Big data is giving businesses and recruiters access to small data. I'm going out on another limb to say big data is a blunt tool. Of course, a lot of firms would have you believe it's the best thing ever, but it's useless without the proper analytics tools or hordes of data scientists at your beck and call. Have you tried to recruit one of them lately? What use is a ton of data about 300 Boston area candidates if you can't see what they've done? What we really need is the right data – what some call 'small data' – in fact what the 300 have really done. Companies and recruiters are finally getting smarter about finding the small data, or the right data, with analytics tools that help them mine insights about candidates and actively tune their approach to recruiting. 3. Social sentiment tools are emerging, which predict employee engagement. Technology platforms that map the pathways of human interactions are coming to market – think Activate Networks – which arm companies, HR pros and recruiters with information about who's influencing your workforce, who in the organization has the most impact on behavior, and how – and when – to step into the back-channel conversations going on in the communities your company has a stake in. I've seen this up close and it's amazing. And it's just beginning.
4. Web-driven insights are propelling candidate sourcing. Interest in job boards has waxed and waned. Some are effective, some are not. The job boards which understand the importance of community (Dice) have retained credibility with candidates. Now recruiters have more than community to guide them to the right candidates – they have tools that aggregate candidate information across multiple social sites to provide a whole-person picture, from interests and skills right down to hard-to-find information like an active email address. See how Dice's Open Web has reinvented one practitioner's technology recruiting strategy here. 5. Personal and employer branding are finally paying off. Candidates have invested in personal branding (Hey I'm a cool social expert), hoping to draw the attention of employers. Similarly, employers have invested in creating strong brands (Hey you really want to work here) designed to attract candidates, retain employees and build visibility with customers and other stakeholders. I am a huge fan of personal branding as long as it's done from the heart, so it was hard to see how long this took to pay off. It looked for a long time like it was money, time and energy wasted, but we've finally turned the investment corner. The effort isn't in vain. Improved HR technology (see #1) is making it easier for employers to improve candidate experience, brand promise can finally be linked to a credible and cohesive story that will make it easier for recruiters to tell the brand's story to candidates in a meaningful and relatable way. 6. Pervasive technology – social, mobile, analytics, and cloud-based platforms - is changing the world of work for businesses, recruiters and candidates. If you are recruiting cloud experts, you'd better know the difference between private, hybrid and public. If you're recruiting for mobile, know the difference between Android and Tizen – and it's real. Analytics? Be up on Hadoop. Don't be laughed at as I was the first time I tried to bluff through a discussion of MapR. Recruiters must learn continually to stay relevant in the applicant-to-employer mix. You need to speak tech like a digital native to retain credibility as pervasive technology changes the playing field, empowering brands and candidates. Pervasive technology is changing more than the world of work, of course. It's changing how we live. We may long for times past, but the inexorable pace of change, and the increasing technical sophistication of candidates - Millennials especially – will leave you branded Luddites unless you, too, push forward and accept the impact of pervasive technology. Recruiters, don't be caught flat-footed without tech skills and vocabulary. Employers, take advantage of advances in HR technology, as you would take advantage of new technology in other aspects of your business. And candidates, use your powerful social voices to speak up and let employers and recruiters know what you want and need from the world of work. Adapt, and win. The alternative isn't an option.