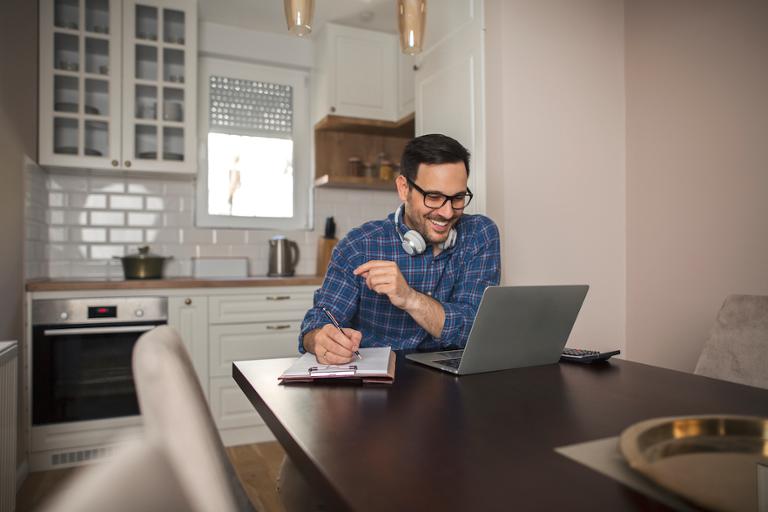 Virtual career events play a crucial role in helping recruiters and hiring managers connect with candidates in real-time. While traditional job fairs can be expensive and time-consuming, virtual events allow you to interact with a broad range of relevant candidates interested in working for your organization without the expense and time required for traveling to in-person events.
Below are five key ways virtual career events can boost your tech hiring strategy.
1. Build Your Candidate Pipeline
With 1:1 networking through text, voice and video, virtual career events enable you to connect with highly engaged candidates that are actively seeking their next opportunity. Over the last year, Dice had an average of 500 chats between recruiters and candidates per event. And that's just the beginning - your conversations can continue even after the event is over. With Dice career events, you'll have access to candidate resumes before, during and after the event so you can fill your current roles and build your pipeline for future openings.
2. Get Targeted Marketing Support
Virtual career events can be much more targeted than traditional fairs, and at no additional effort from you. For each Dice event, we create a comprehensive marketing campaign that drives candidate attendance through social media marketing, email campaigns, online registration and more. On average, 70% of candidates move to the next stage of the hiring process after attending a Dice virtual career event. By letting Dice target candidates with specific skill sets, job titles and location preferences for your open positions, you can show up to the event knowing relevant candidates will be ready and eager to speak with you.
3. Increase Brand Awareness
Showcase your unique employer brand and set your organization apart from the rest with a customizable virtual booth. When you purchase an event with Dice, you'll work with a dedicated events manager who will help you set up your booth and ensure you're getting the most from the event. You'll have the ability to personalize your booth by adding your company's logo, colors and description, along with positions you're hiring for. You can also embed images and videos and link to your company's website to show candidates why your company is a great place to work.
4. Save Money and Time
Virtual events are often more cost-effective than traditional fairs because they don't require expensive venue rentals, travel costs and in-person event management. You will also reduce your cost per hire by meeting remotely with multiple candidates at the same time. Dice handles all event planning logistics, so you can focus on connecting with and hiring technologists.
5. Measure Return and Optimize for Success
The virtual platform allows you to collect valuable post-event analytics including attendance, engagement, candidate demographics and more. Dice sends detailed reports to every attending employer so you can use these events and analytics not only to hire now, but to organize and add candidates into your system for future openings.
Learn more about how Dice Virtual Career Events makes connecting with world-class candidates easier than ever by filling out this form or calling 800-979-DICE (3423) to speak with a Dice representative.