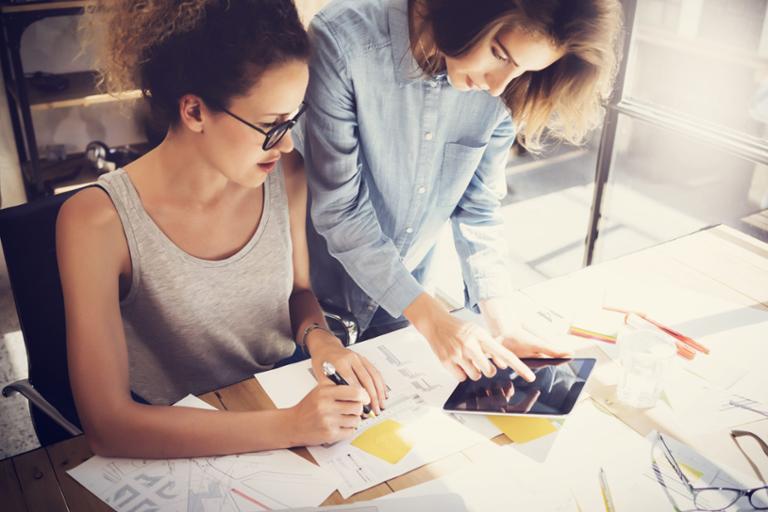 The recent protests against police brutality and systemic racism have driven tech companies to respond in a variety of ways. It's also encouraged many company to look at their own company culture and evaluate how they are creating a diverse and inclusive organization.
A number of years ago, companies like Apple, Facebook, Microsoft and Twitter committed to releasing annual diversity reports that offer a transparent look into how each company is progressing towards being a more diverse a organization.
Although various tech firms have pledged to curb hiring discrimination with initiatives like annual diversity reports, the results simply aren't there yet; a close examination of any large company shows its technologist makeup is still largely white and male. Beyond diversity reports, solutions have ranged from the relatively straightforward (adjusting recruiting processes, for example) to outside the box (using blockchain, definitely one of the most-hyped technologies of the moment, to track and hire diverse talent).
But in general, the largest tech firms have settled on roughly the same multi-prong strategy. First, they educate their internal recruiters on how to avoid hiring bias. Second, they expand their recruiting net to more schools and organizations. Third, many are sponsoring computer-science classes for students, in hopes of bringing a more diverse group of technology fans into the hiring pipeline as early as possible.
These type of efforts take money, and the gains are often slow. For example, Google's past few diversity reports have shown only incremental percentage gains in the racial and gender composition of its workforce, despite an immense amount of public effort to diversify its employee rankings. For example, in their latest report, the percentage of black hires in technical roles grew by .7 percent, although it is worth noting that it's the largest increase in the share of black technical hires since Google first started publishing diversity data.
Mentoring programs can also help make companies more diverse. A 2017 study by the Harvard Business Review, for example, found that formal mentoring programs within organizations boosted minority and female representation in management by 9 to 24 percent, on average. When people receive the education and lessons they need to succeed and grow in their roles, they often stick around until they reach senior positions.
For recruiters, emphasizing a company's historical and ongoing diversity efforts is key to attracting talented tech professionals from all walks of life. In a similar vein, if your organization does not already have a diversity and inclusion strategy in place, your recruiting team can initiate those conversations to create a program that is transparent, measurable and held accountable.
Last but certainly not least, recruiters need to prepare executives for the relative slowness of the diversification process; if Google needs years to adjust its employee ranks, so will other firms. It's not an overnight process, though each step and goal should be marked, evaluated, reevaluated and adjusted to successfully create an organization of diversity and inclusion.