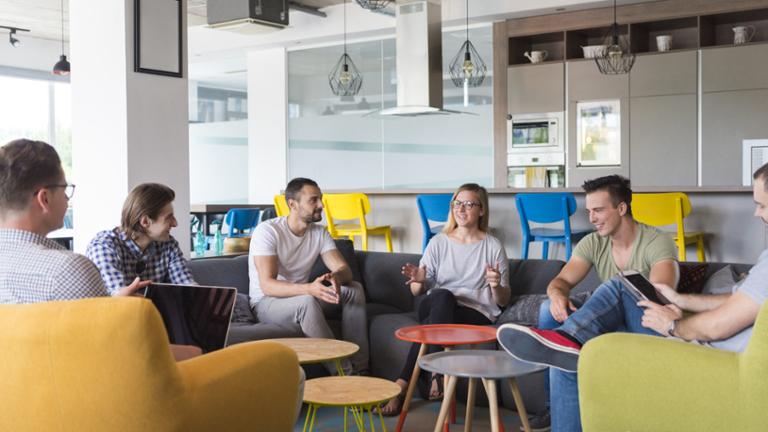 The talent pool that feeds the tech industry has always been fraught with competition. As countless companies jockey for the best talent, many are luring them using the same recruiting strategy with promises of professional expansion, big bonus structures, and the chance to be a part of something that could potentially change the world. As candidates get snapped up at an accelerated rate, some recruiters find themselves in the dust wondering what they could've done differently to bring a highly desired candidate over to their side. The answer? Think like a marketer.
It's no longer enough to slip into a recruiter's bag of tricks to bring in the top tech talent. These days, you need a creative recruiting strategy. These days, candidates are savvier, more direct and aware of their needs, more connected to their professional goals, and looking for more than a job. These days, candidates want a position that aligns with the core of their being—and that means shifting your approach to speak their language.
To help you connect your skillset with the desires of today's top tech recruits, Dice shared our research on the subject in our latest eBook, Recruiting Tech Talent with a Marketing Mindset. In addition to speaking with recruiters and HR professionals to gain their insights, we broke down how and why you should rethink your recruiting strategy to include a marketing marketing principles.
You can read the full eBook here, but in the meantime, here's three tips to get you started on shifting your recruiting strategy and mindset:
1) Define Your Employment Brand
Sure, your company already has a brand… but how does that brand translate to your employment efforts? Everything from your website and thought leadership efforts to your social media and online reviews tell a candidate who you are—and that doesn't even count your job postings and what competitors are saying about you.
If you really want to lock down the upper echelon of tech talent, you'll have to determine your employment brand story and work that into every part of your recruiting strategy. As Ryan Leary, CMO of RecruitingDaily puts it, "We're not talking colors and logo. We're talking story. Who are you? Who do you represent? What's your responsibility in the corporate world?"
2) Know Your Audience
Just like your company puts research into their product to ensure they're zeroing in on the right people, you need to frame your research and recruiting strategy into the types of tech professionals you want to reach—and using data isn't enough. Like marketers trying to reach a target audience, you'll want to create personas that help you speak to these recruits in their language so you can better understand how to meet their career goals and needs.
Once again, Leary encapsulates the goal: "Without personas, we're just kind of shooting in the dark and doing the old-school, post-a-job-and-hope-they-come kind of thing." The more you can create a complete picture of who your tech recruit personas are, the better chance you have of locking them down. Lock this down, and your recruiting strategy is well on its way to improving your hiring.
3) Leverage the Power of Brand Automation and Personalization
Marketers have figured out that the more they can tailor a message to an intended audience, the more chance they have of converting that audience from lookers into buyers. The same concept applies to tech recruiting strategy. One trick is to use automated marketing tactics to improve your ROI. For example, it's been shown that candidates appreciate the immediate response of a triggered e-mail that shares vital position and application information, because it affirms their application was received by an actual person.
But automation can't be your only go-to—candidates will catch on to the canned effect of those messages and tire of it pretty quickly. In that case, you'll want to back up those efforts with more direct communications like sharing relevant content or notifying them of upcoming positions that may fit their capabilities. Automation may open the door, but personalization keeps it open.
And that's just the start of it. To get more expert insights on how to improve your recruiting strategy and attract the industry's top tech candidates, download Dice's eBook, Recruiting Tech Talent with a Marketing Mindset.