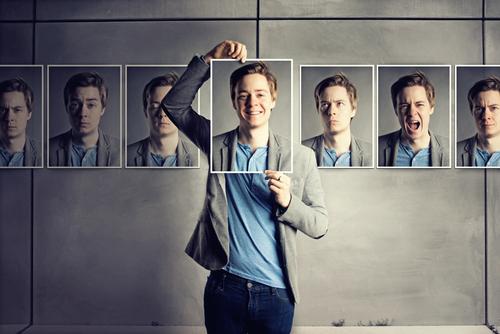 SourceCon 2013 was back once again in Atlanta this year – where it all began in 2007. I honestly believe it was the best one yet – and certainly the most attended – WOW!! The #DiceUnlimited Rockstar Sourcing Moves networking event was truly a treat (google the pics and videos if you don't believe me) – as was probably the single best SourceCon AfterDark ever. And I have no biases – even though I planned it.
There were, of course, the usual phenomenal selection of sessions – I know the ones I had the opportunity to attend certainly made an impact – Adam Lawrence, Donna Quintal, Shannon Van Curen. Irina Shamaeva, Bryan Chaney, Mark Tortorici, Glen Cathey to name a few. Honestly, I wish I could have seen all of them! Perhaps my favorite was John Vlastelica's presentation, "How to Leverage Personas to Improve the Credibility and Effectiveness of Sourcers." Again no bias, despite my status as a Recruiting Toolbox colleague – quite the opposite, in fact. It was one of the reasons I knew he was a person I wanted to work with as I got to know him. I remember the first time we talked about how he used personas – and I quickly told him how I wholeheartedly agreed with the concept. As a matter of fact, the only difference was I called it "profiling." What ensued was a fascinating discussion about the differences in what I had done – or really how it was taken to the next level. One that actually tells a "story" about the person you are trying to target. The ultimate goal of this story is to use allow those of us "marketing" or trying to attract these personas by focusing the messages to this specific target market (or group of customers). I was so glad when John told me he'd be speaking at Sourcecon about this topic because how he and his teams used this concept was a game changer beyond any work I had done with my version of profiling. We had actually taken our profile concept and pulled key words that might appeal to our profiles. What they did was create stories that could accurately portray the reality about their organization, teams, and roles. Not only did they set themselves up to attract and sell to candidates, but they sold to the right candidates—ones that could also easily understand their fit for the role, which helped these candidates sell themselves effectively. And of course it made it much easier for their sourcers, recruiters, and even hiring teams to find, recognize, assess, select—and hold each other accountable for—the fit. Seems like a lot of upfront work—and it is—so why do it? Like so many of us, John and his team were faced with some issues that they had to find a way to resolve in order to get what they needed to get done. Some of these issues included:
Their central sourcing team simply did not have time to participate in a req strategy meeting every time a new job opened.
The job market was hot for the talent they were seeking, and as such, they needed to improve their (early) direct sourcing/screening funnel metrics (lead: return call, call: resume, resume: screen, screen: interview ratios)
Their job descriptions and job titles were bad (I think his exact word was, er, "sucked!")
Selling their company, culture, comp wasn't enough – they had to sell the job/opportunity in a way that really spoke to these hard-to-recruit people.
Their req‐level sourcing didn't create the right mindset or set them up for success, and they had a high risk of losing candidates because of internal routing issues.
Sound familiar? Yes I know. Per John's presentation, the actual definition of a persona is one that represents a cluster of users who exhibit similar behavioral patterns in their purchasing decisions, use of technology or products, customer-service preferences, lifestyle choices, and the like. Behaviors, attitudes, and motivations are common to a "type" regardless of age, gender, education, and other typical demographics. In fact, personas vastly span demographics. Here is one of the case studies that John used to illustrate how they used personas for a common role they needed to fill—and how it solves some of the issues he faced that were outlined above. SAMPLE PERSONA: "Alex"— Algorithm and Artificial Intelligence SDE Who is he? Leverages math, statistics, algorithms to solve big problems Probably Working on…? Machine learning, search, information retrieval, data warehouse What makes him different? Math and stats fanatic. Loves large, complex problems with logical solutions. MUST be able to measure it. Target Companies? Companies using terabytes of data (banking, search, database companies, etc) Degrees? CompSci with heavy math orientation (probably a MS or PhD) Selling points? We have the 4th largest database in the world. Massively complex algorithms across org, from front-end customer data to back end logistics. I wish I had the space to share all the answers to his question that he posed, but I will leave it with you to ponder because using this concept to address it was sheer brilliance in my mind! How do you think personas could help you improve the credibility and effectiveness of your sourcers/sourcing efforts?