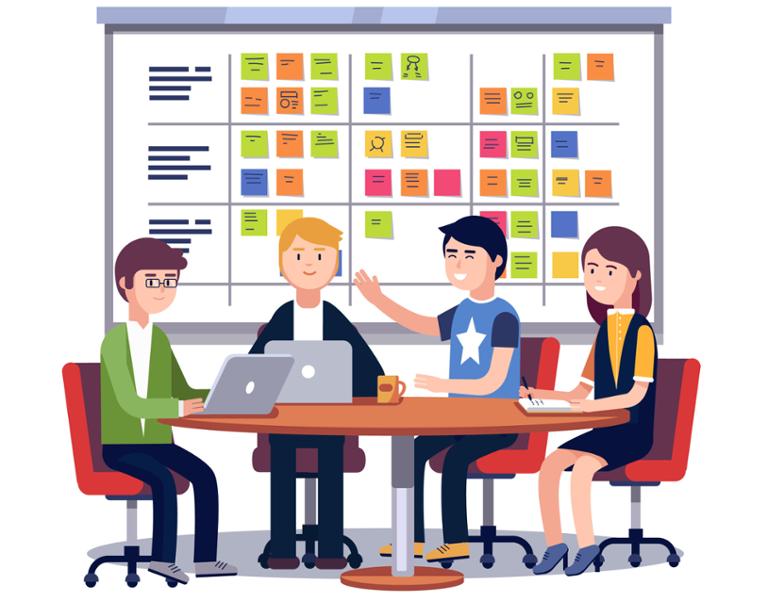 Can you feel it? There's a new year dawning, and with it, the ability to refresh that tech recruiting strategy. Sure, there's plenty of 2018 holdover to help sustain existing efforts, but there's something about the promise of January 1 that breathes new life into old problems. You know the problems I'm talking about: the skills gap, talent shortages, hiring manager demands, cost-per-hire, time-to-fill and so on. And while there's no "new year, new you" magic wand to wave and eliminate these challenges, there is a whole new year of knowledge and learning to apply moving forward. So, what did 2018 offer up? Probably more than anyone ever anticipated.
A.I. and machine learning took hold across HR technology
, working to automate nearly everything. Data is driving decisions, but people matter more when it comes to initiatives such as amplifying the energy around diversity and inclusion, closing the wage gap, and making the workplace fairer. Likewise, the candidate experience is still alive and kicking, along with employee engagement. Taken together, the number-one lesson of 2018 is clear: to recruit successfully, put people at the heart of a candidate-centric process, supported by smart solutions. Here's how that mouthful should play out in 2019:
Curated Candidate Experiences
Like real estate, the locus of control in the talent market vacillates between employers and candidates… but that's usually not the case for tech. With low unemployment rates and few candidates actively searching, it's time to emphasize candidates' experience. This used to mean sending out disposition emails to avoid leaving candidates in the dark about opportunities; today, this includes forging human connections, communicating a well-defined
employer brand
, using the right recruitment marketing channels, and ensuring tech candidates feel nurtured. These candidates know you need them. As a result, 2019 is a time to rethink candidate experience by bringing humanity back into the fold. Meet potential candidates where they spend time IRL by attending meetups, career fairs and other local events. Once you identify qualified candidates, hold off on the chatbots and scheduling tools in favor of a personalized phone call or email. Establish that your organization is willing to show up for candidates and put its people center-stage. Emphasize relevant benefits. Stay social, maintain contact and keep everything as seamless as possible.
Increased Internal Attention
Unlike external candidates, current employees come with experience and familiarity with a company's culture and processes. They also know what's expected of them, and there's a readily available record of their performance, professional development, relationships with managers, colleagues and more. Do not underestimate the value of the internal tech talent pool. Remember, the same fundamentals apply to internal and external candidates. Even among the already-employed, you'll find active and passive candidates; some may be looking to expand their skills, while others might want to pivot and join a new team—and the rest haven't even thought about a different role. To enhance internal recruiting, focus on fine-tuning your approach. Talk to managers about high performers and how specific skills serve your open reqs. Scrub your database to ensure it accurately reflects each employee's profile. Create succession and development plans to prepare key individuals for advancement. Make it easier for employees to express their interest or apply for new positions.
Assess Early On
Even after candidates pass sourcing and pre-screening, you still need to know that they can do the job. In tech, either the candidate has the chops, is proactively looking to gain said skills, or just cannot compete. Enter (or shall I say, re-enter) the assessment. Though never entirely forgotten, this crucial, albeit sometimes overlooked step in the recruiting process will resurface full force in 2019. Incorporating tech assessments early on in the process does offer a few benefits. To start, it shows that the organization is serious about its candidates. It also helps uncover who has the skills and how they might perform on the job, without wasting anyone's time (including the candidate's). With a clear understanding of an individual's capabilities, the recruiter can speak intelligently to hiring managers and other stakeholders, rather than repeatedly referencing the résumé. Evaluate, using coding and programming challenges, psychometric tests, virtual job tryouts and the like.
Looking Ahead
After a technology-laden 2018, the new year will give recruiters the chance to refocus, retool and strike a balance. Less clamor for jobs during the holiday slowdown means fewer résumés coming in. Now's the perfect time to improve those critical aspects of the recruiting process, including who we look to, how we treat them, and what we can learn from candidates.
Ryan Leary
helps create the processes, ideas and innovation that drives RecruitingDaily. He's RecruitingDaily's in-house expert for anything related to sourcing, tools or technology. A lead generation and brand buzz building machine, he has built superior funnel systems for some of the industry's top HR Tech and Recruitment brands. He is a veteran of the online community and a partner at RecruitingDaily.